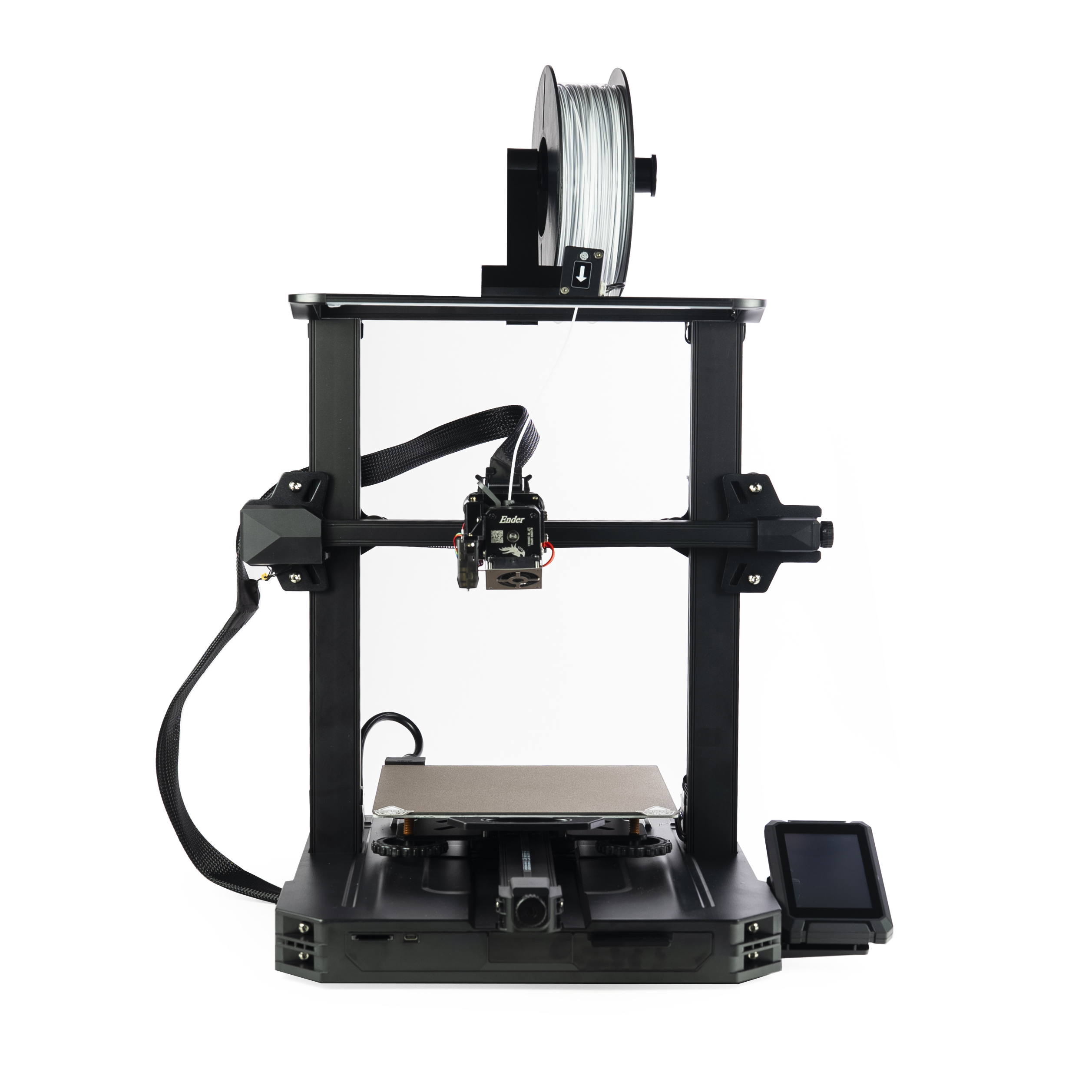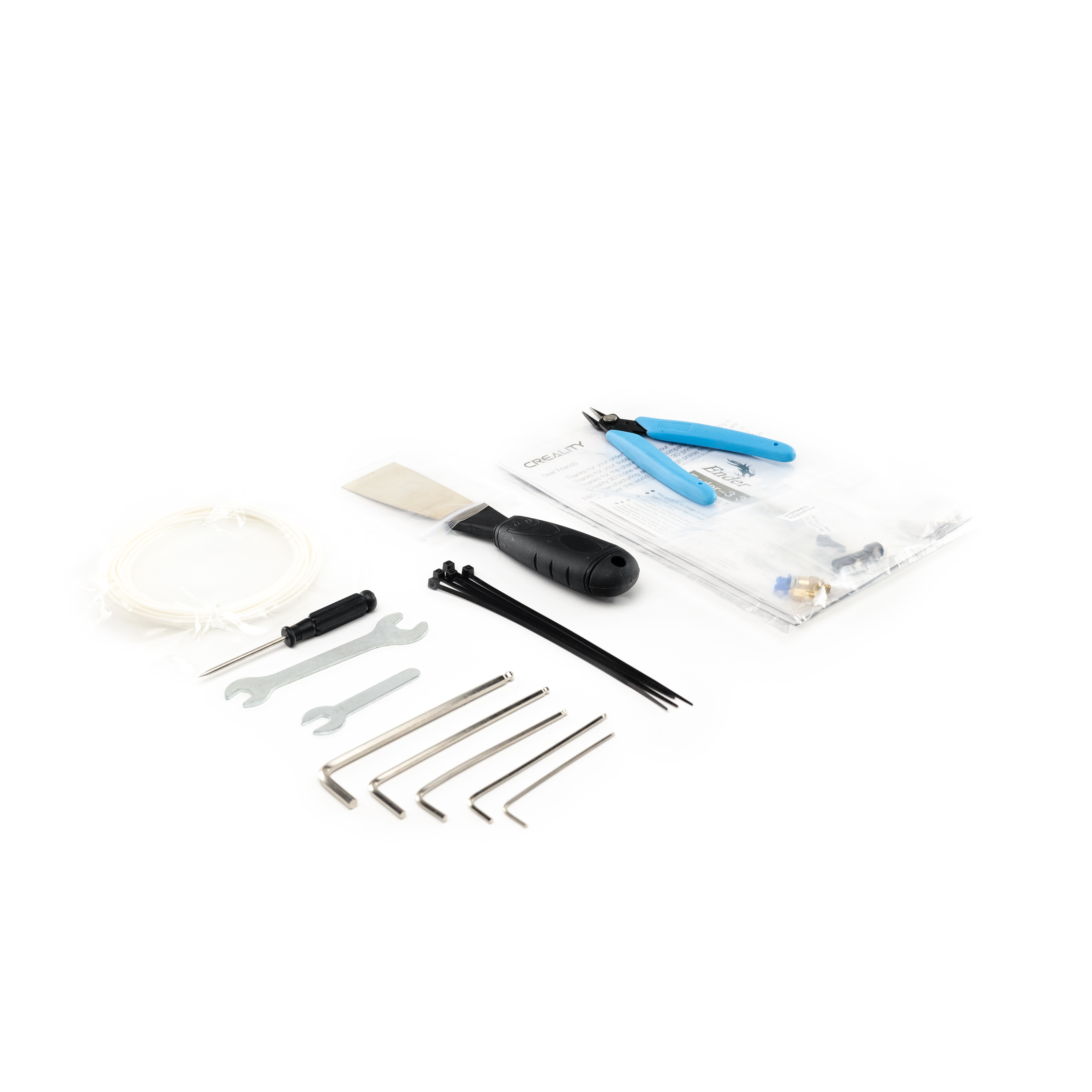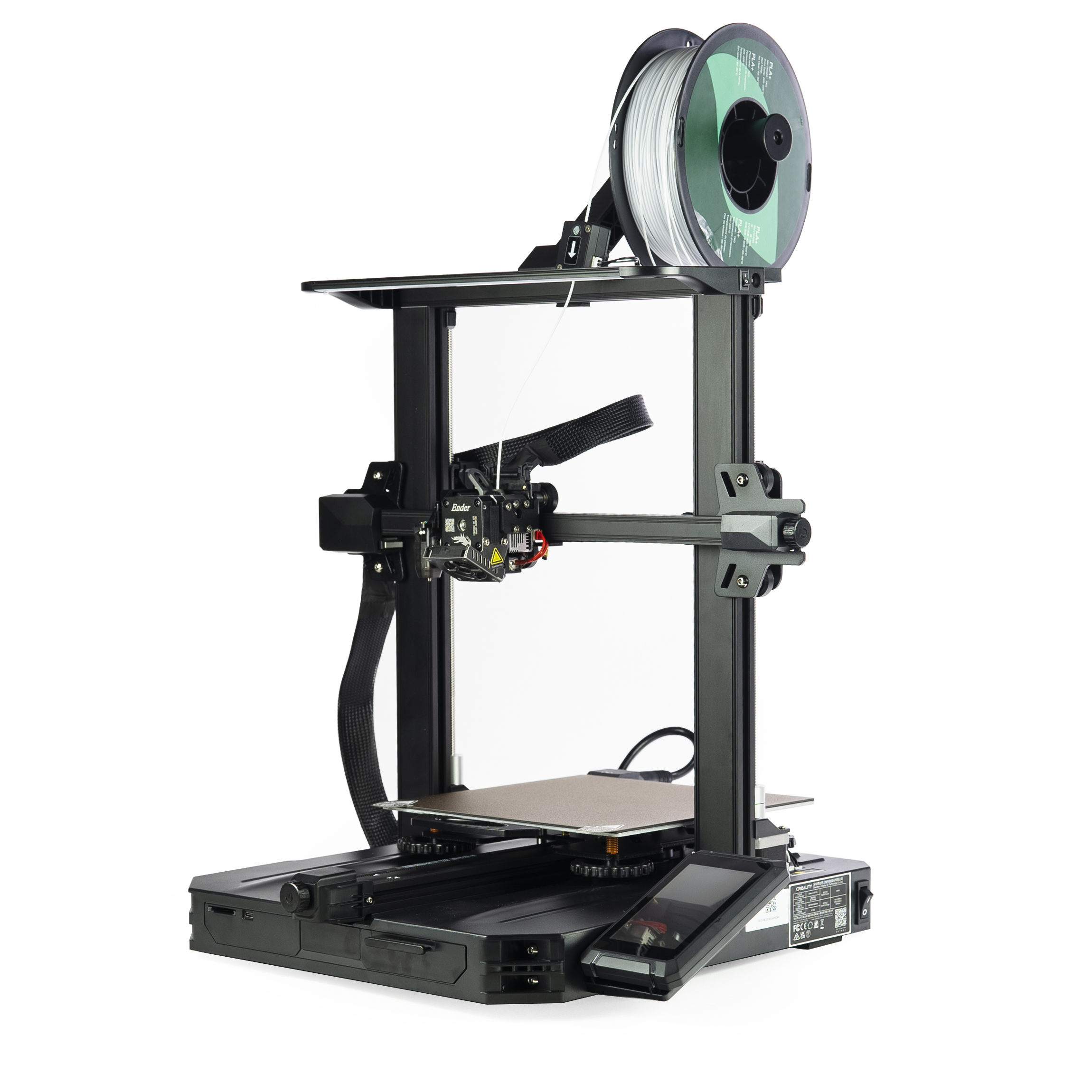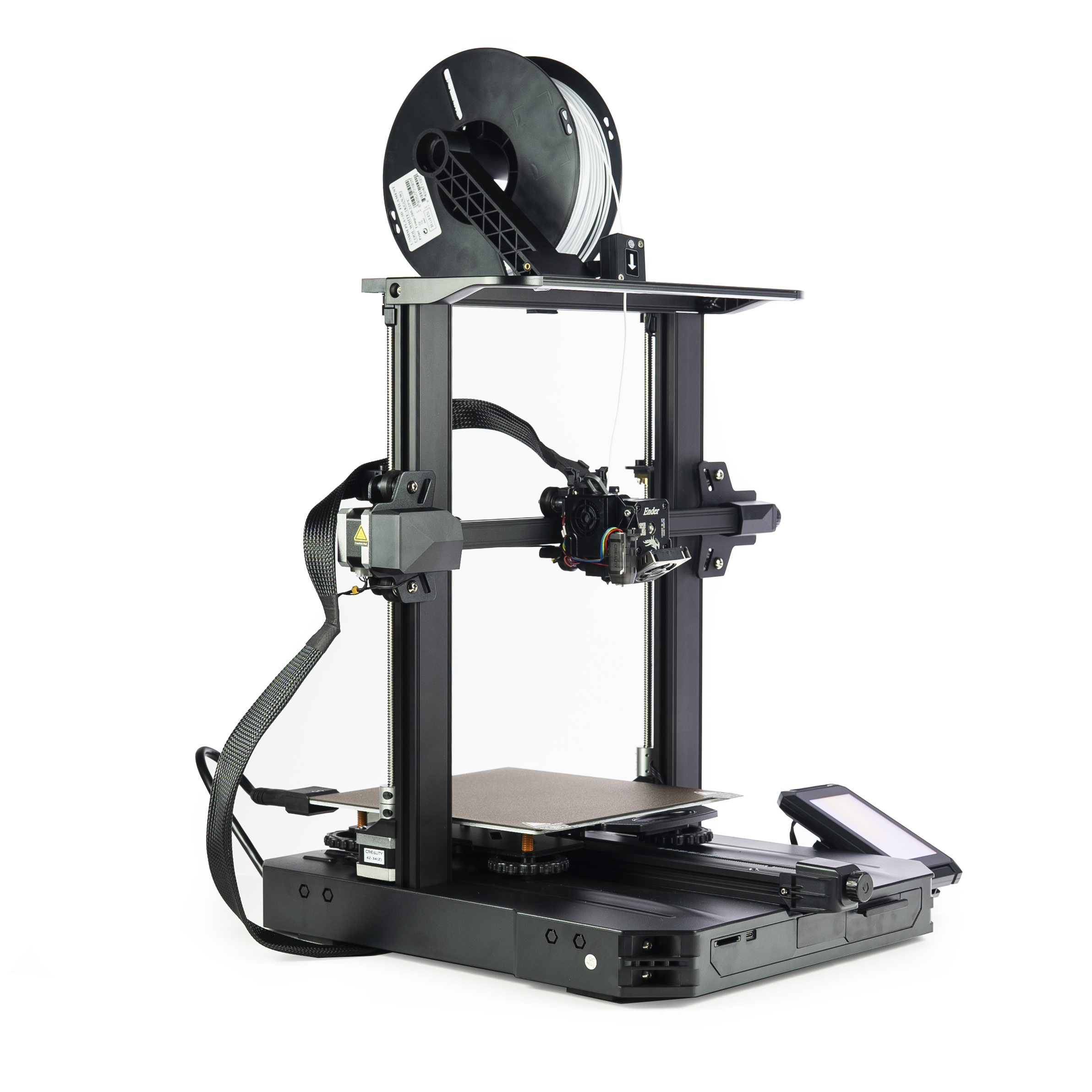 Creality Ender 3 S1 Pro
$499.99
Ender 3 S1 Pro by Creality with 220 x 220 x 250 print volume, removable magnetic bed plate, and easy assembly (+/- 15 minutes). The heated bed warms up quickly and is compatible with all branded filaments.  Thanks to the resume function, you can continue printing after, for example, power-loss. Popular software like Slic3r, Cura and Simplify 3D will work with this printer.  The printer kit includes all parts and tools to assemble the 3D printer. There is a sample of filament included, but to start printing we recommend a spool of filament.
Features:
The brand new nozzle made of brass can stand up to 300°C printing temperature, and it is compatible with multiple filaments, such as PLA, ABS, PVA, Wood, TPU, PETG, and PA, providing more possibilities for creation.
Ender-3 S1 Pro has used the spring steel PEI magnetic build plate, which has good adhesion to the printed model and enables fast heating up of the heat bed. The build plates is not only durable but also flexible. Once the printing completes, users can remove the printed mdel effortlessly with just a slight bend.
The 4.3-inch touch screen, supporting 9 languages, offers efficient UI interaction and is easy to use. It will dim out automatically for energy-saving if there is no action for 3 minutes. The equipped LED light enables comprehensive light fill, with which users can observe the printing details even in a dark environment.
The "Sprite" full-metal dual-gear direct extruder with an extrusion force of 80N ensures smooth feeding when printing with different filaments, especially the flexible TPU.
Equipped with CR Touch, the 16-point automatic leveling can complete quickly with compensation for points' printing height on the heat bed. Good efficiency saves much time.
In stock
Note: your jurisdiction may require you to be a licensed FFL or licensed gunsmith to purchase this product.
The kit includes the following items:



Power cable


Tie-wraps


20 Meters of PLA filament


USB Drive


Tools


Technical Specifications
Ender-3 FDM 3D Printer Properties
Modeling Technology: FDM(Fused Deposition Modeling)
Printing Size: 220x220x250mm
Filament: 1.75mm PLA, TPU, ABS, PA.
File Format: STL,OBJ,G-code
Ender-3 FDM 3D Printer Hardware
Machine Size: 475x470x620mm
Net Weight: 23lbs
Layer Thickness: 0.1-0.4mm
Nozzle Diameter: 0.4mm
Printing Accuracy: ±0.1mm
Nozzle Temperature: 300℃
Hotbed Temperature: 110℃