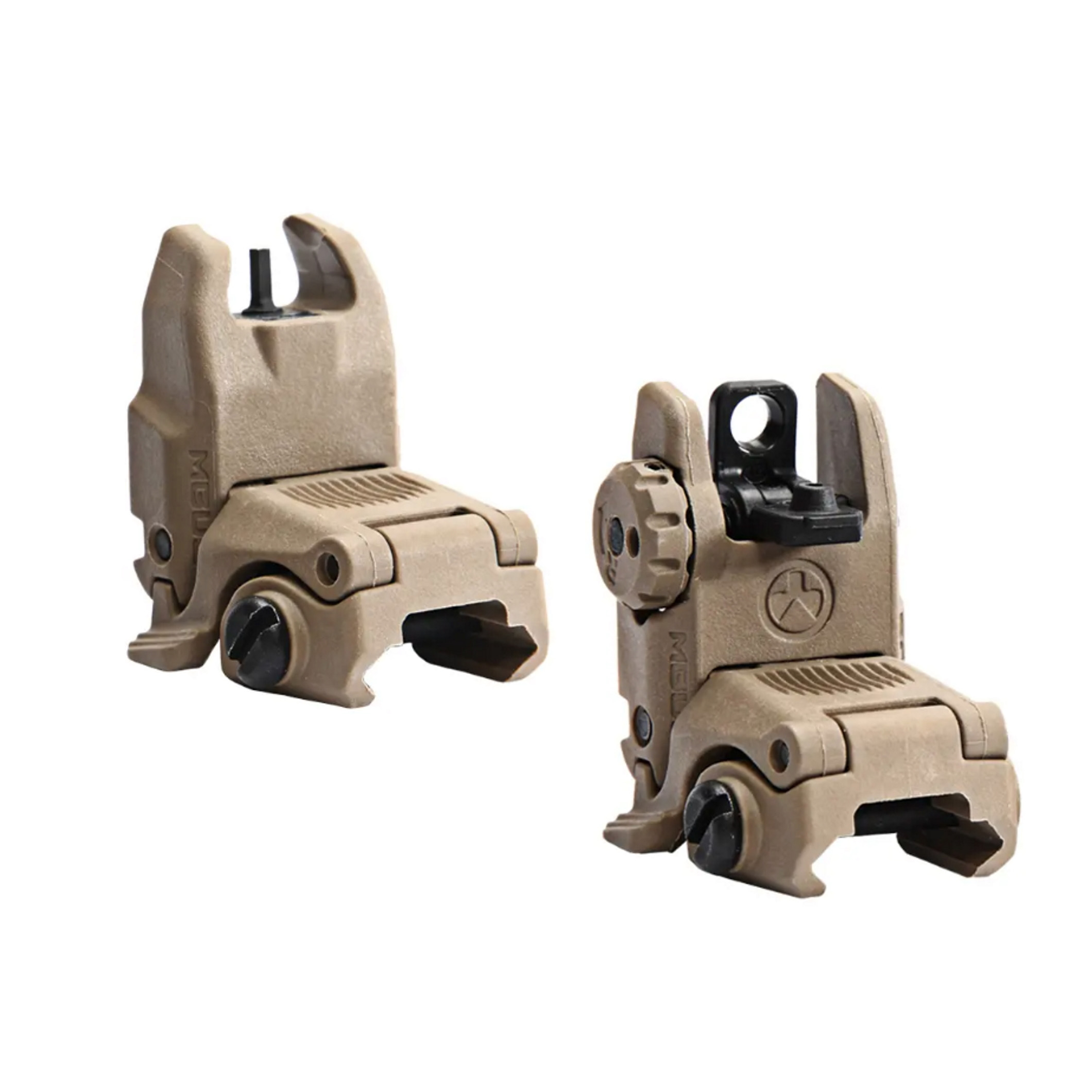 MBUS Front and Rear Sight FDE
$82.50
The MagPul Back Up Sight (MBUS) Flip-Up Front Sight is a durable, inexpensive Back Up Iron Sight option specifically tailored for the AR-15 platform. Constructed of high impact polymer, the sights are lightweight, unobtrusive, and capable of withstanding harsh environments and rough handling in the field. The Flip-Up Front Sight is spring loaded, popping up instantly when activated by pressing down on either of its side levers or from the top. The sight remains upright under spring and detent pressure, folding only when deliberately stowed by the shooter or in the case of a jarring impact to prevent damage. The MBUS clamps to any standard Picatinny railed handguard, providing the same height-over-bore as a mil-spec A2 fixed front sight.
The product-improved Gen 2 MBUS Front Sight features a slimmer profile for greater optics compatibility when in the folded position, while the front sight post now incorporates a spring lock for consistent elevation adjustment.
In stock
Note: your jurisdiction may require you to be a licensed FFL or licensed gunsmith to purchase this product.
The Magpul MBUS Front Flip-Up Back Up Sight Gen 2, Flat Dark Earth MAG247FDE
Color: Flat Dark Earth
Gun Model: AR-15,
Fabric/Material: Polymer
Attachment/Mount Type: MIL-STD 1913
Height: 0.51 in
Included Accessories: Front Sight
Adjustment Click Value: 1.2 MOA
Length: 1.5 - 2.6 in
Weight: 4.2 oz.