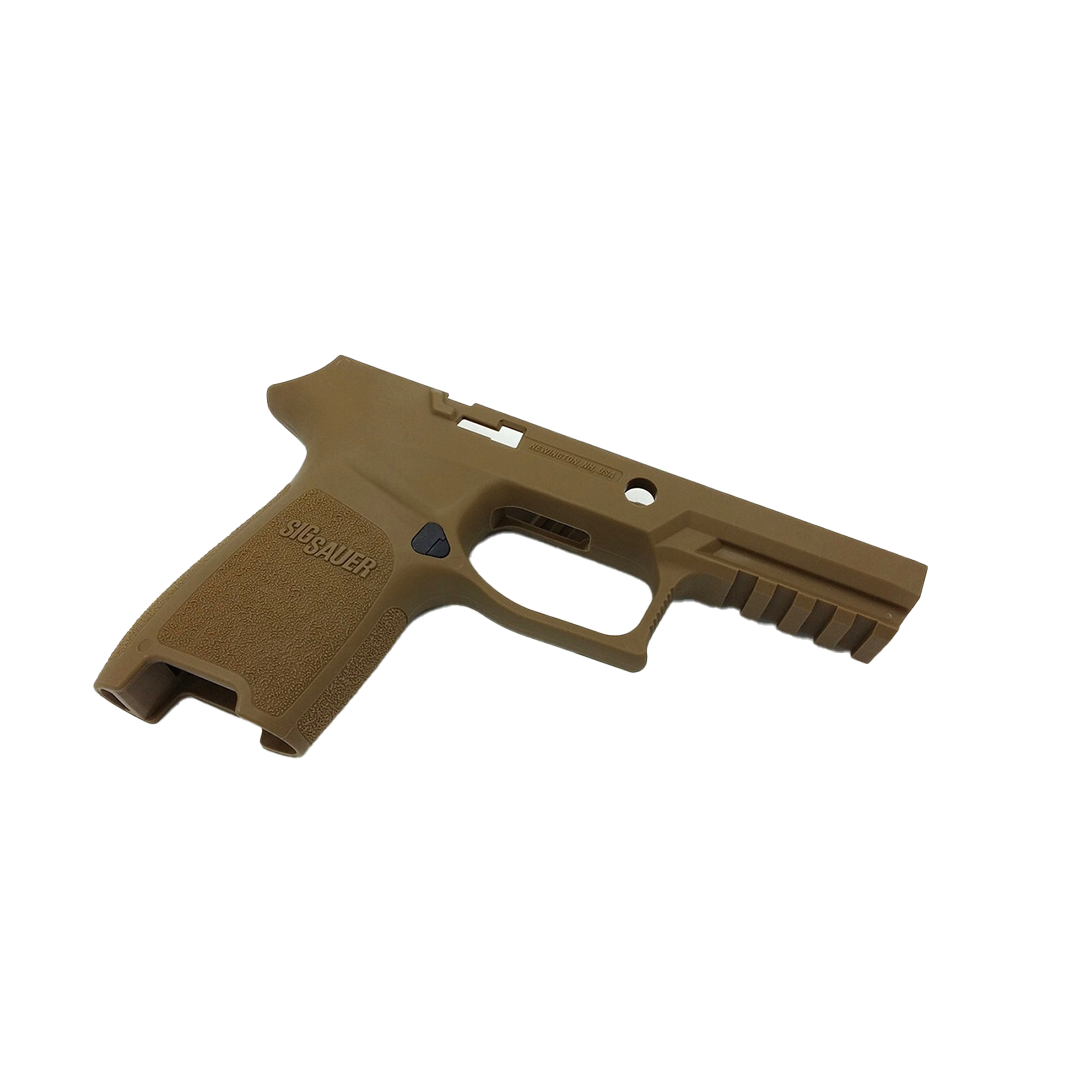 P320 Carry Grip Module Coyote
SIG P320 Carry Grip Module, Coyote Tan (M17/M18, Manual Safety Cut Optional)
This is the Carry Grip Module (similar to the M17/M18) in Coyote Tan for any P320 FCU. It will fit 9mm, 40SW, 357SIG (Not 45ACP).
Perfect for your custom "M17/M18-clone" P320 build! Accepts 17rd 9mm magazines (or .40/.357 14rd magazines).
No slide catch or additional parts are included.
Includes:  1 Carry-Size 9mm Grip Module (Coyote Tan) with magazine catch.
NOTE: This is a Gen 2 grip and will only work with the Gen 2 slide stop!
In stock
Note: your jurisdiction may require you to be a licensed FFL or licensed gunsmith to purchase this product.
Ships to your doorstep
100% legal in free states
Secure payment processing