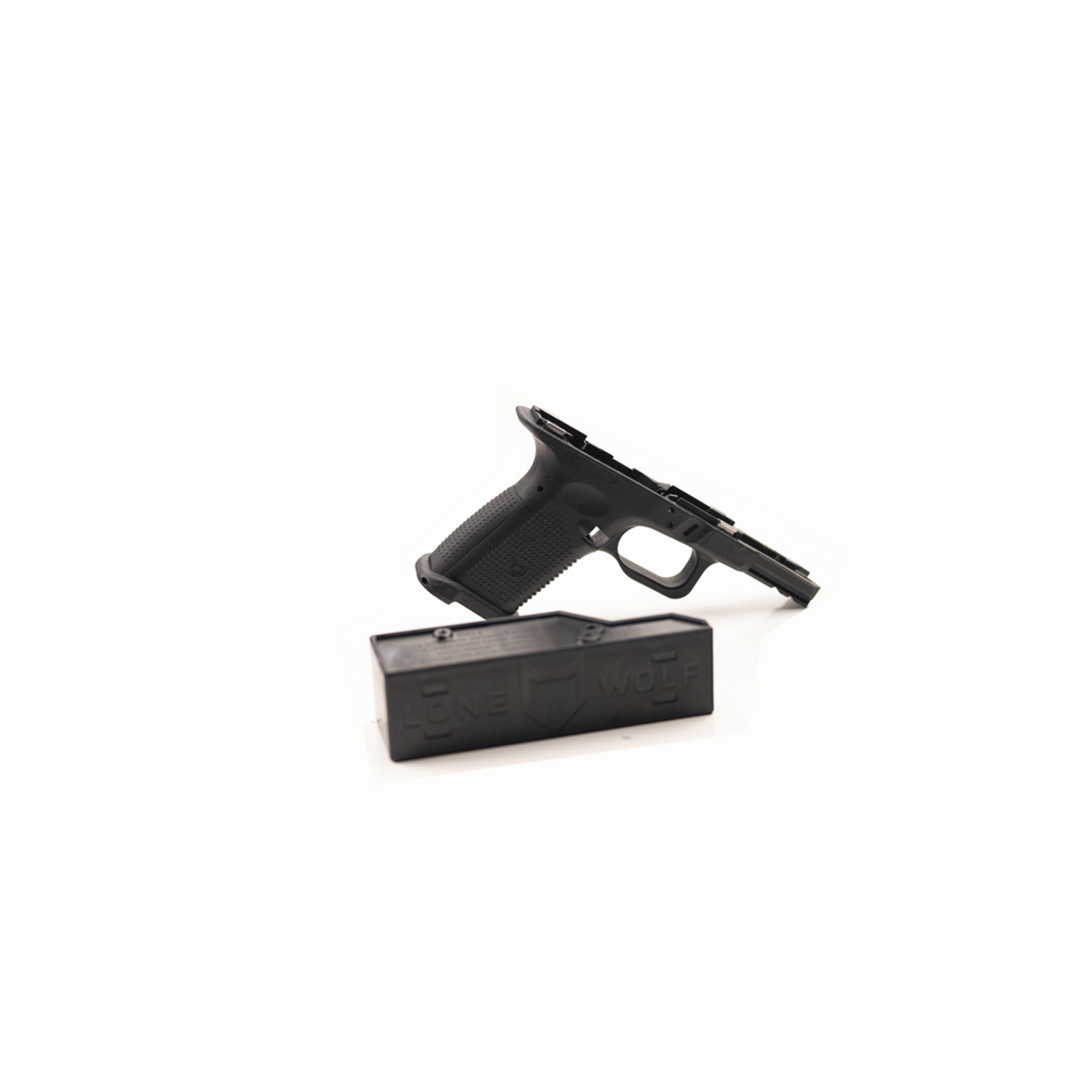 Lone Wolf Compact 9mm 80% frame Freedom Wolf
The Lone Wolf Freedom Wolf 80% Compact Pistol Frame Kit contains everything needed to complete the machining of your very own Glock style pistol frame. Features like the extended beaver tail, undercut trigger guard and removed finger grooves considerably enhance the ergonomics allowing for an effective grip and improved recoil mitigation.
*Please allow up to 2 weeks for delivery
In stock
Note: your jurisdiction may require you to be a licensed FFL or licensed gunsmith to purchase this product.
FEATURES:

Accepts Gen3 or Gen4 G19/23/32/38 slides (via dust cover adapter)
Fits in standard Glock 19 holsters
Extended beaver tail designed to disperse recoil impulse
Ambidextrous reversible Gen4 style magazine catch
Uses Glock Gen4 Trigger Housing Mechanism
Undercut trigger guard for higher grip placement
Removed finger grooves for improved grip position

INCLUDED:

Freedom Wolf 80% lower
Machining Jig
Front rail (x2)
Rear rail (x2)
Flat backstrap
Swelled backstrap
Magwell
Front rail cap (x2)
Left rear rail cap
Right rear rail cap
3mm drill bit
4mm drill bit
Rail Adhesive

Made In United States of America