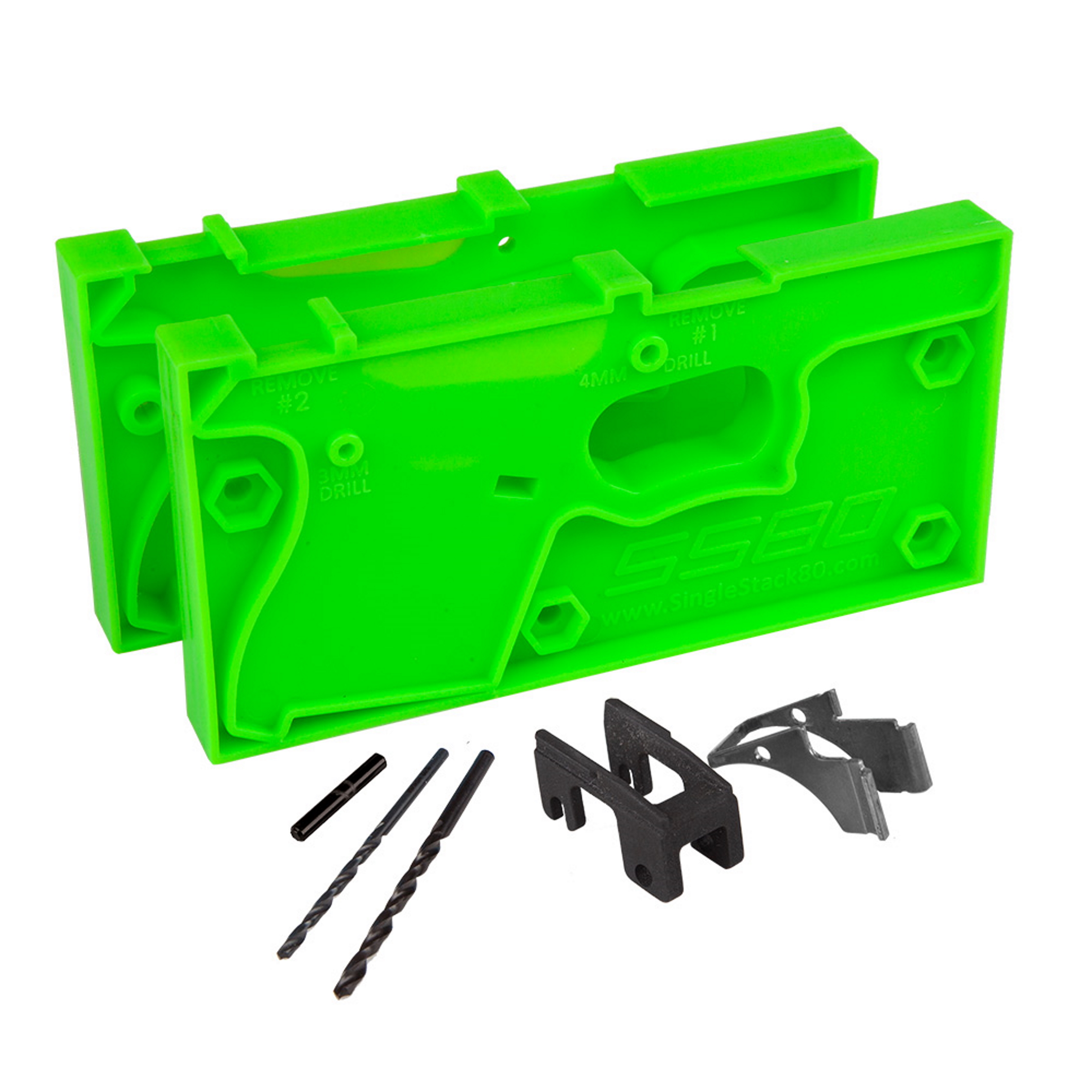 SS80 Glock 43 Builder Tool Set w/Rails
$25.00
The SS80 Builders Tool Set includes all the items you'll need to prepare the SS80 lower to accept Glock 43 parts.
This includes the drilling fixture, rear rail system, extended trigger housing pin, locking block rail system, and drill bits.
*Does NOT include SS80 frame
Out of stock
Note: your jurisdiction may require you to be a licensed FFL or licensed gunsmith to purchase this product.