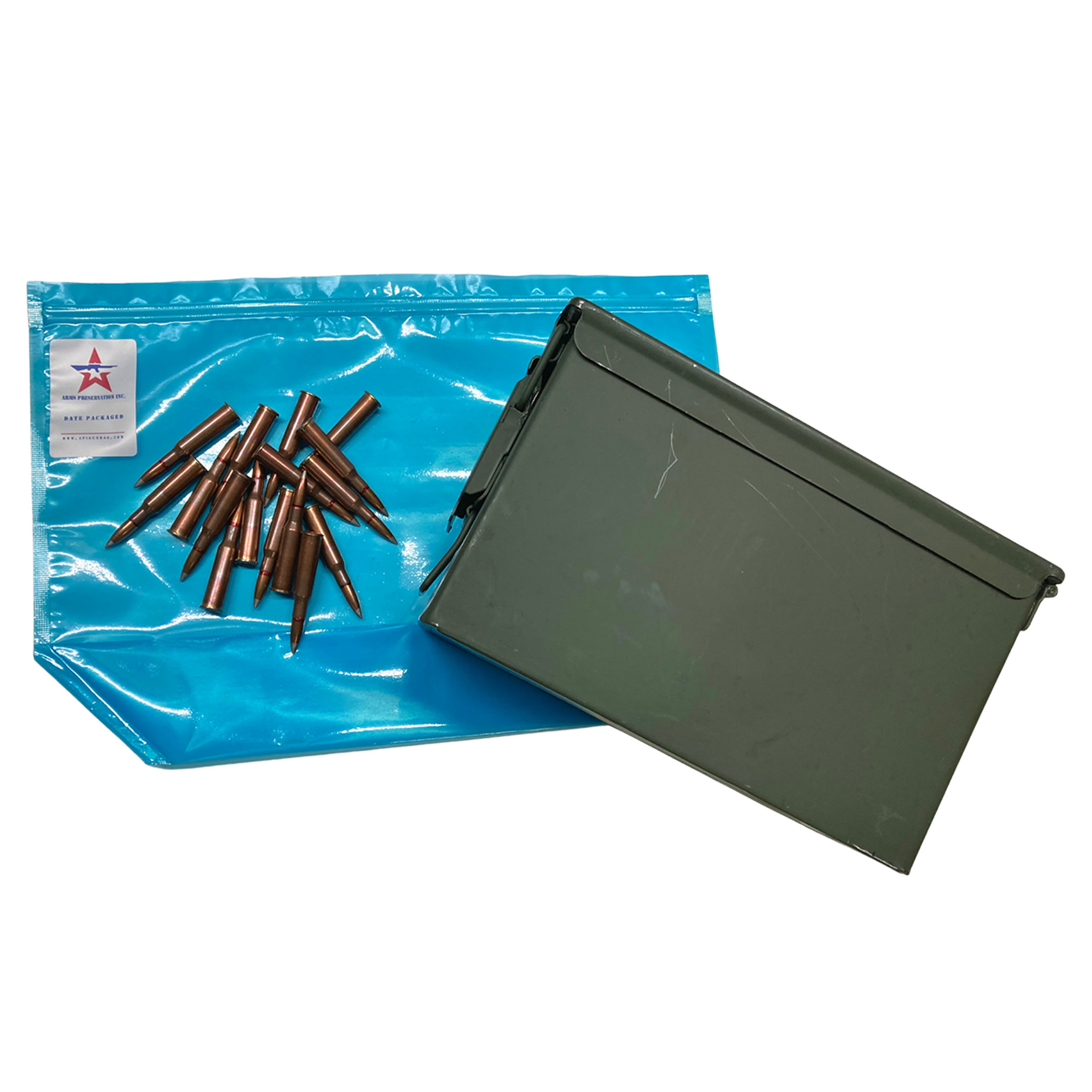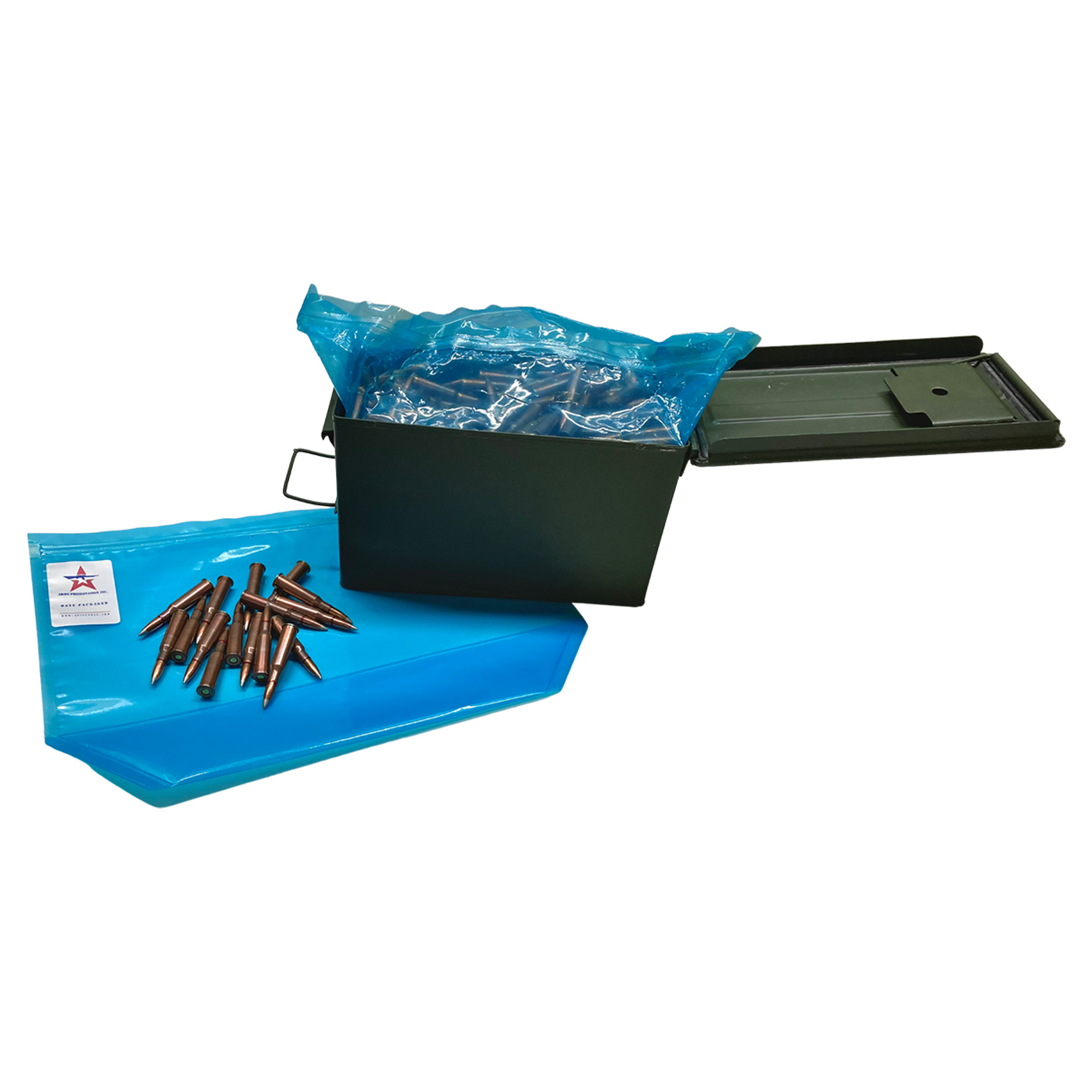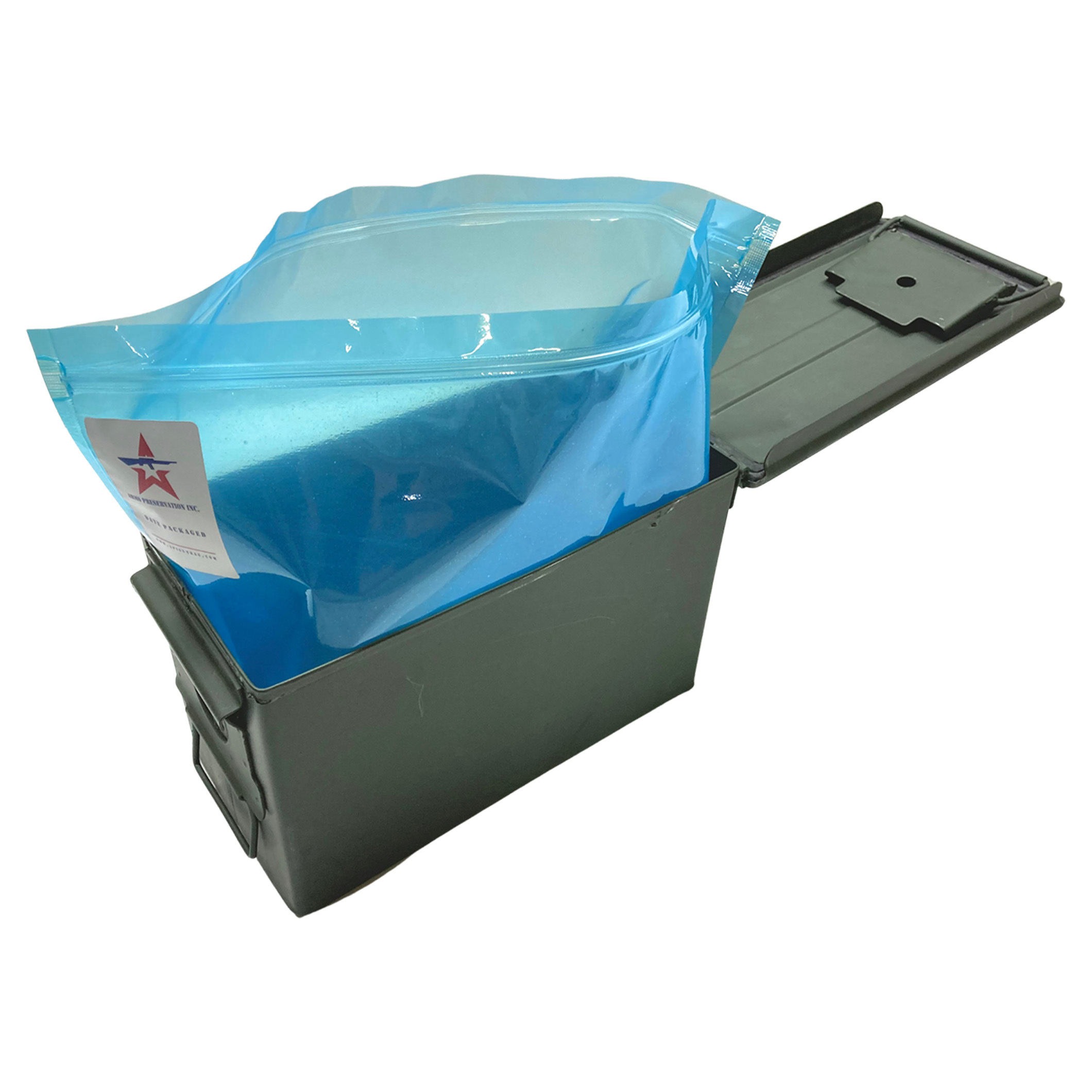 API .50 Cal Ammo Can Liner
$13.99
A.P.I. Gun and Ammo Bags utilize a combination of Vapor Corrosion Inhibitor (VCI) chemistry and carefully chosen barrier packaging materials to completely prevent the corrosion of firearms, firearm parts, and ammunition during storage.
Out of stock
Note: your jurisdiction may require you to be a licensed FFL or licensed gunsmith to purchase this product.
The A.P.I. .50 Cal Ammo Can Liner was designed to offer convenient ammunition storage that specifically fit the Mil-Spec Ammo Can – 50 Cal M2A1 which is done so with the addition of a flat gusseted bottom to maximize storage capacity. The air-tight waterproof closure further helps lock in the protective VCI chemistry which can help extend the anti corrosive effectiveness of the bag.
The A.P.I. .50 Cal Ammo Can Liner is ideal for storing a wide range of ammunition including .22lr, 9mm, 556/223, and various other centerfire, rimfire rounds and shotgun rounds. Because VCI technology leaves no residues behind, ammunition powder and primers are safe inside the A.P.I. Ammo Can Liner.
Primers, reloading equipment, magazines, and firearm spare parts can be safely stored inside the ammo can liner. Desiccant packs and oxygen absorbers can be used in combination with A.P.I. Bags however, are not necessary.