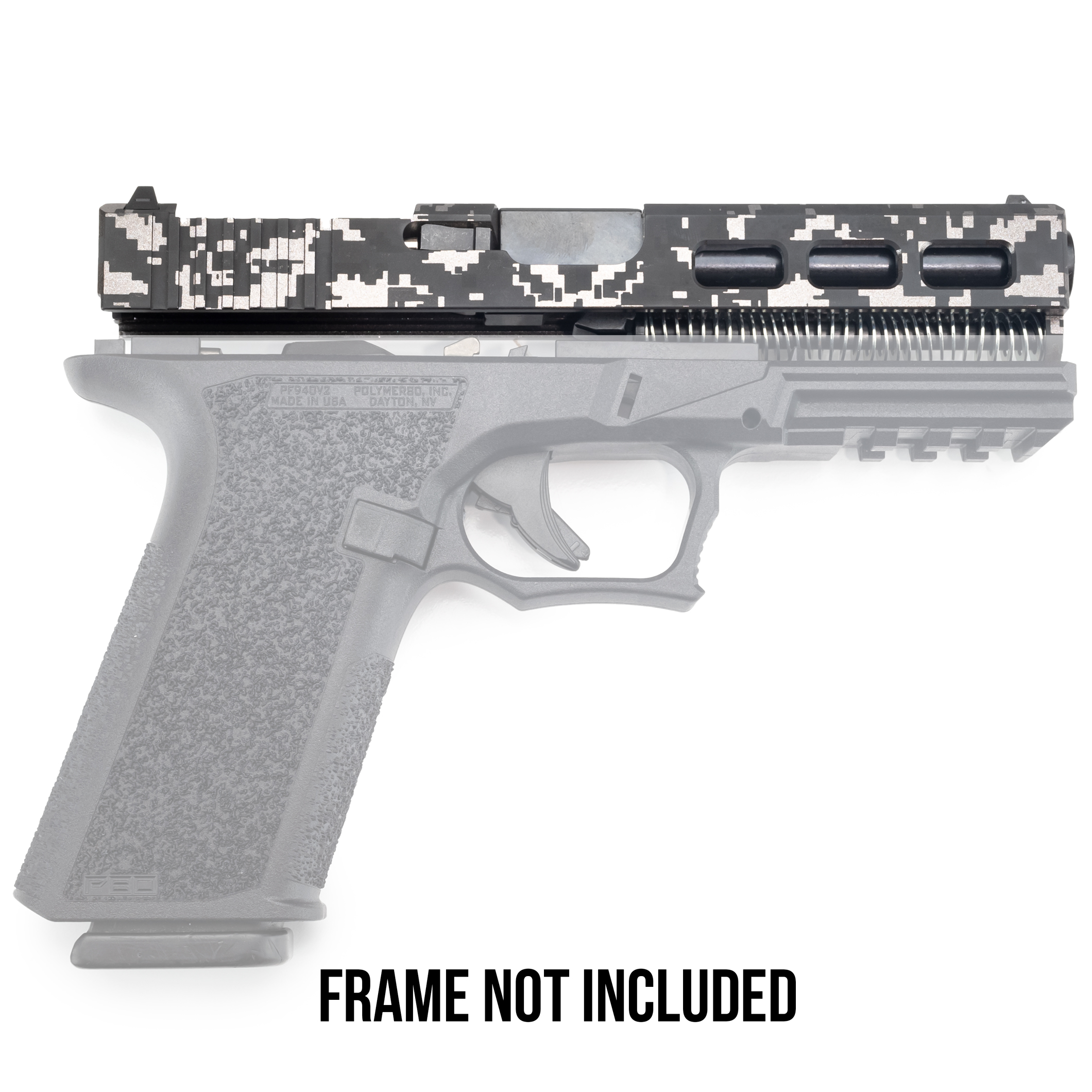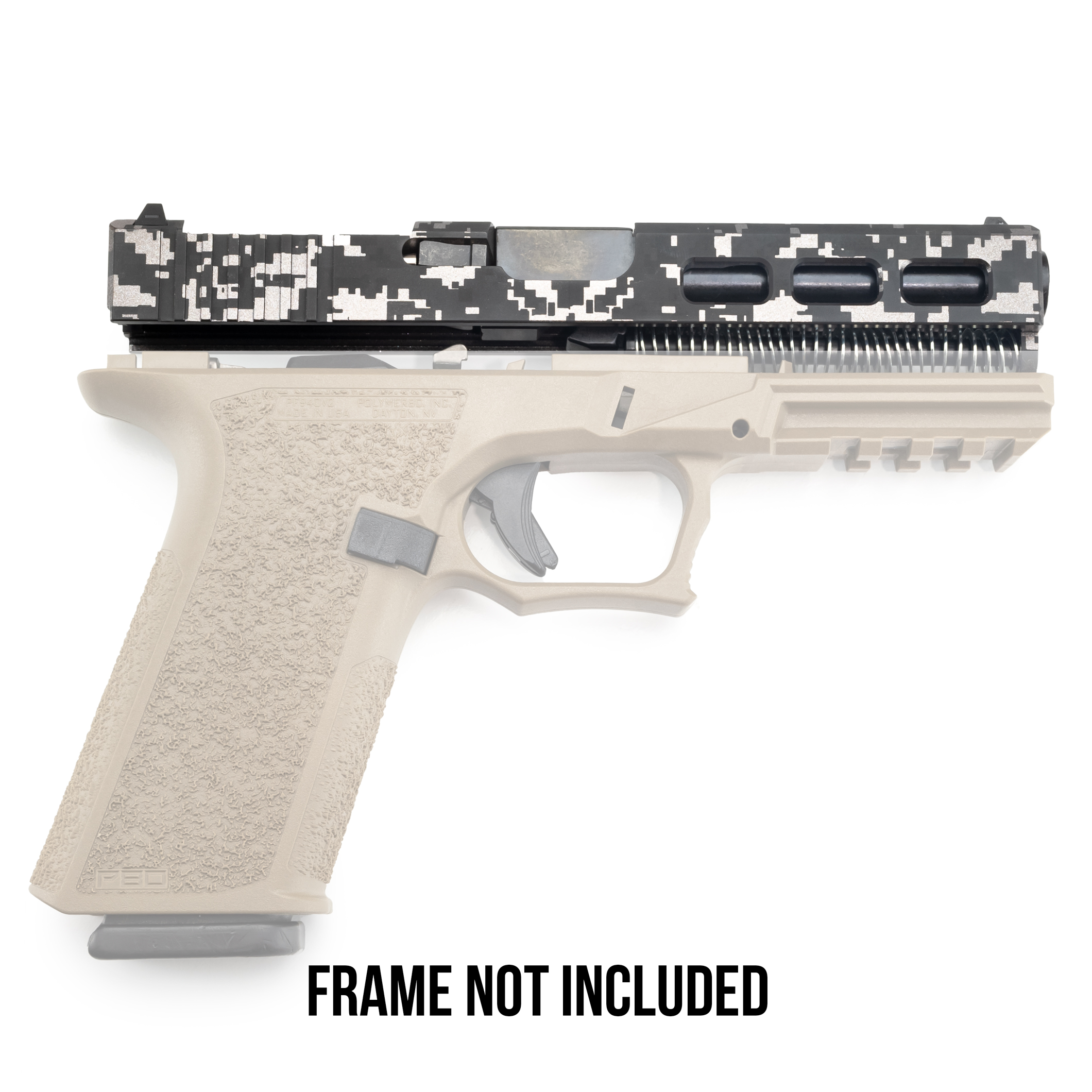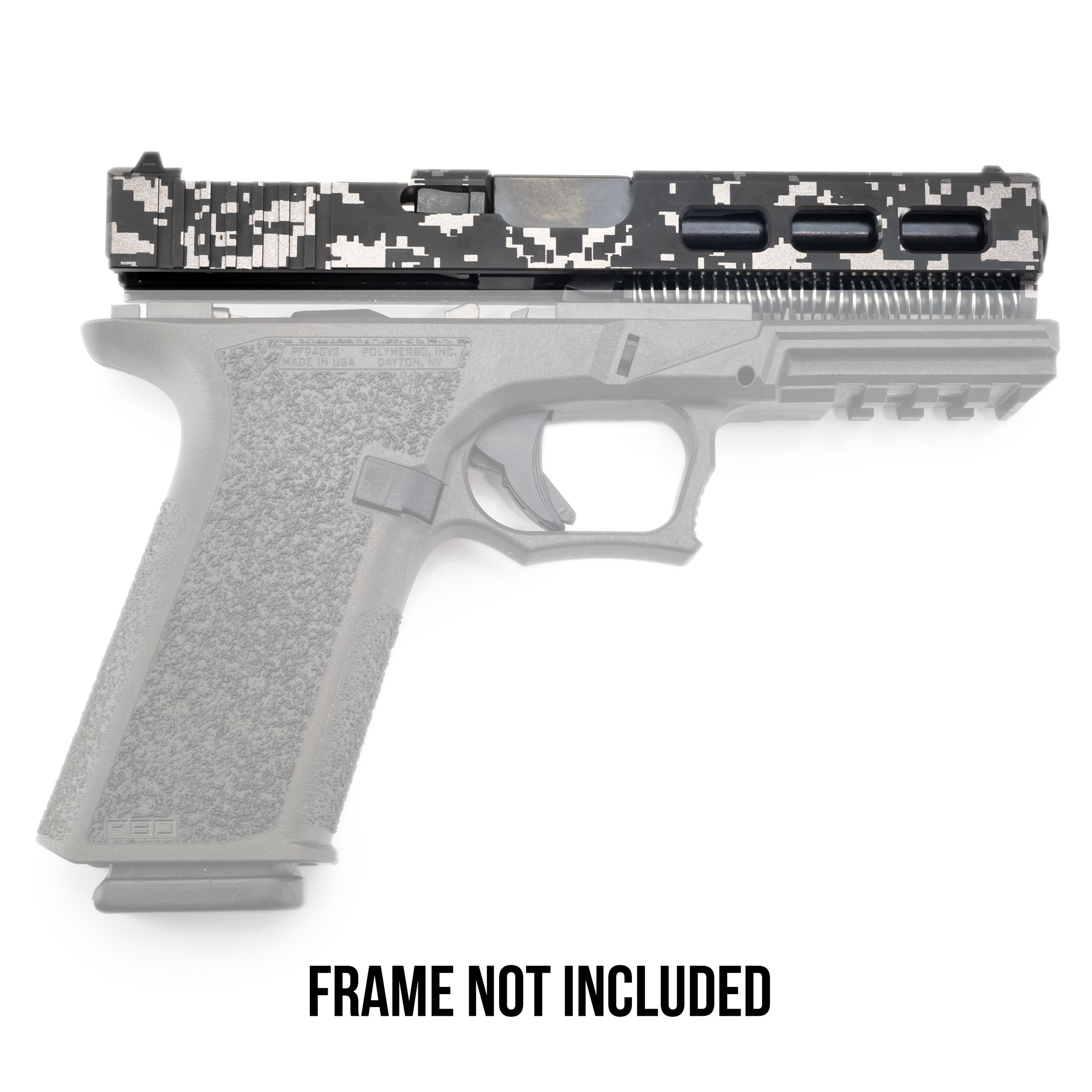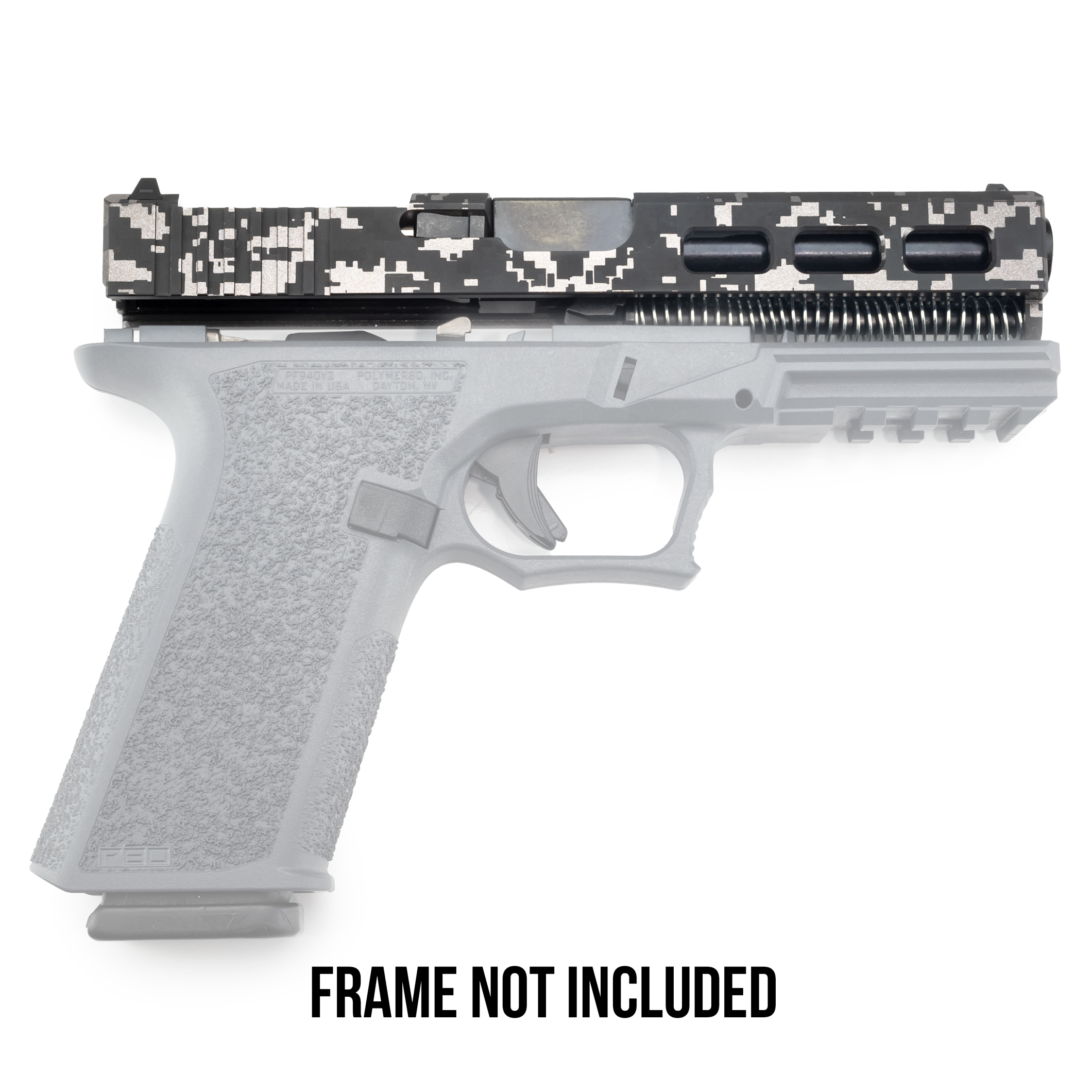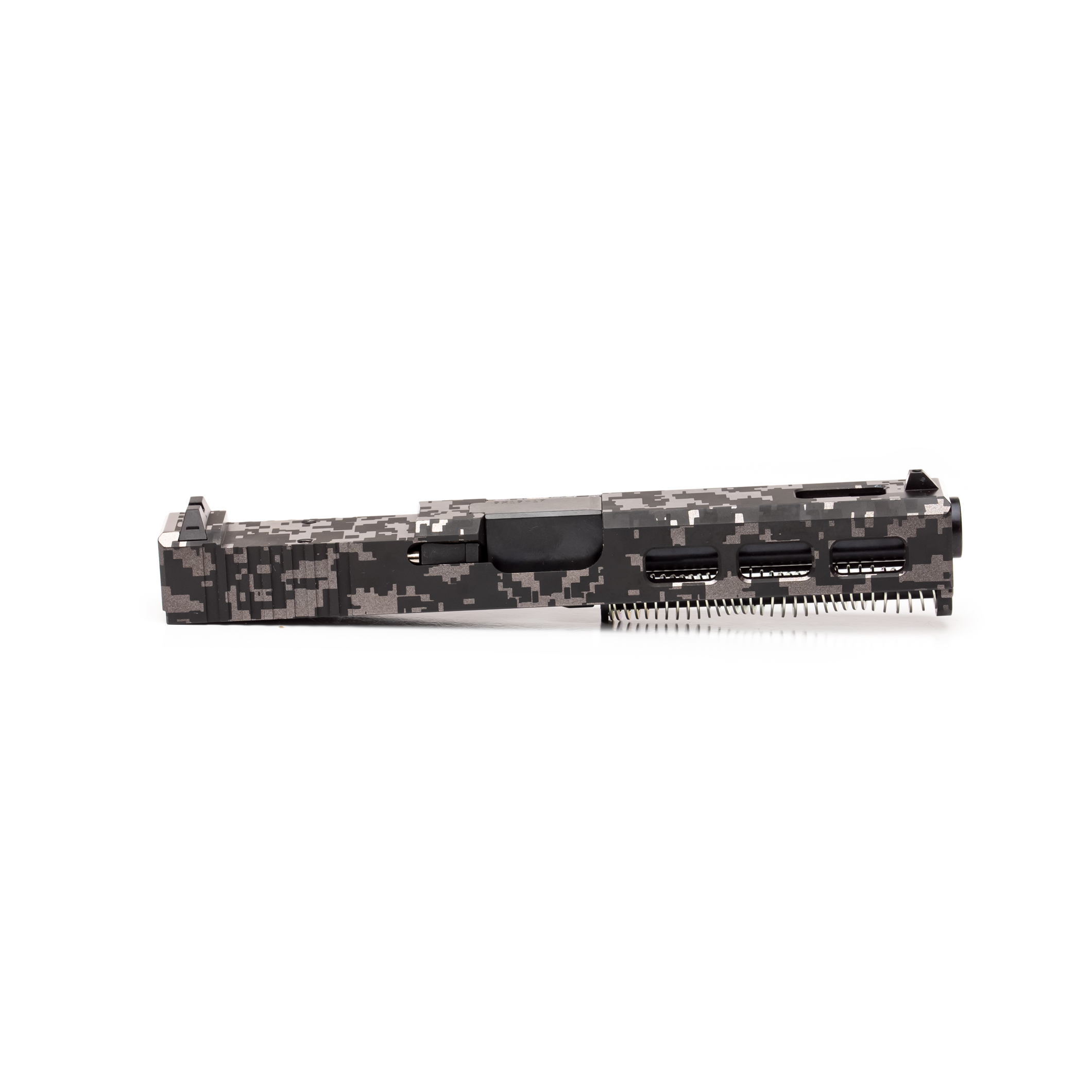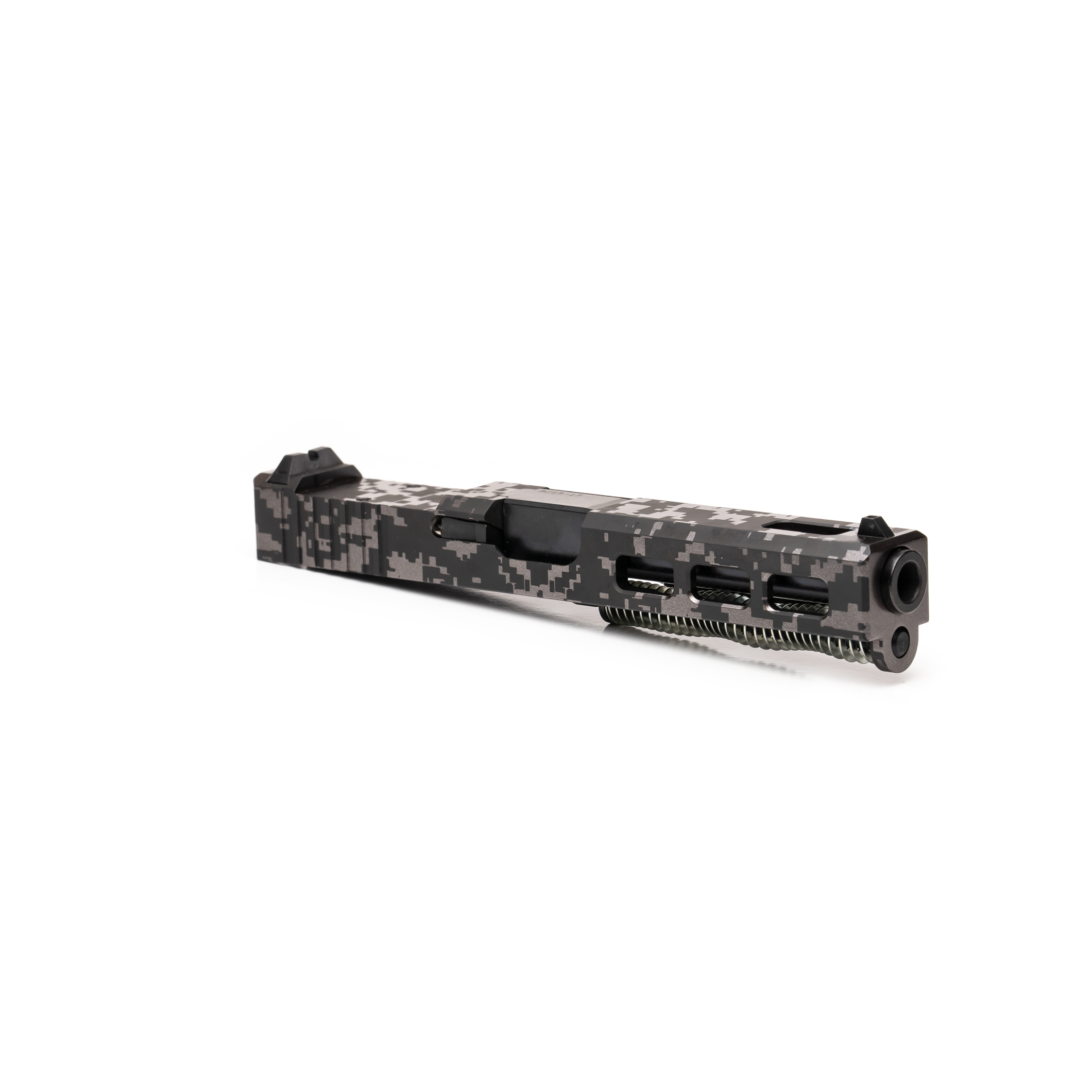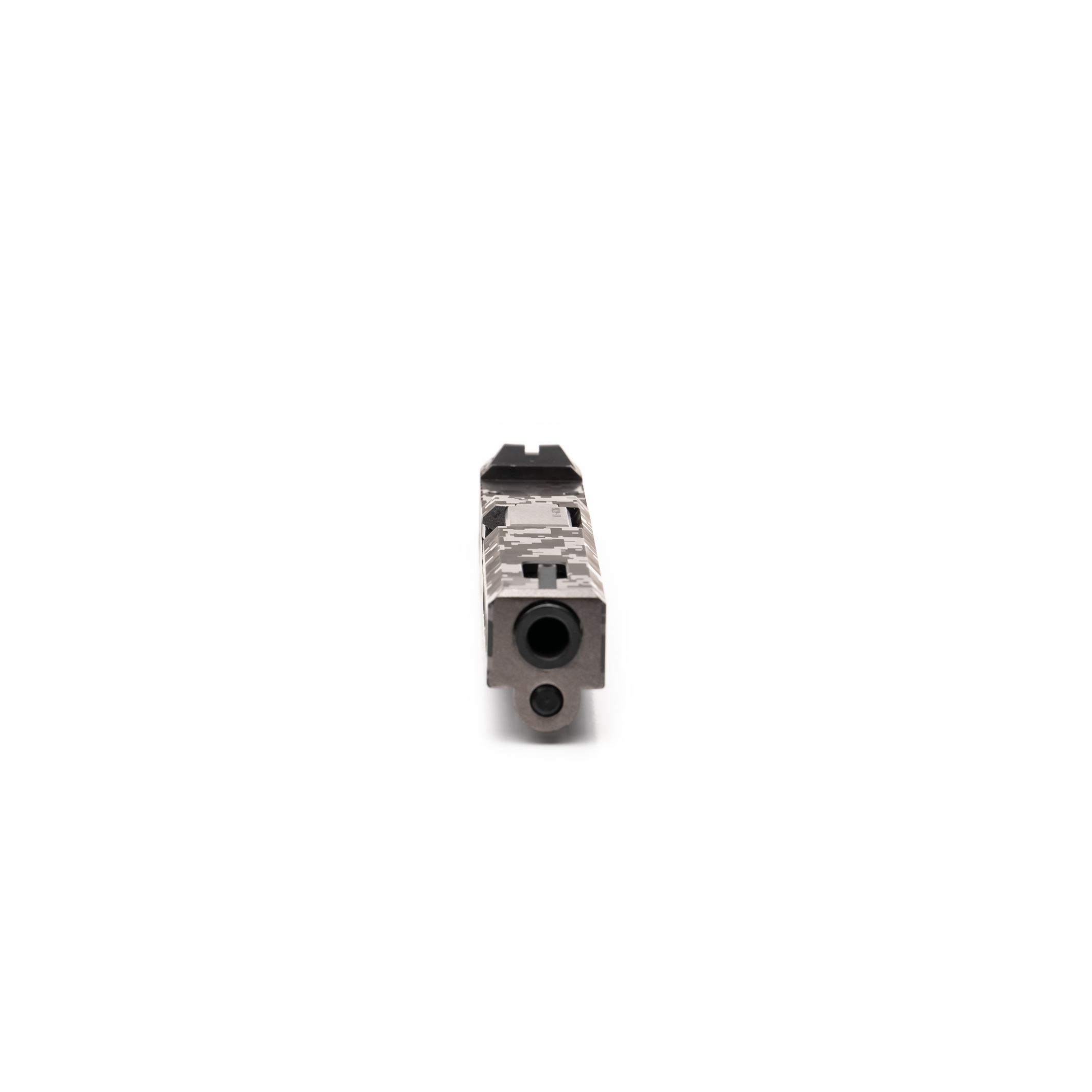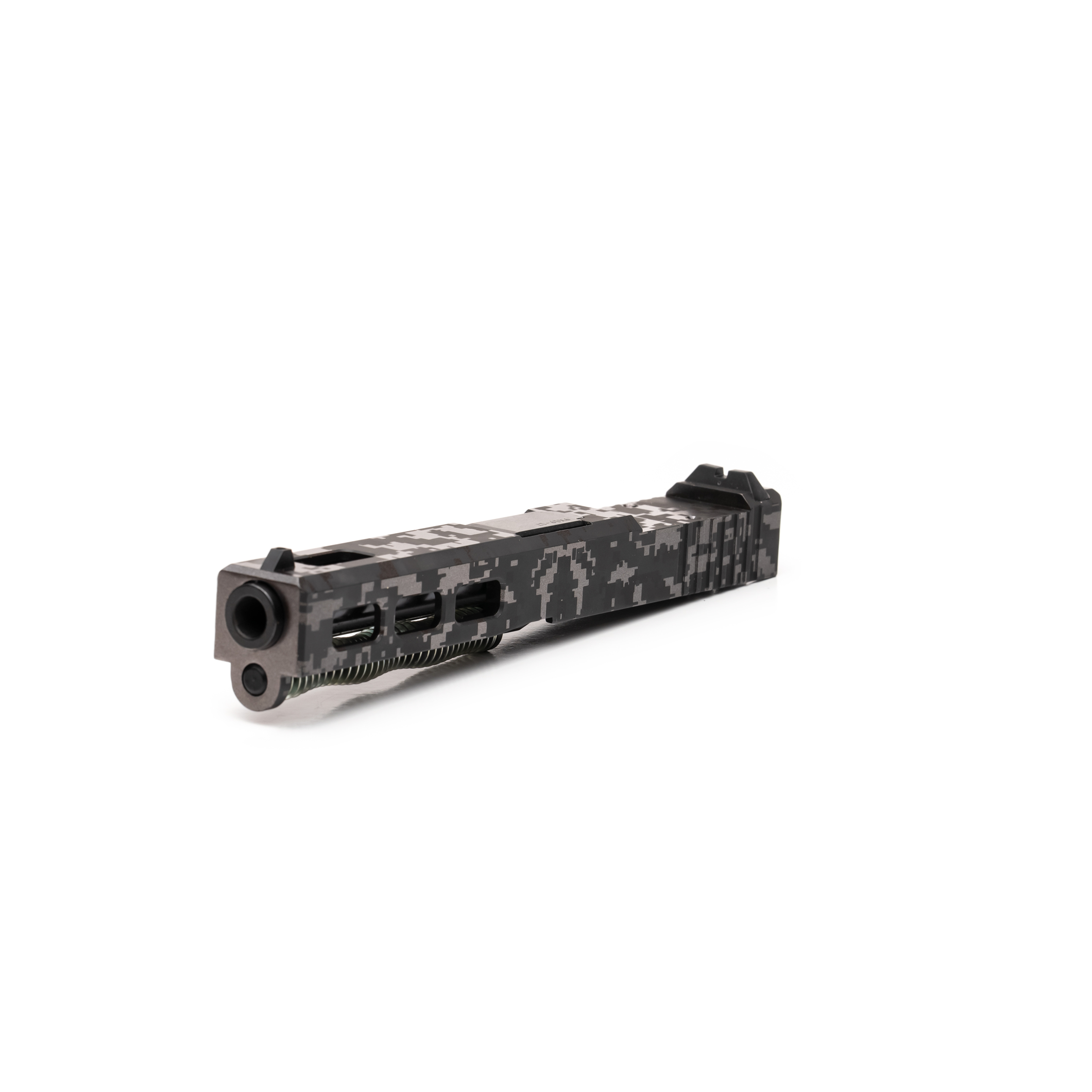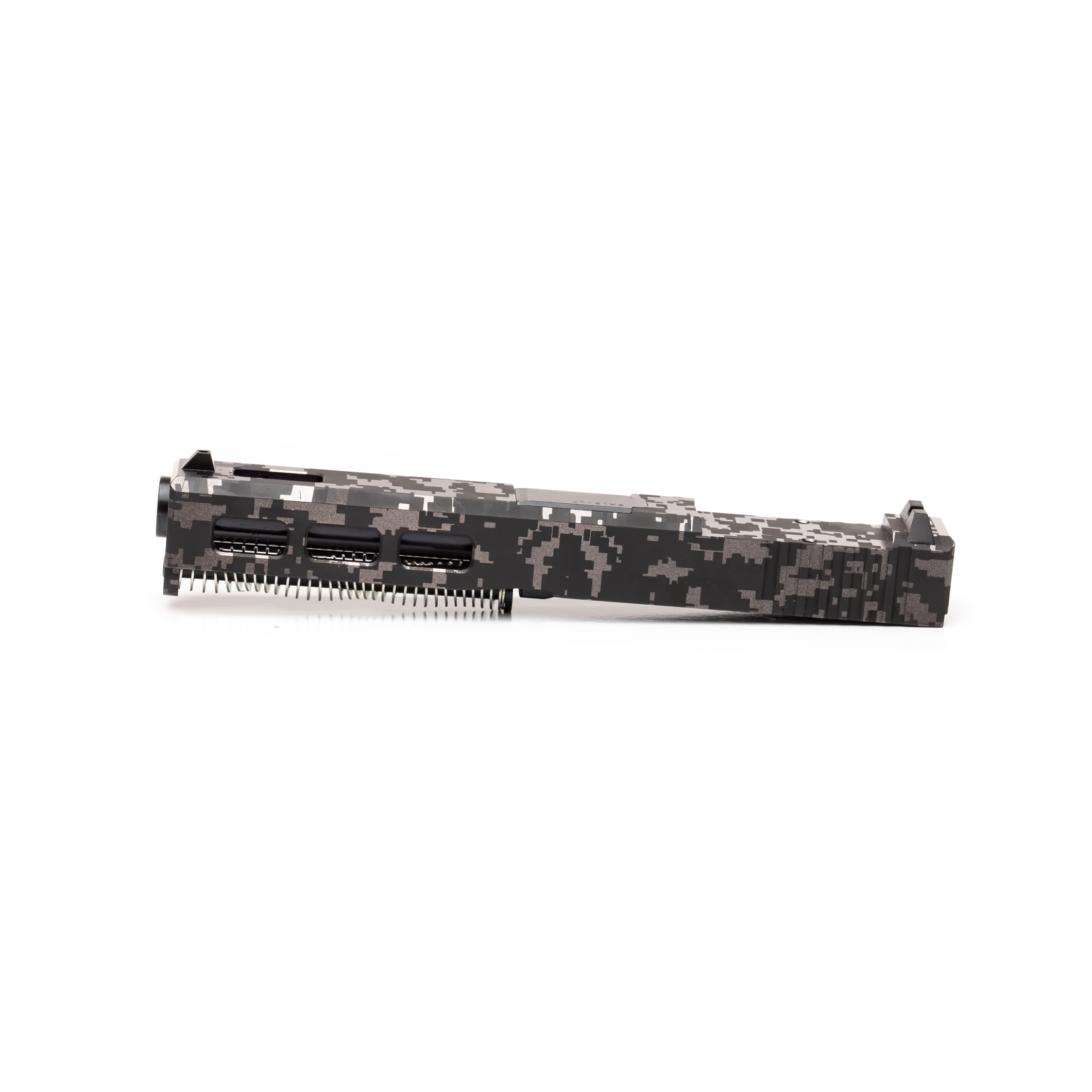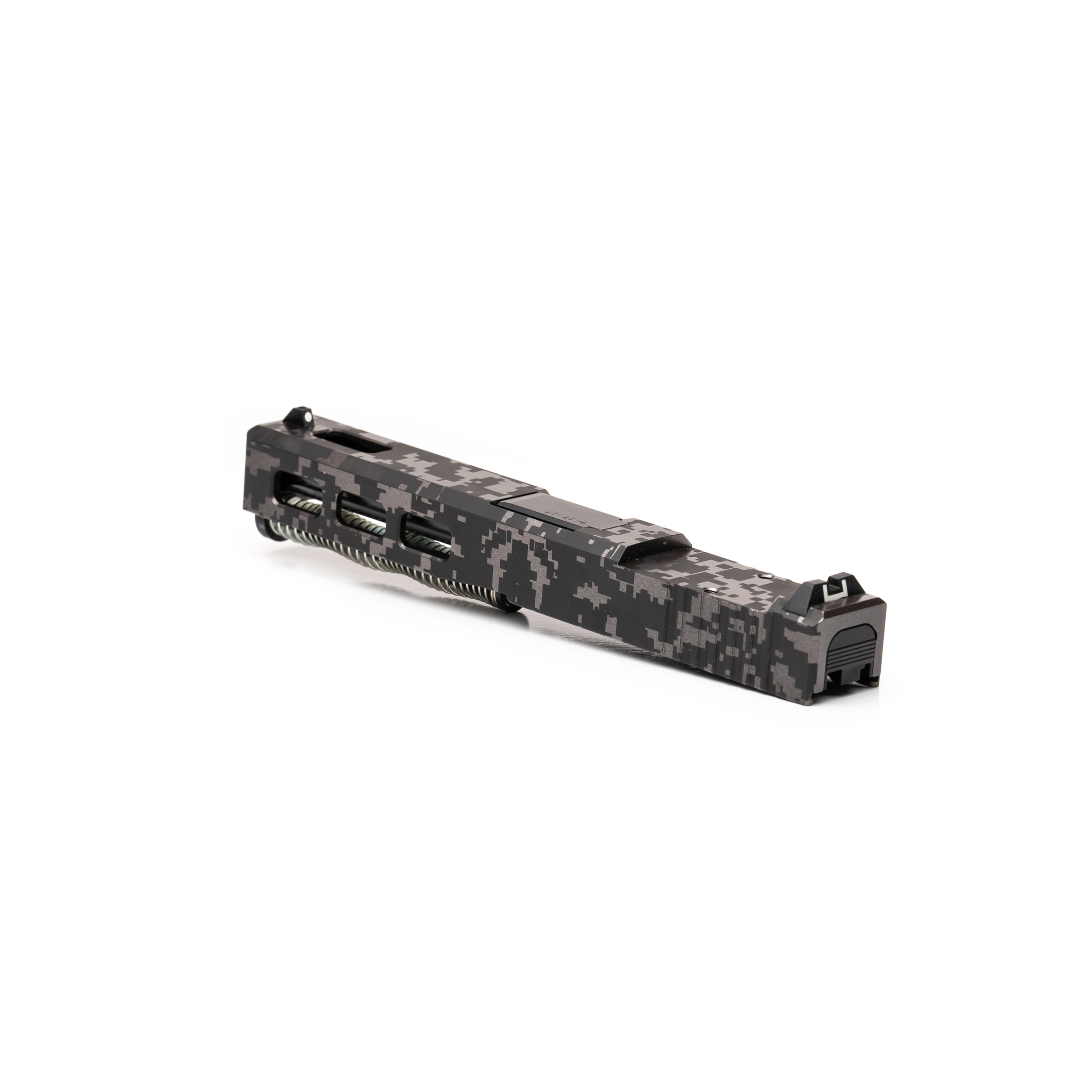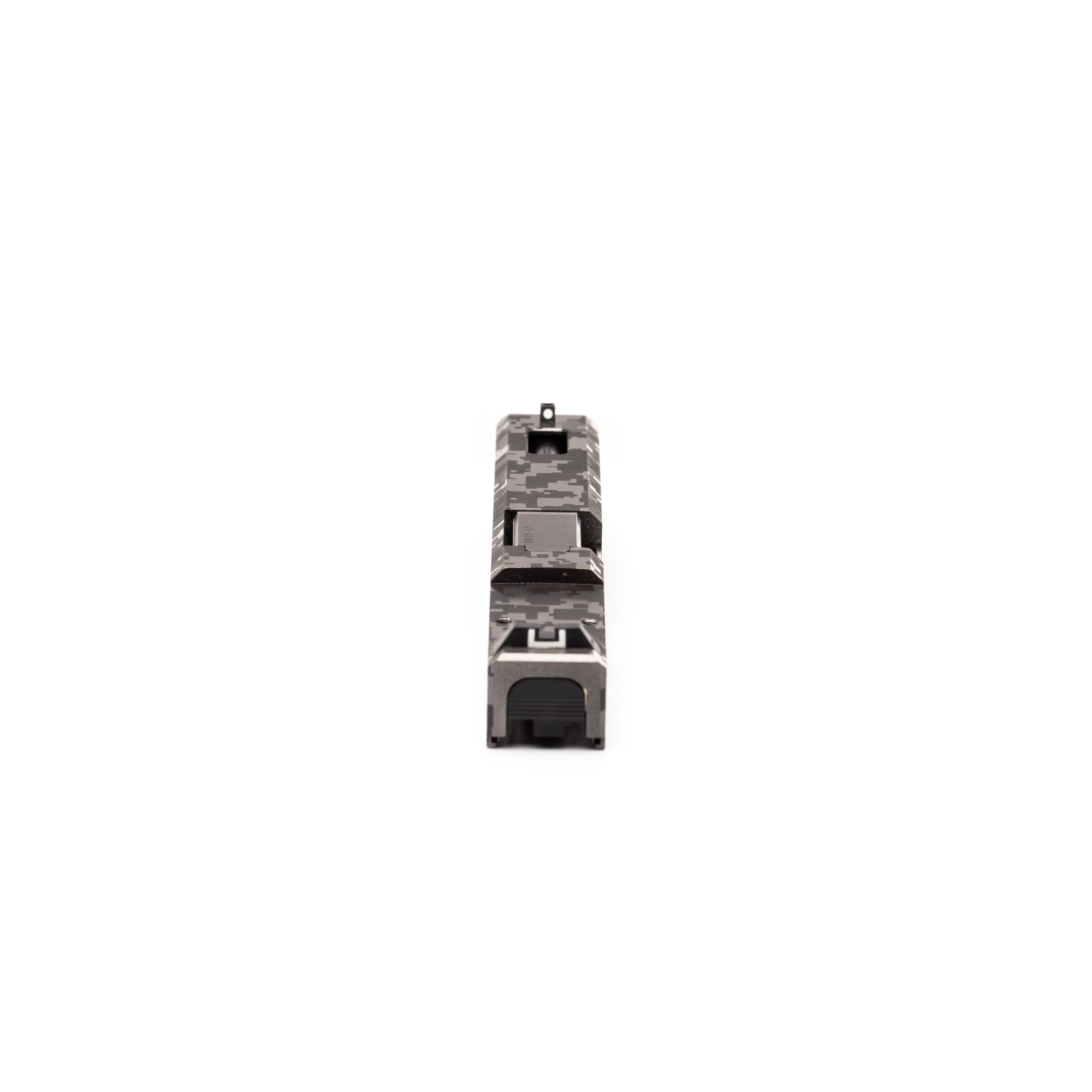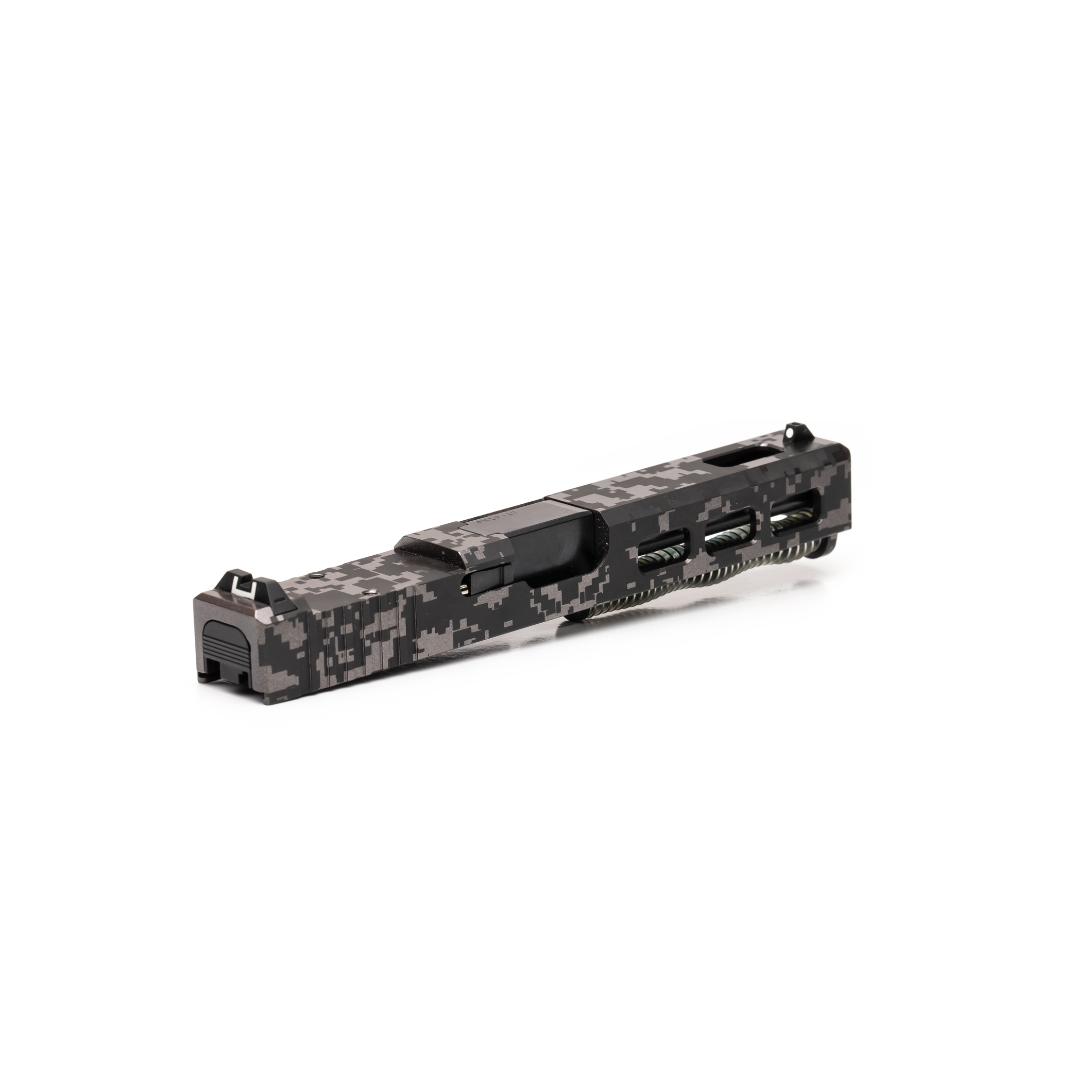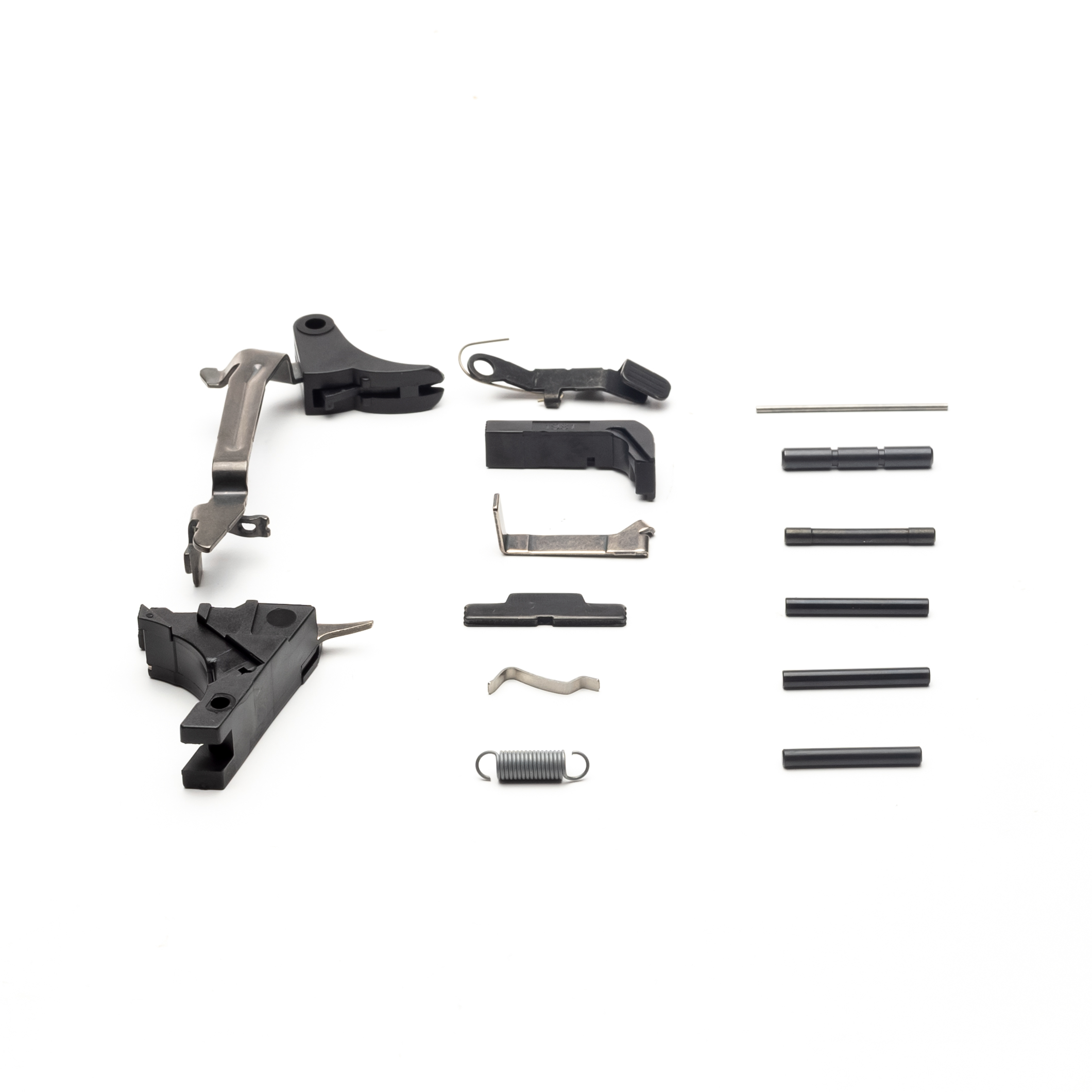 Ghost 17 9mm Parts Kit W/Camouflage Engraved Gray Slide + RMR Cut
$615.99
G17 9mm  Gen 3 Parts kit with Camouflage Engraved Gray Slide + RMR Cut .
Does not ship to NJ, WA, or internationally.
***Frame Not Included***
Out of stock
Note: your jurisdiction may require you to be a licensed FFL or licensed gunsmith to purchase this product.
What's included:

Ghost 17 9mm Parts Kit W/Camouflage Engraved Gray Slide + RMR Cut

Slide made from Carbon steel (USA sourced)
Front & Rear Sight Cuts
Front and Rear serrations
Comes with Standard Front & Back OEM Sights
Stainless Match Grade Barrel Black Nitride 9mm
Barrel is made from 416 Stainless Steel & Heat Treated to RC 41
Fully Supported chamber & improved feed ramp design
Polished Feed Ramp for easy feeding
Conventional rifling with a polished chamber and bore to perform well with lead, plated and jacketed bullets
Barrel 1:16 twist rate
Firing Pin ( US Manufactured )
OEM lower parts kit
Pistol Upper Comes Built & Proven With Sights Installed
Lifetime warranty by USPA

What's NOT included:

Polymer 80% PF94OV2 Frame

Magazine

DISCLAIMER: This product is not manufactured, authorized, endorsed, or warranted by GLOCK. GLOCK does not warrant or represent that this product is compatible with GLOCK pistols.
frequently bought together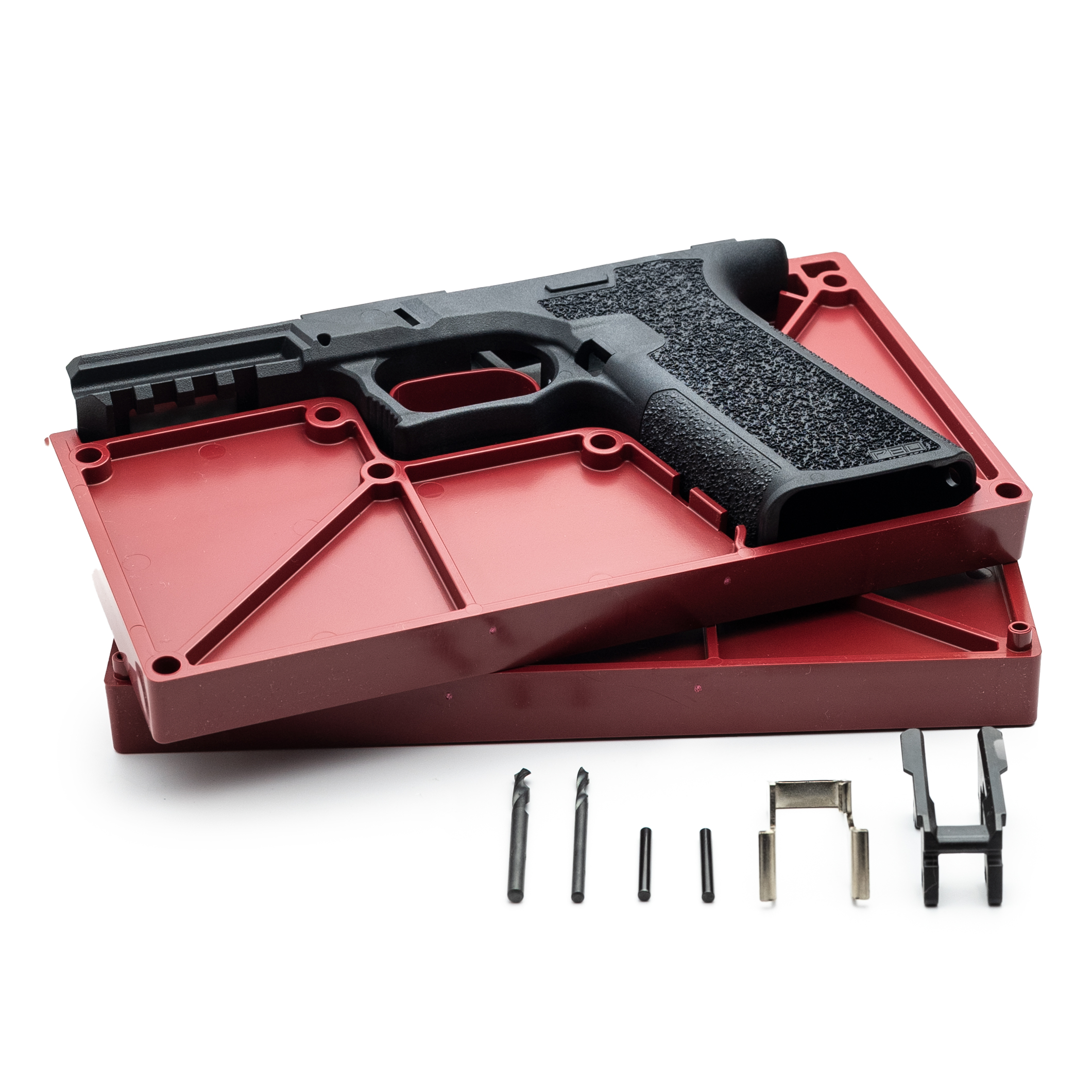 out of stock
BLACK POLYMER80 PF940V2 80% FULL RECEIVER TEXTURED FRAME
$

149.99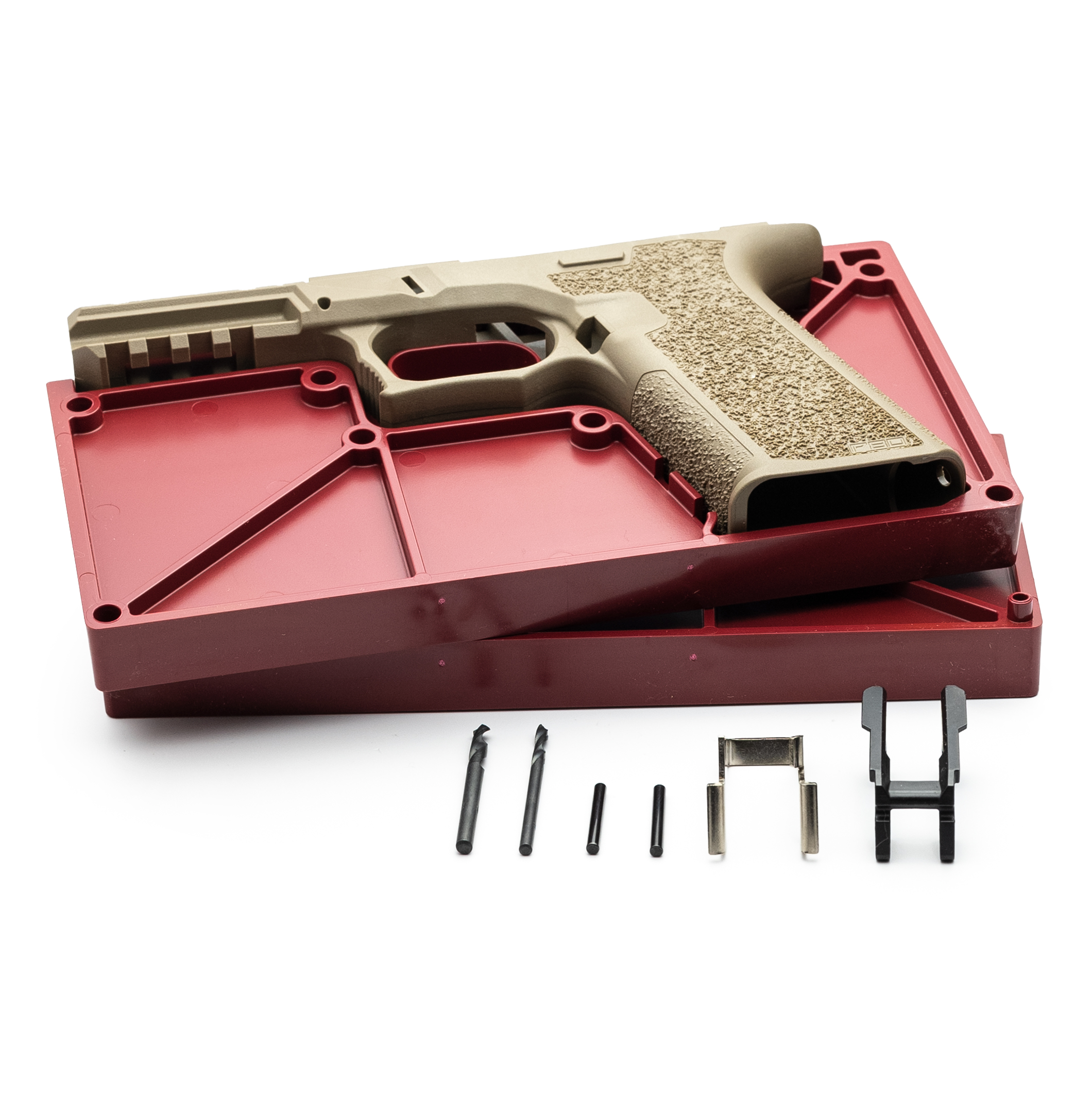 out of stock
FDE POLYMER80 PF940V2 80% FULL RECEIVER TEXTURED FRAME
$

149.99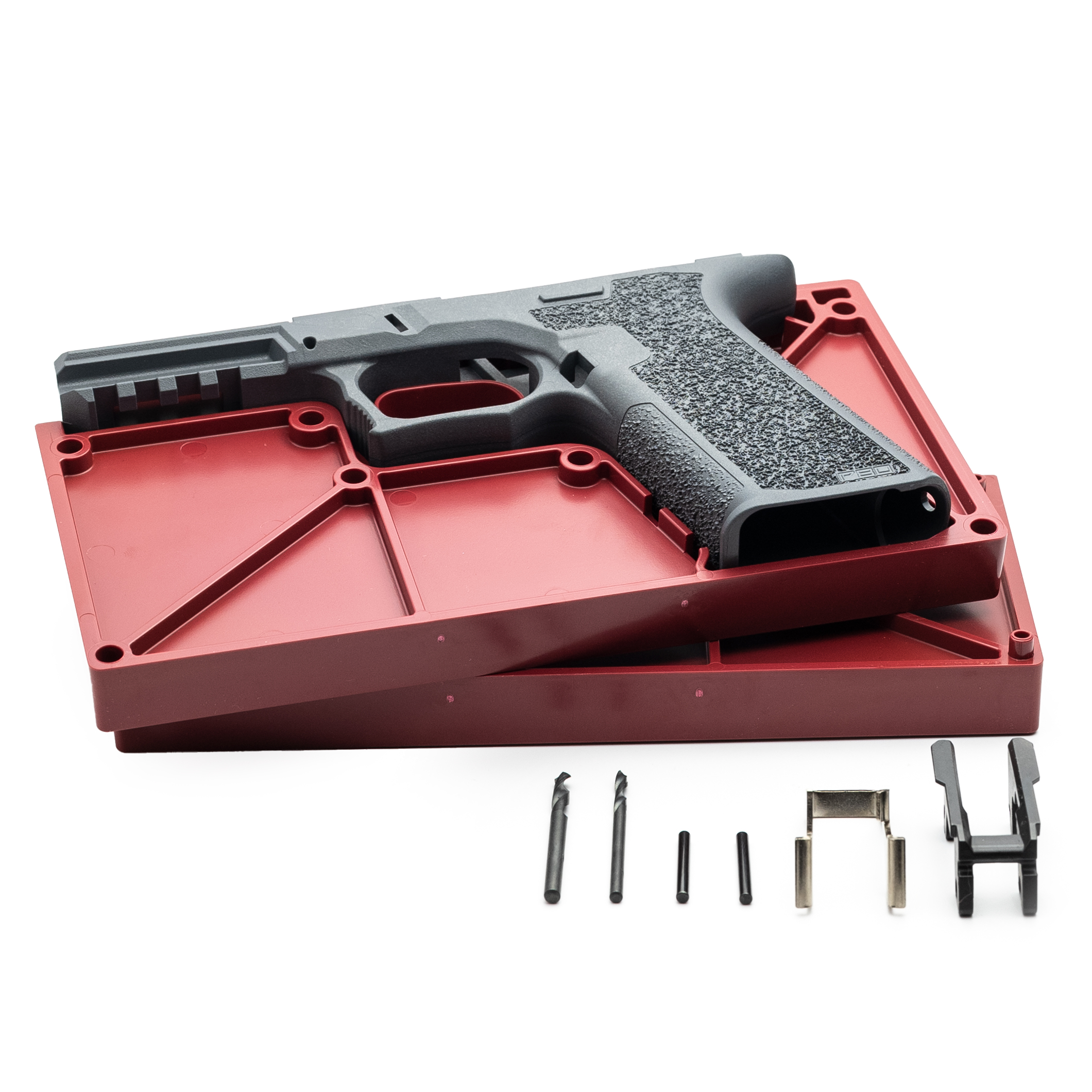 out of stock
GRAY POLYMER80 PF940V2 80% FULL RECEIVER TEXTURED FRAME
$

149.99