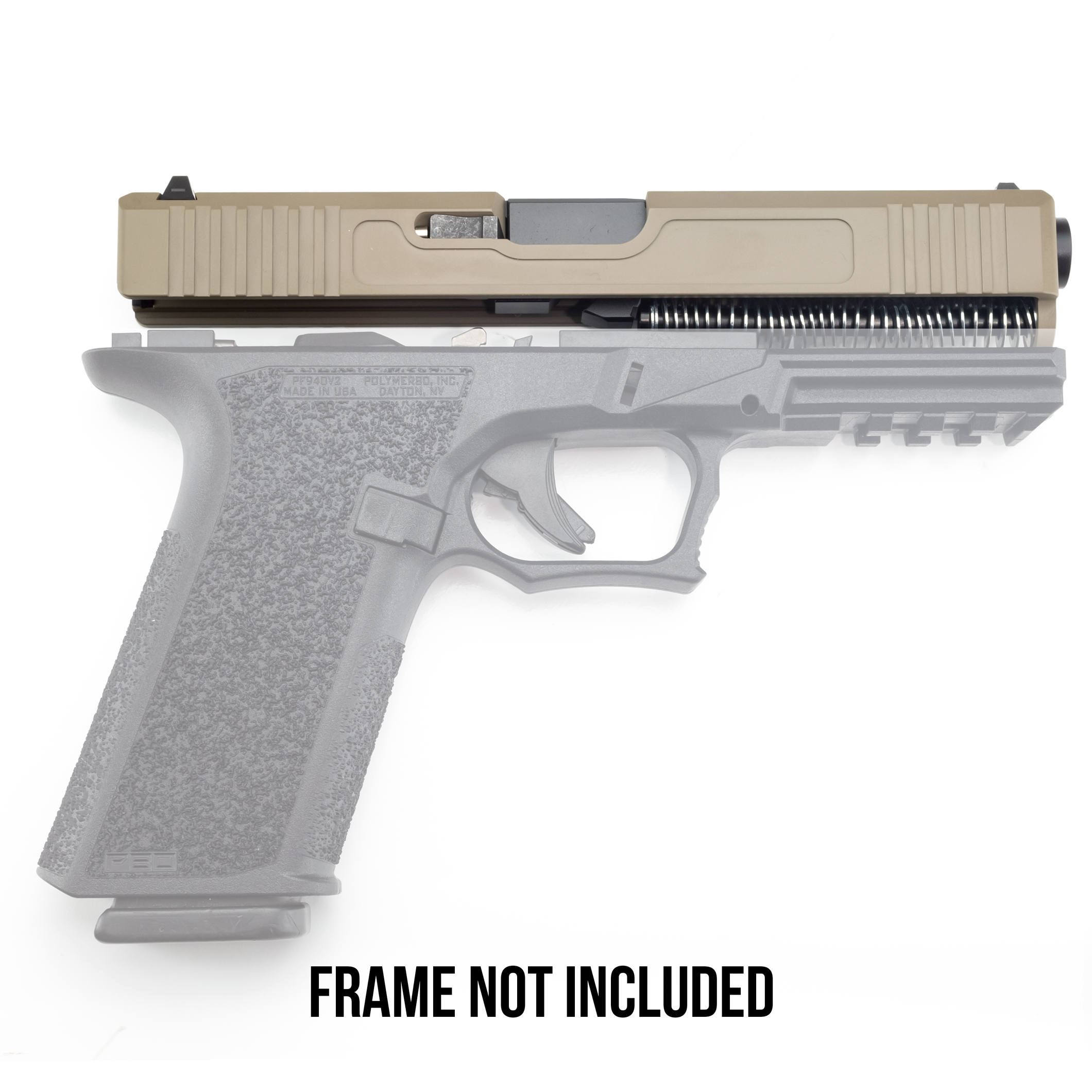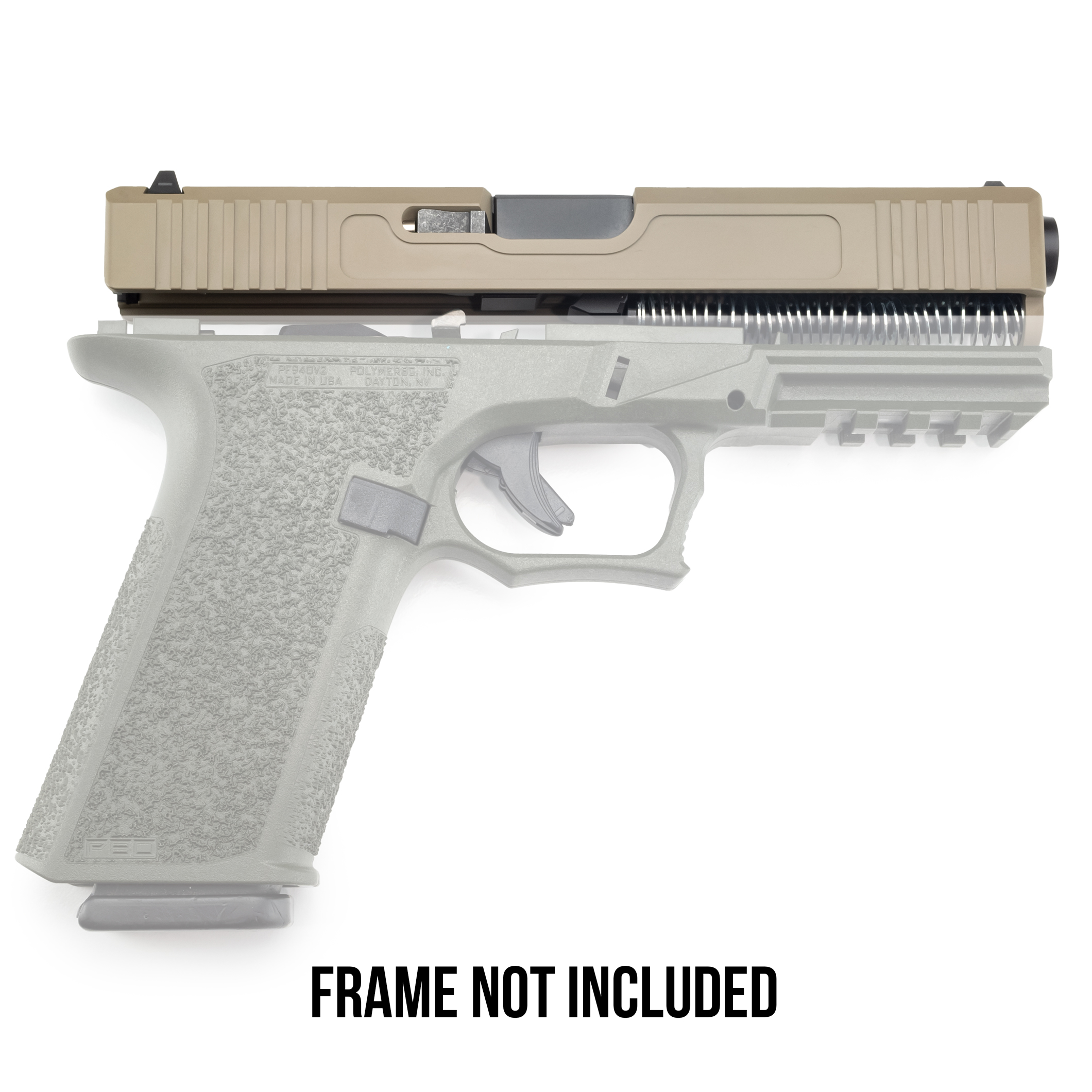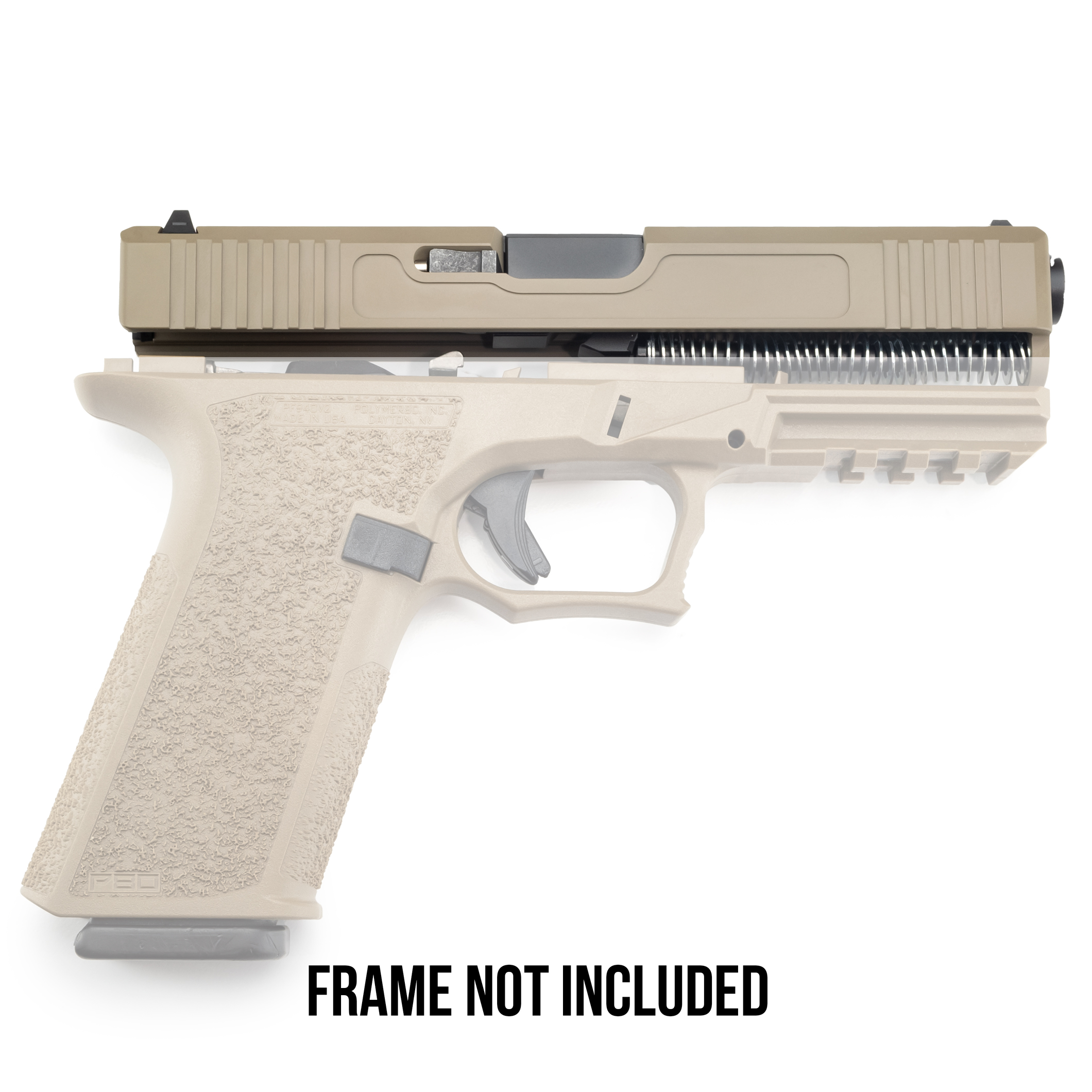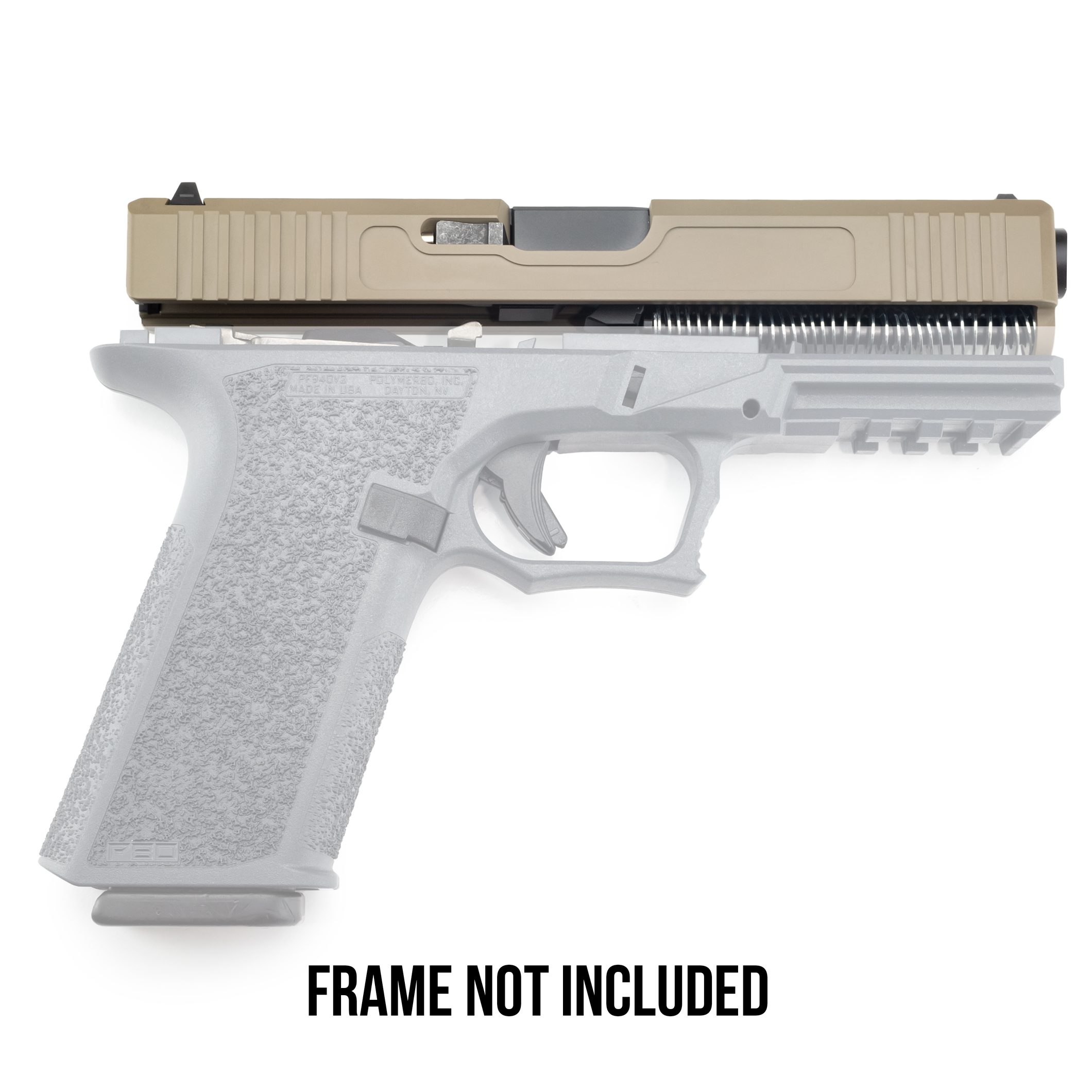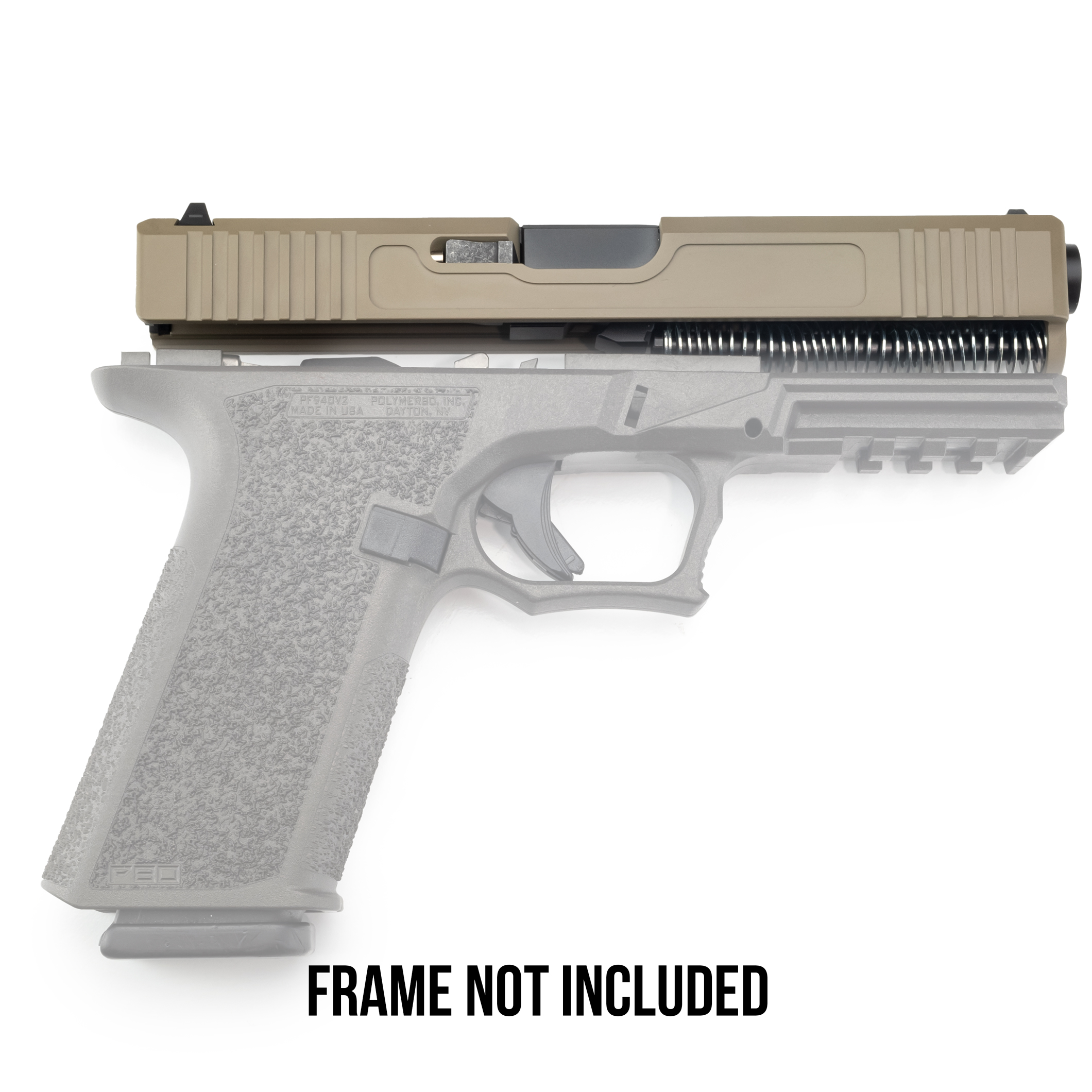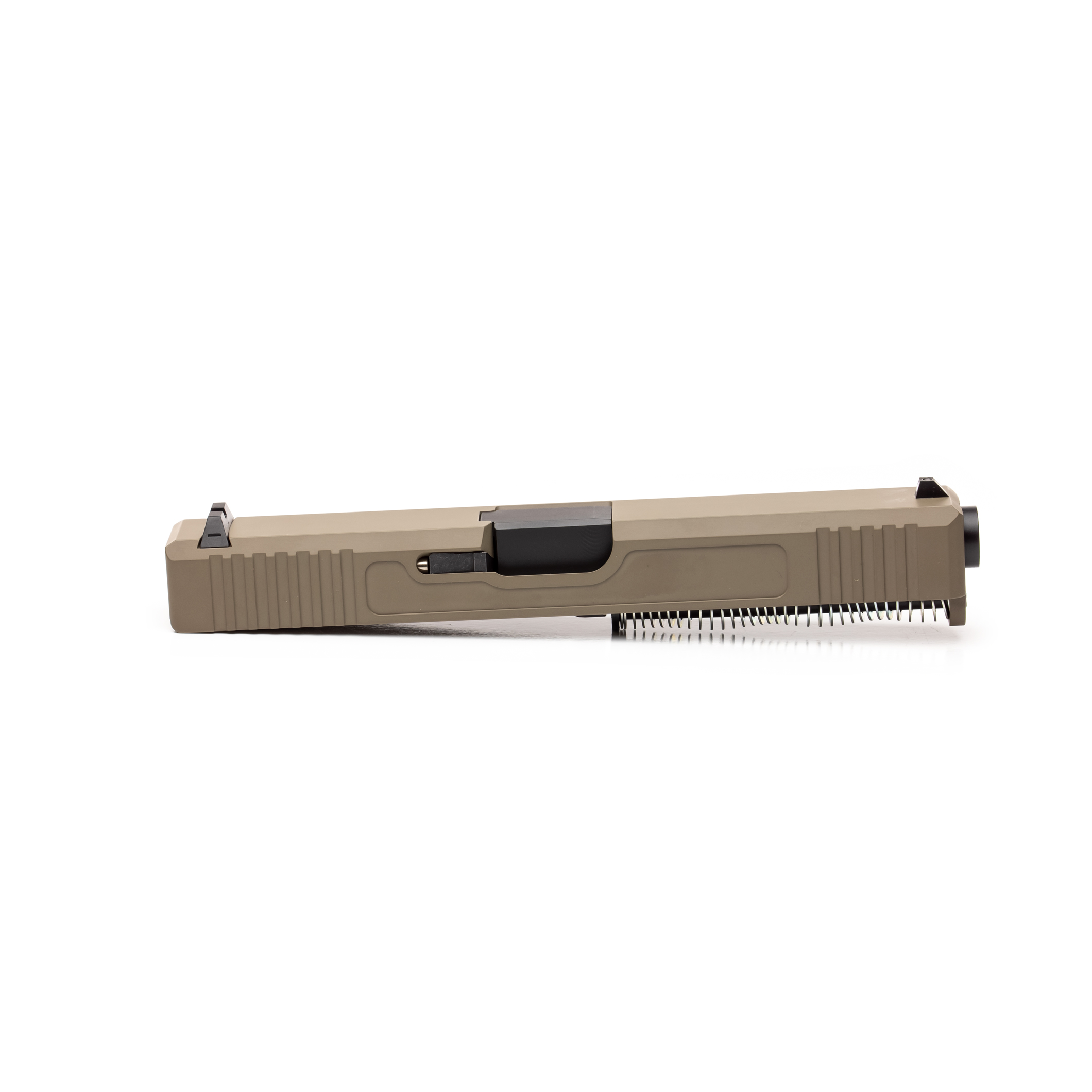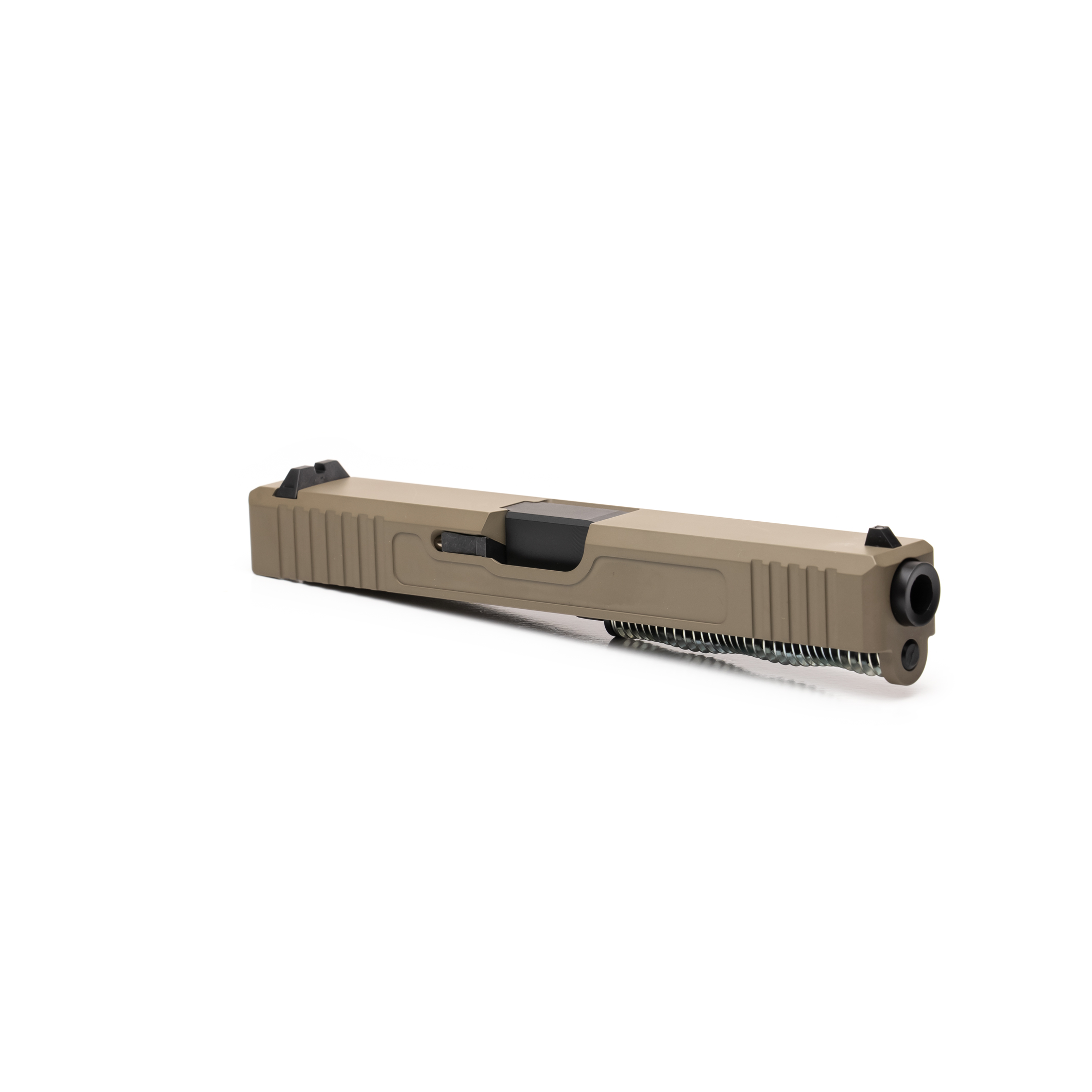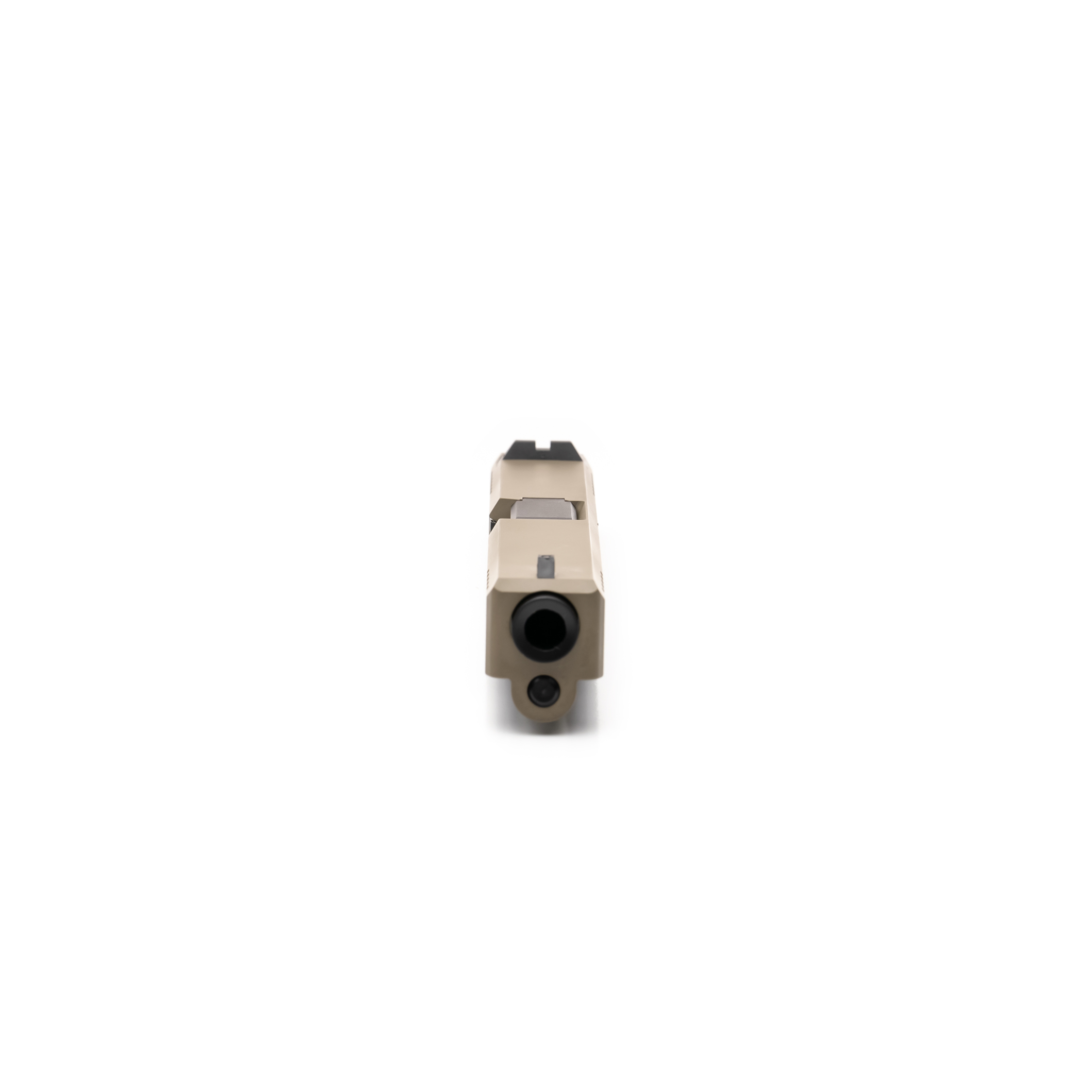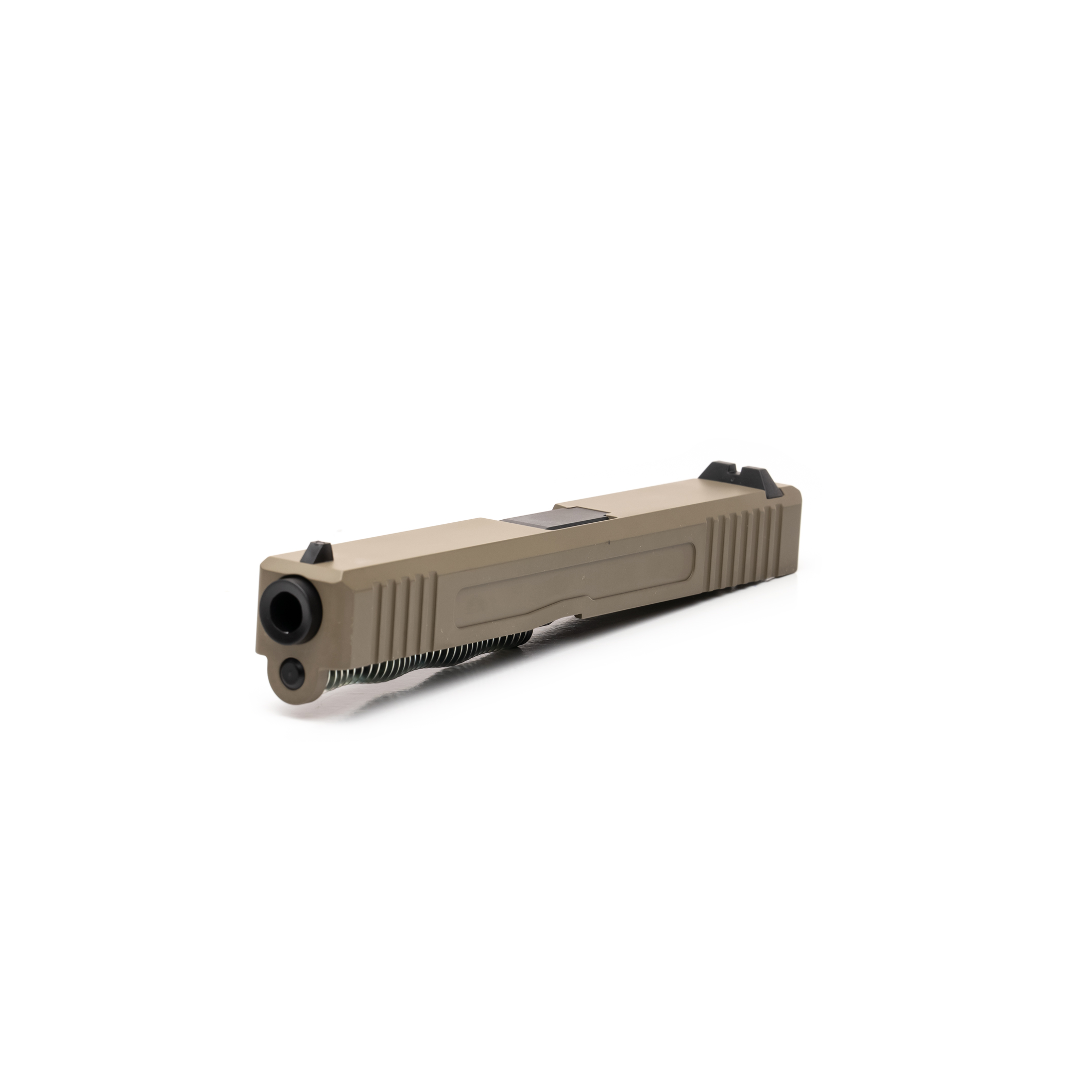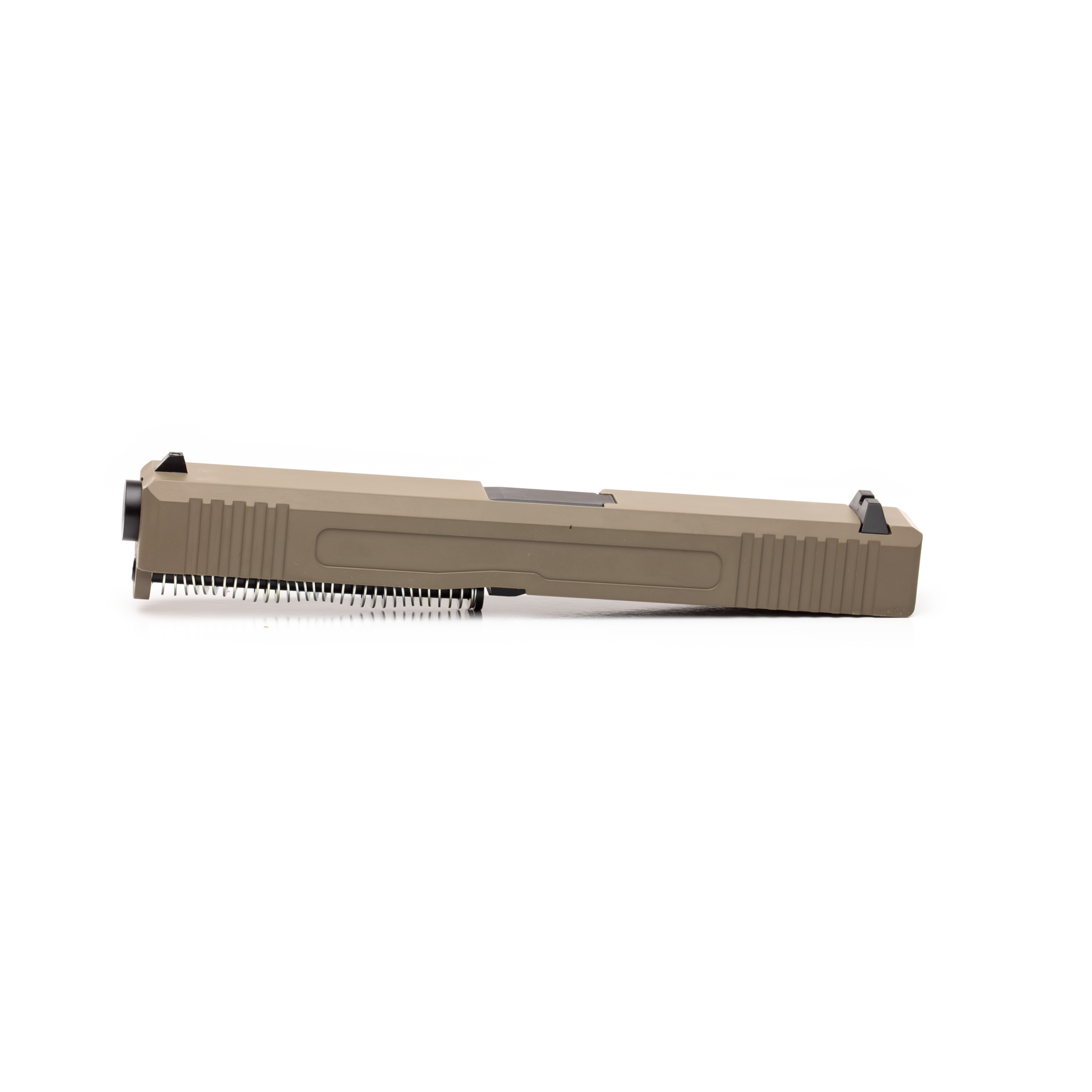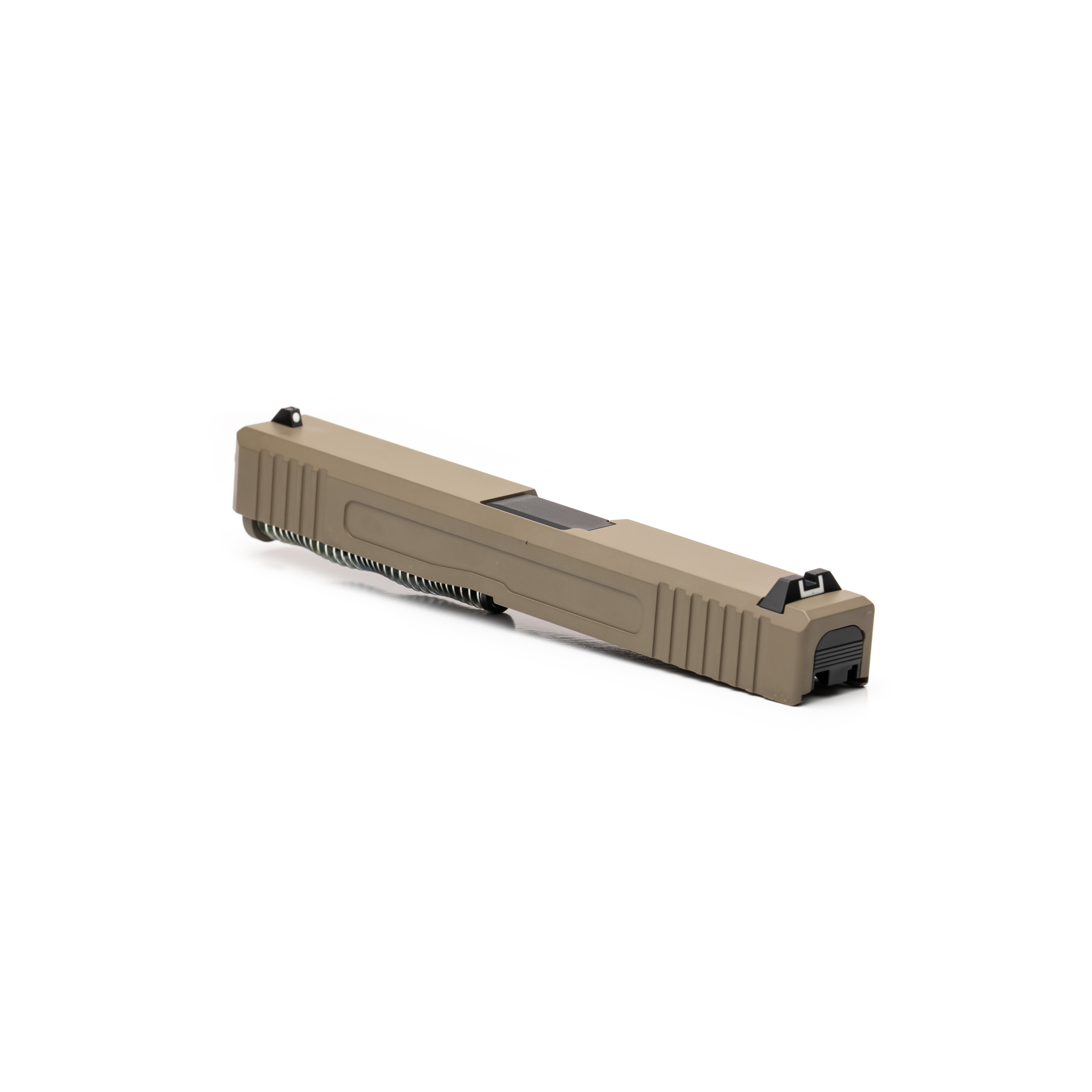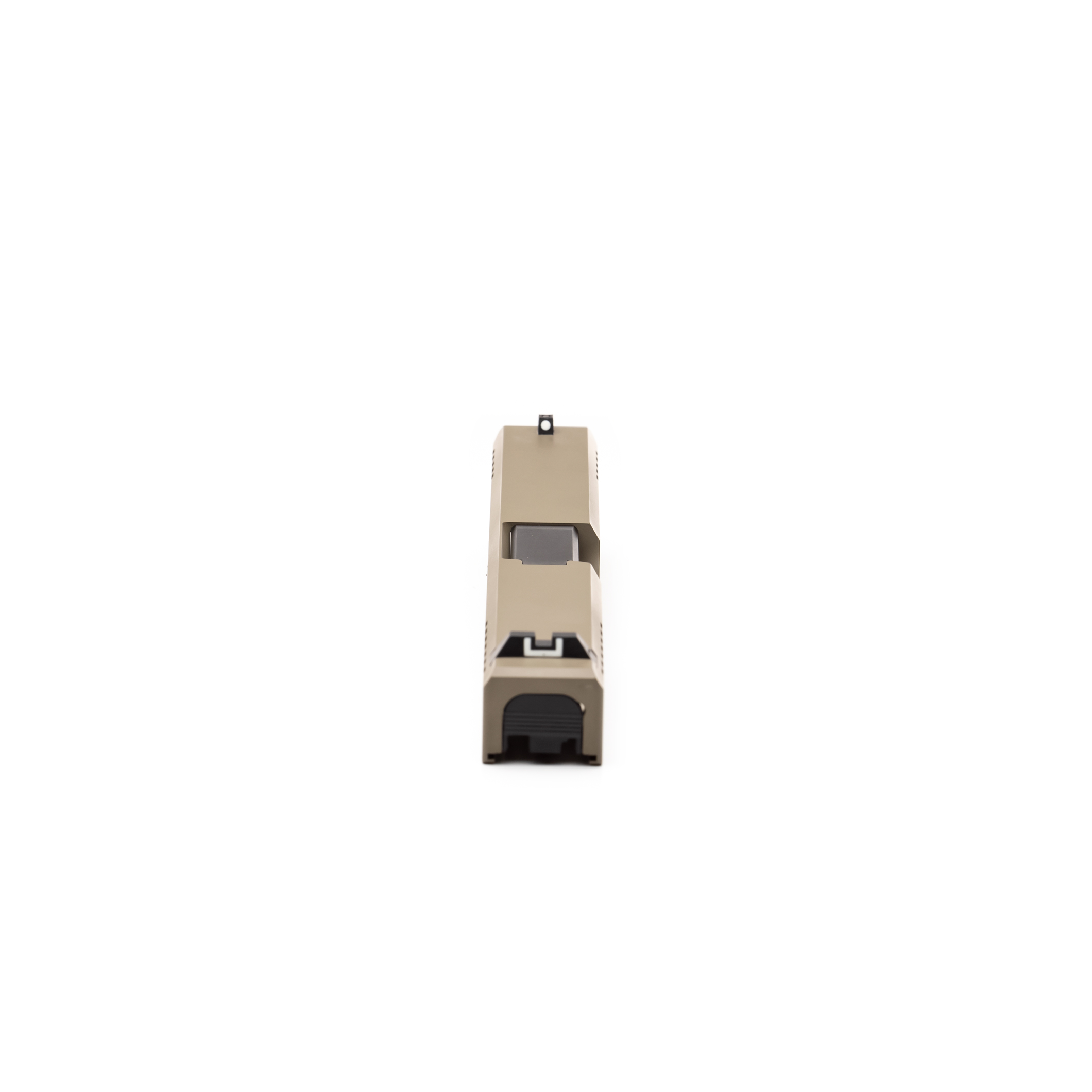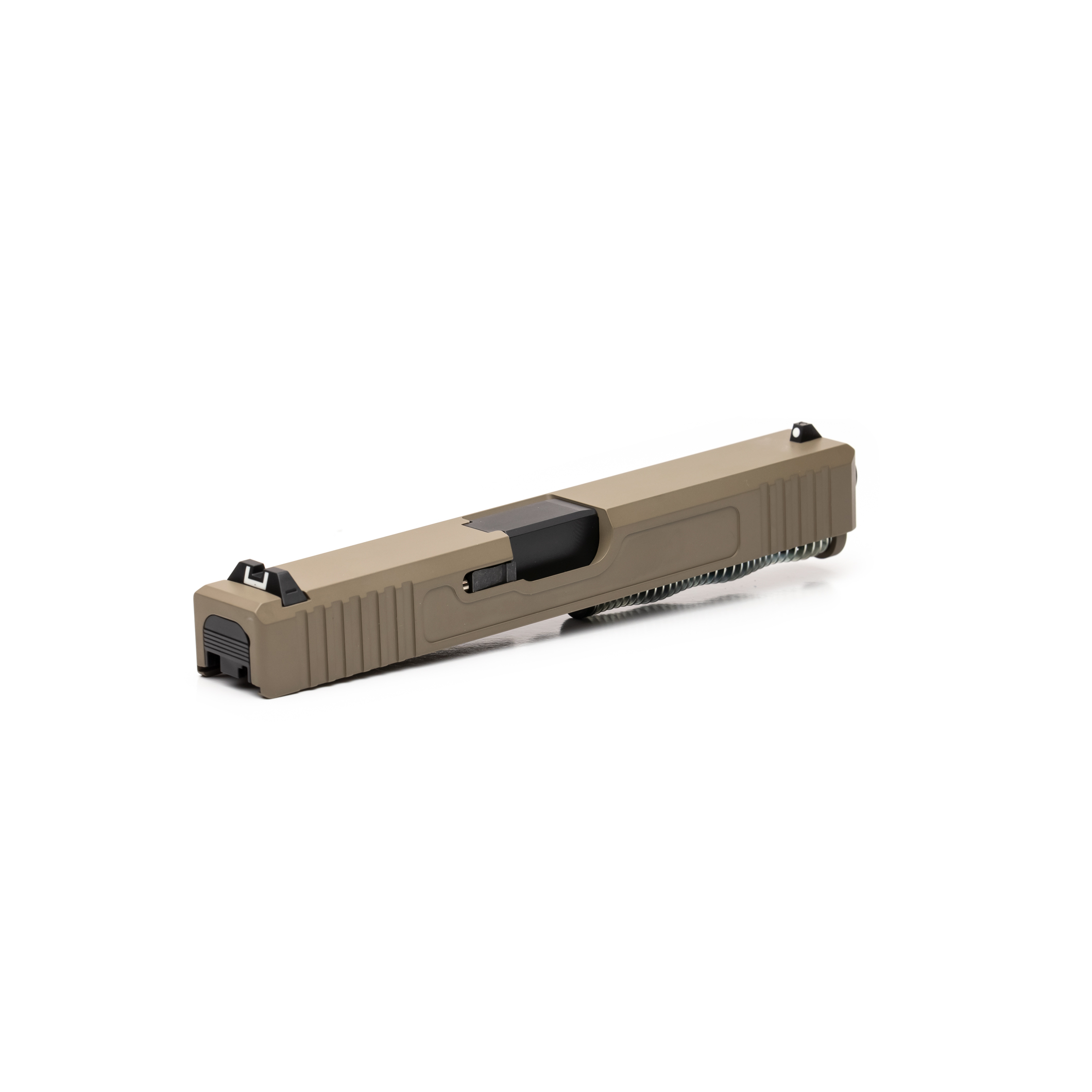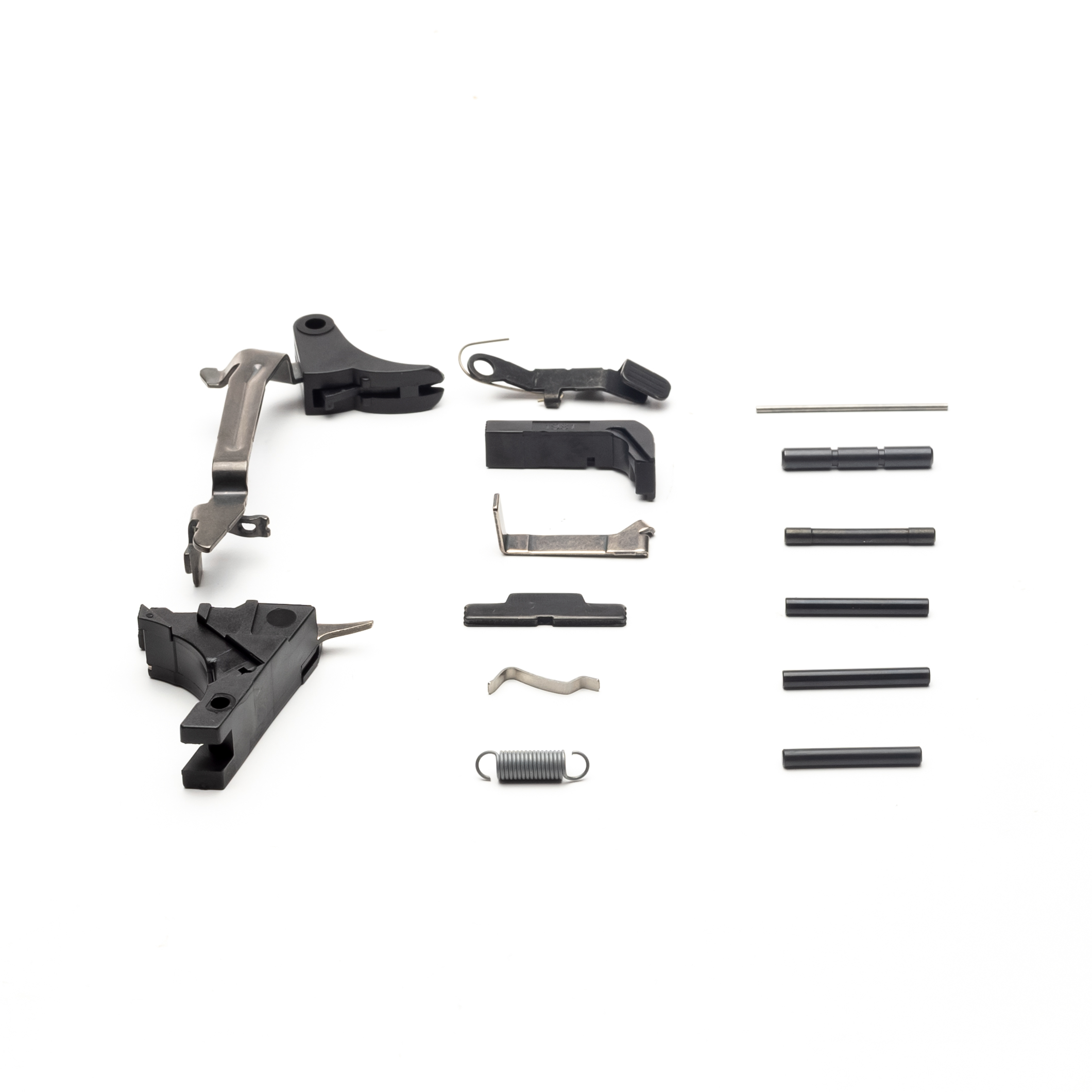 Ghost 17 9mm Parts Kit W/Flat Dark Earth Slide
$615.99
Ghost 17 9mm Parts Kit W/Flat Dark Earth Slide.
Does not ship to NJ, WA, or internationally.
***Frame Not Included***
Out of stock
Note: your jurisdiction may require you to be a licensed FFL or licensed gunsmith to purchase this product.
What's included:

Ghost 17 9mm Parts Kit W/Flat Dark Earth Slide

Slide made from Carbon steel (USA sourced)
Front & Rear Sight Cuts
Front and Rear serrations
Comes with Standard Front & Back OEM Sights
Stainless Match Grade Barrel Black Nitride 9mm
Barrel is made from 416 Stainless Steel & Heat Treated to RC 41
Fully Supported chamber & improved feed ramp design
Polished Feed Ramp for easy feeding
Conventional rifling with a polished chamber and bore to perform well with lead, plated and jacketed bullets
Barrel 1:16 twist rate
Firing Pin ( US Manufactured )
OEM lower parts kit
Pistol Upper Comes Built & Proven With Sights Installed
Lifetime warranty by USPA

What's NOT included:

Polymer 80% PF94OV2 Frame

Handgun Collection

Magazine

DISCLAIMER: This product is not manufactured, authorized, endorsed, or warranted by GLOCK. GLOCK does not warrant or represent that this product is compatible with GLOCK pistols.
frequently bought together