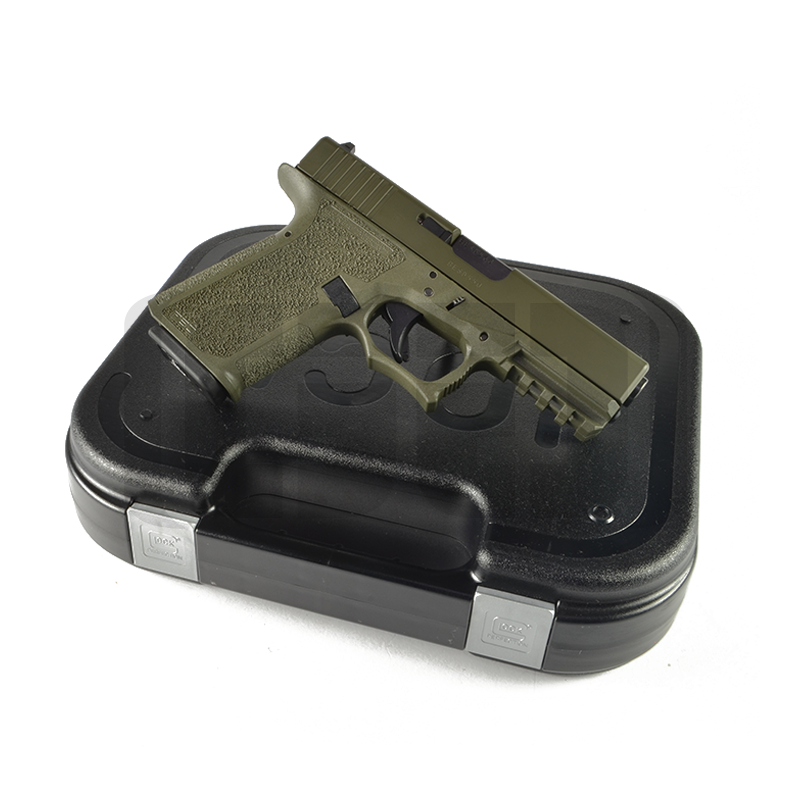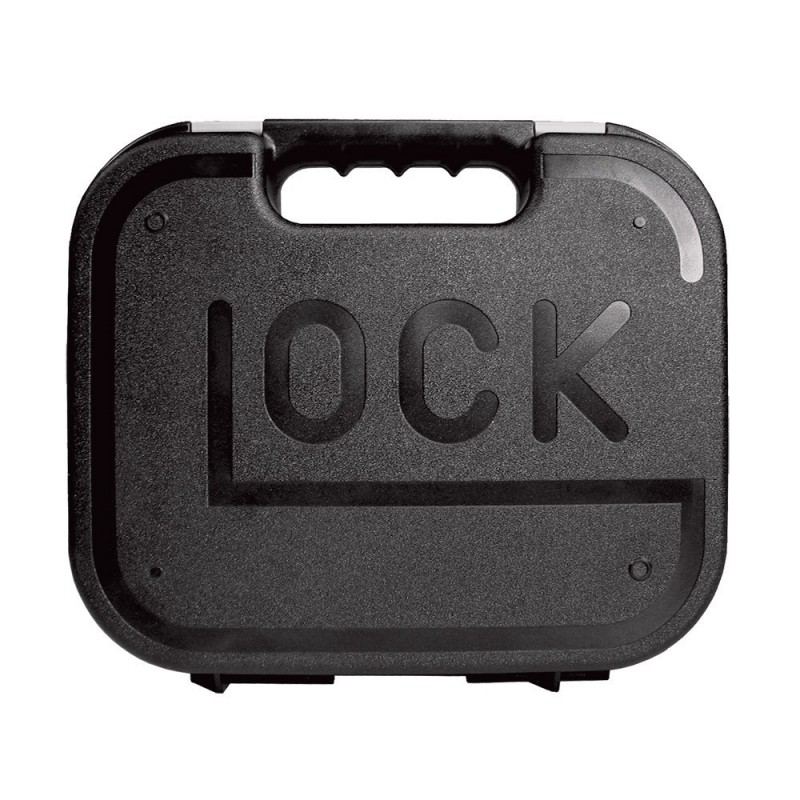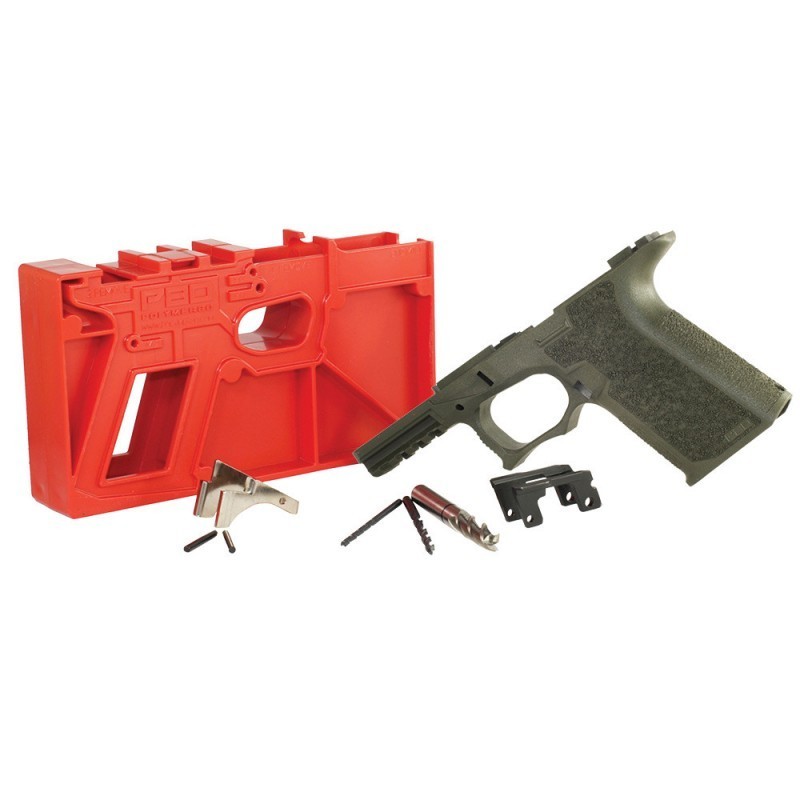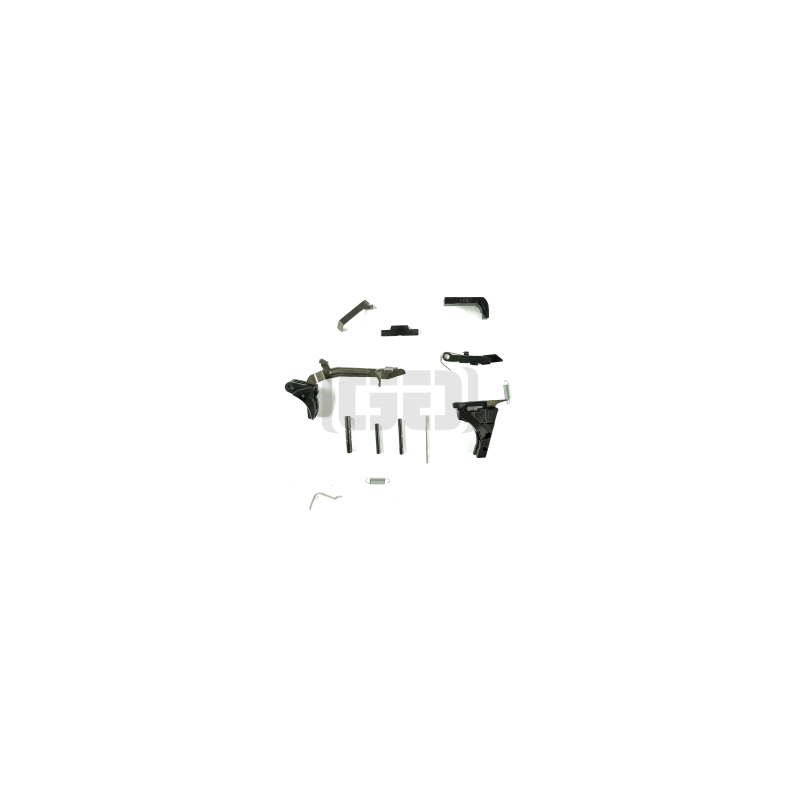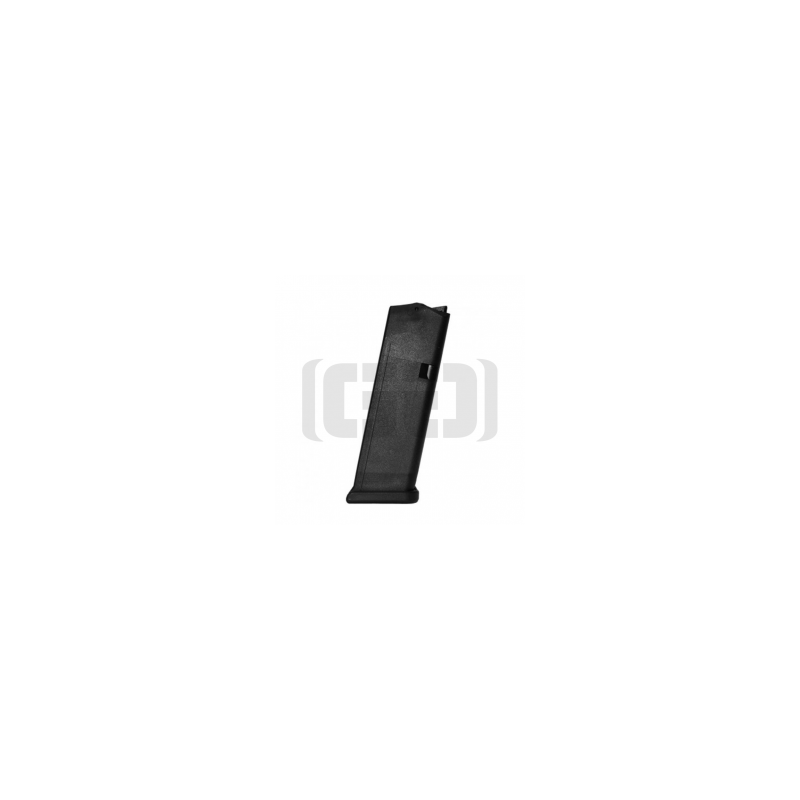 Complete Build Kit 40sw ODG PF940C Polymer80 80% Frame ODG Glock 23 Slide G23 Parts
$697.99
This kit includes everything you need to build an unserialized .40S&W compact-size pistol.  Using the PF940C Polymer80 ODG textured 80% frame, all other pieces are factory Glock® OEM parts.  This kit includes the frame, the necessary lower parts kit, standard OD Green complete upper slide assembly, a 10 round magazine, and a free Glock® gun carry case.
Out of stock
NOTE: THIS FRAME IS NOT MFG. BY GLOCK USA
The ODG PF940C upgrades your Black Glock G23 with a more ergonomic frame.
* Note: This product may be illegal to possess or complete in Washington state (WA).