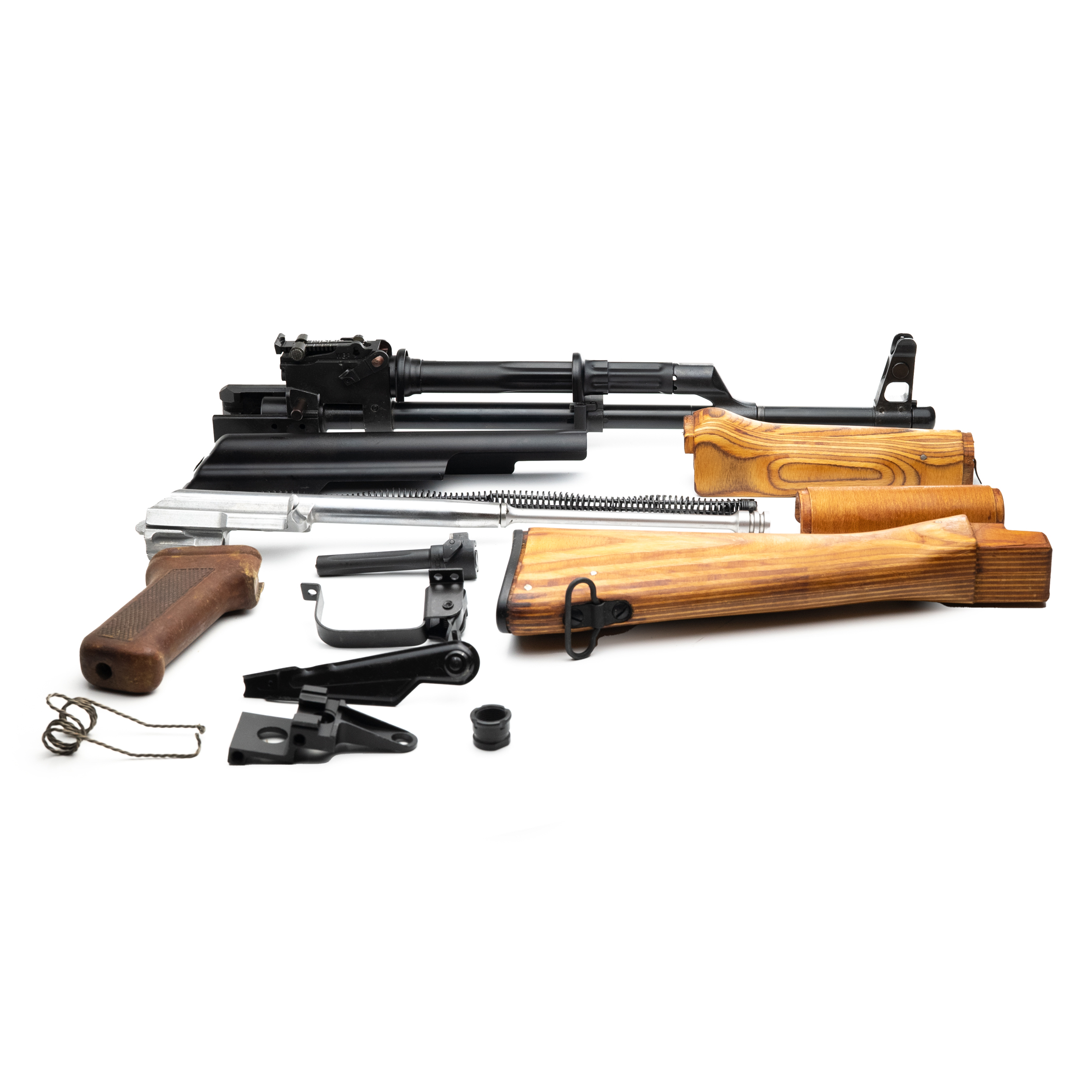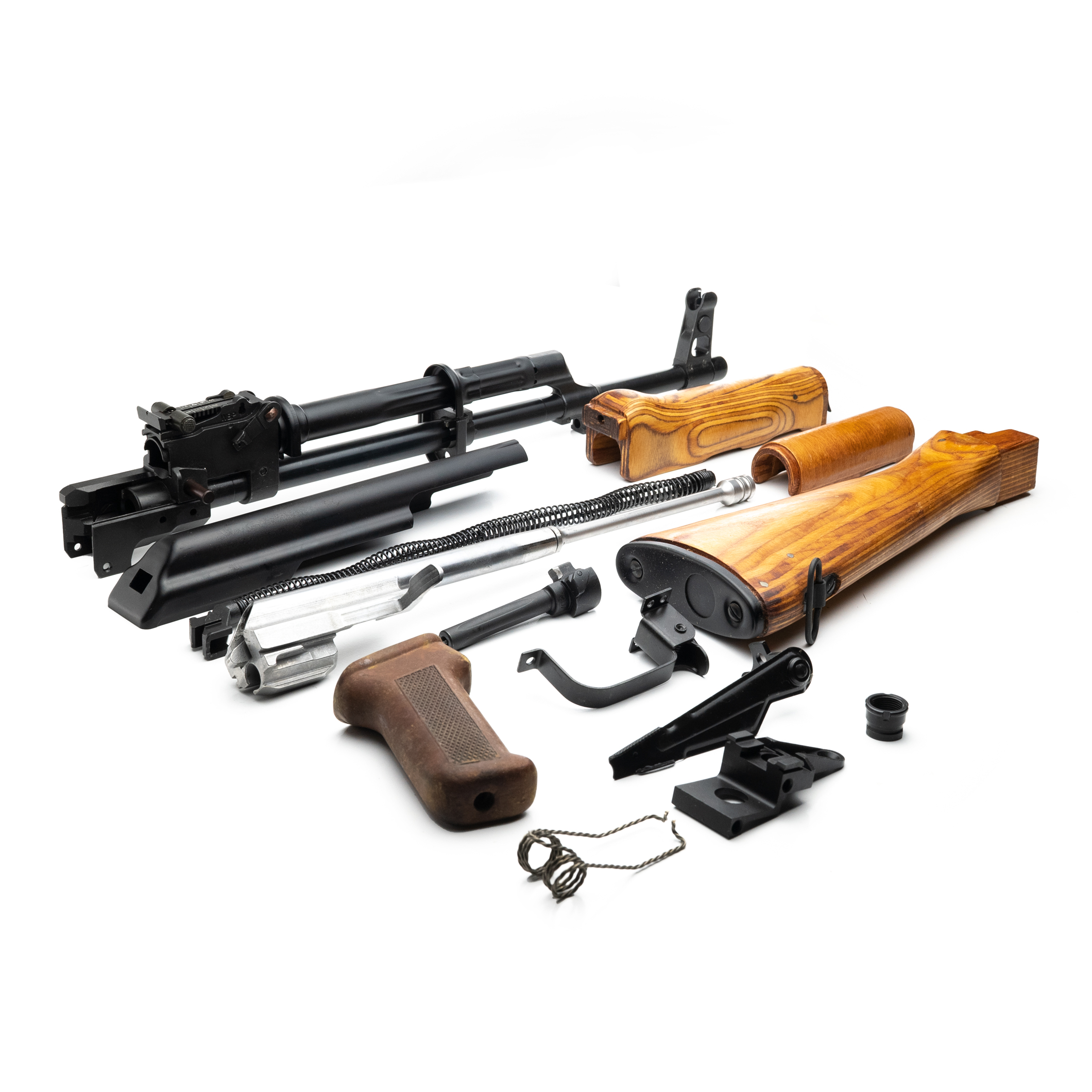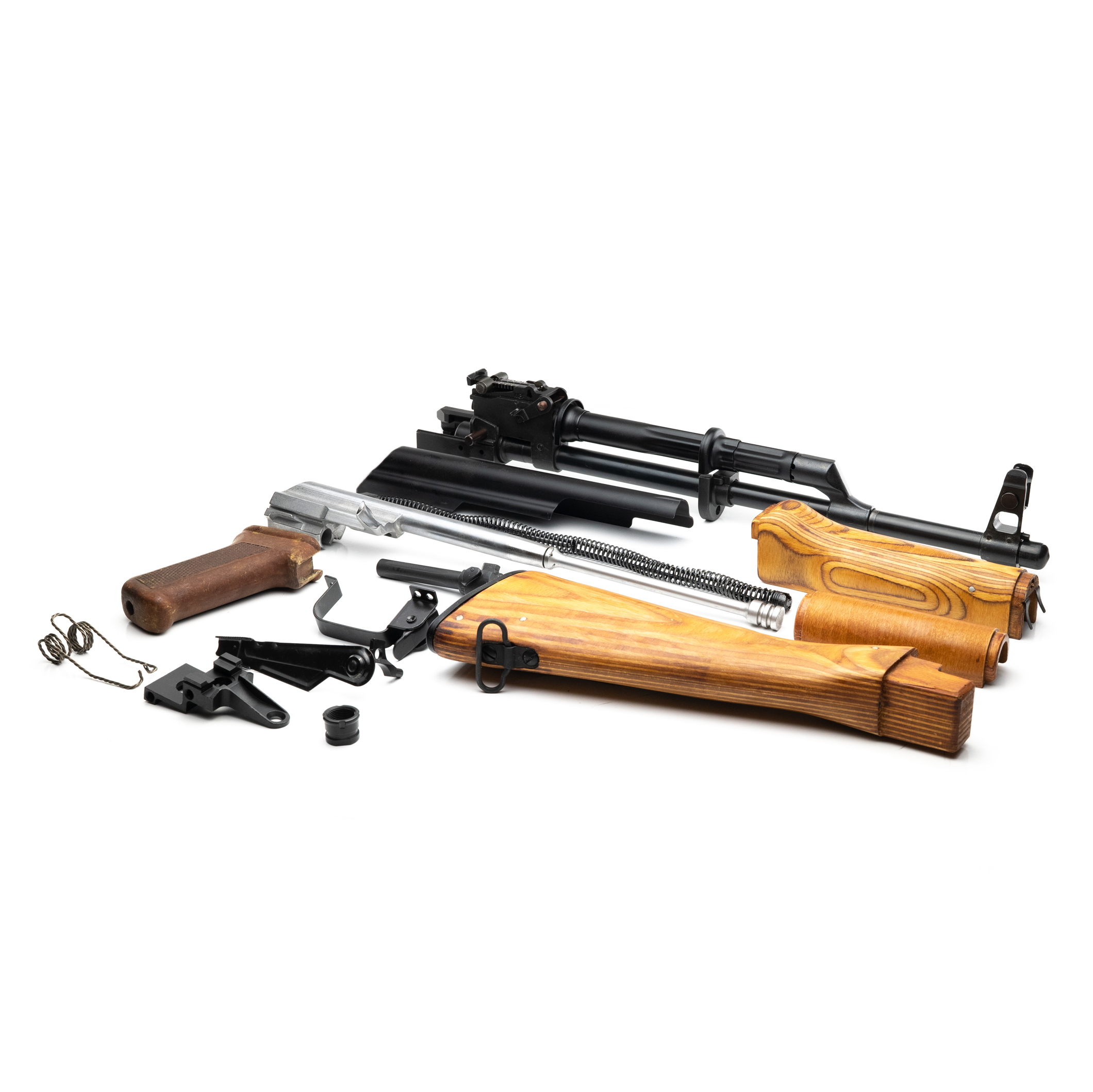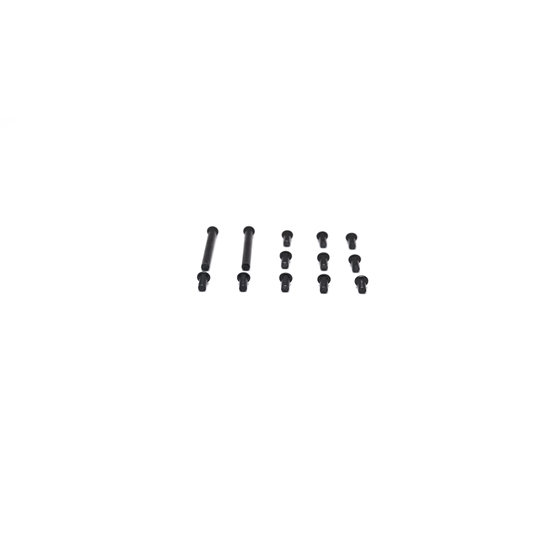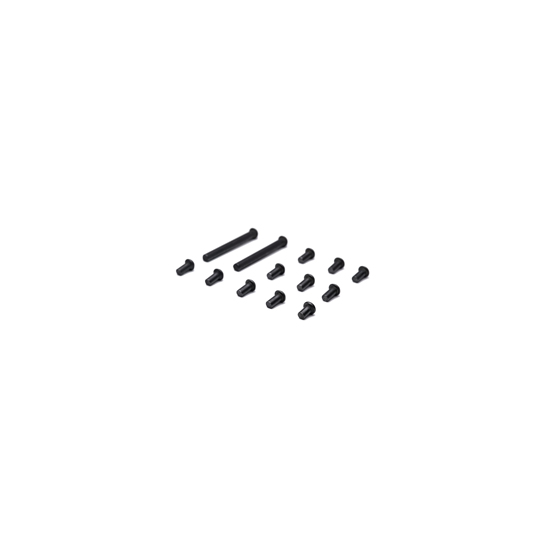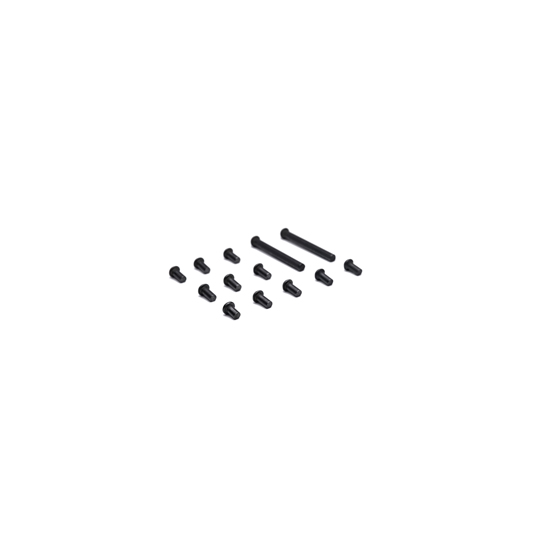 AK47 7.62×39 Parts Kit
$999.00
WBP AKM-47 parts kit in 7.62×39 comes fully headspaced on forged trunnion, 80% lower receiver sold separately. 
Finish with rivet set, trigger kit, and complete with AK47 Build Tools.  Not for sale in New York or New Jersey.
Out of stock
Note: your jurisdiction may require you to be a licensed FFL or licensed gunsmith to purchase this product.
Fully headspaced on a Polish forged trunnion, AKM 47 7.62x39 WBP parts kit,  incl. WBP classic stock set, Bakelite grip, and includes rivet set with swell neck rivets for proper installation.  AKM tool kit is recommended for complete assembly, 80% AK lower receivers available.  Gunsmithing required.

Barrel
Material | 4150V
Caliber | 7.62x39mm
Twist | 240mm
Length | 16"
Finish | Nitride
Thread | M14x1.0 LH

Trunnion
Polish Factory Forging
23mm AKM 7.62x39
Fully heat-treated
Bullet guide machined
Swell Neck Chamfer
Barrel pin guide
Front and rear holes drilled

Furniture
WBP Classic stock set
Bakelite Pistol Grip
Hardware

Trigger
Complete your build with an ALG AK trigger.

Rivets
Add our AKM Rivet Set to complete your build with the proper swell neck trunnion rivets

Tools
To complete your build riveting is necessary, our AKM Tool kit
See also: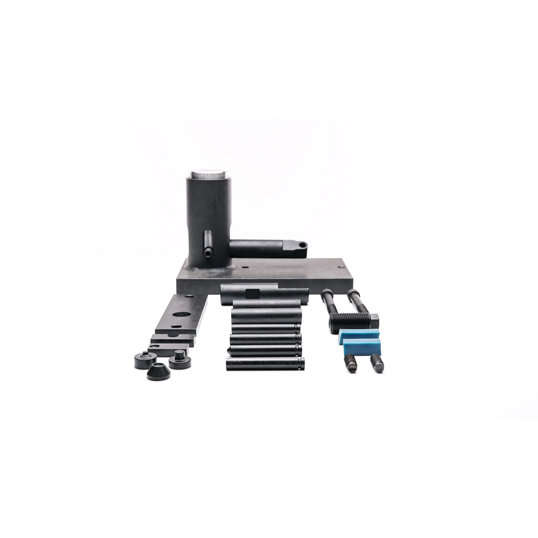 out of stock
AK47 Tool Kit
$

709.95