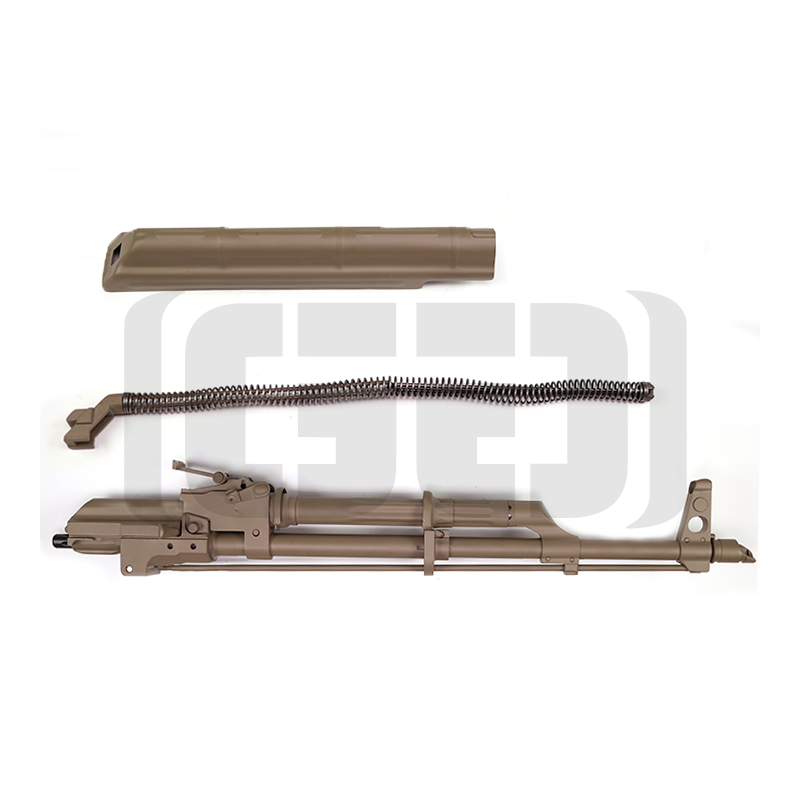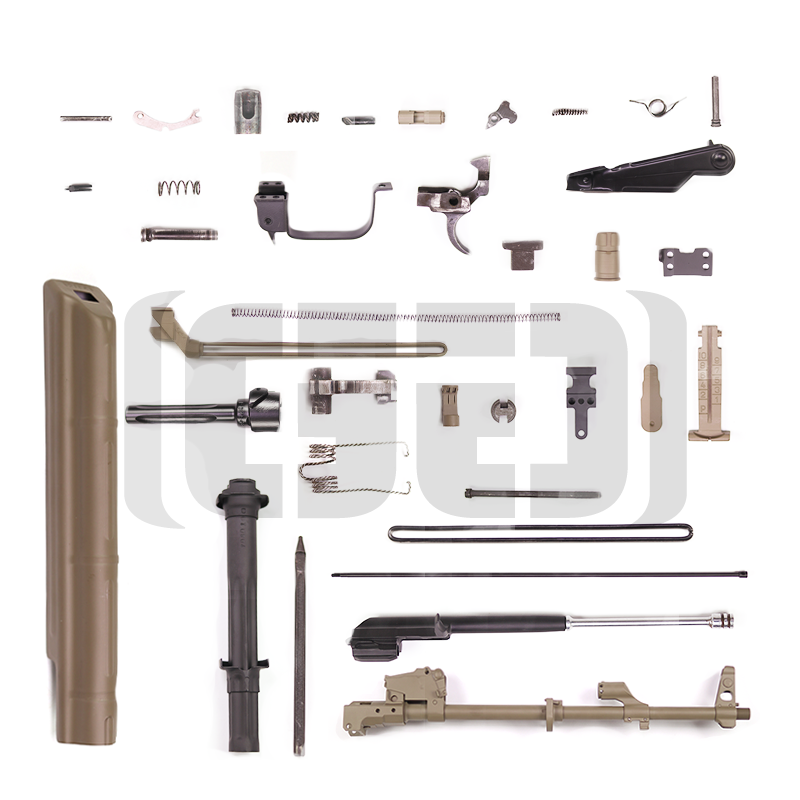 FDE AKM AK47 Complete Parts Kit with Populated Barrel
$714.00
The Ghost Guns revamped line of the AK 47 platform is here, and it's here to stay.  We've partnered with the industry experts to take the AK build and turn it into an easier build for at-home hobbyists.  It comes with everything except for the receiver,  tooling, magazine and furniture.  This kit is a Romanian Military MOD 63 AKM 47 with a new US Made 4150 Vanadium black nitrided barrel.
Out of stock
Our industry expert successfully transformed the AK 47 build and made it one of the simplest processes to date.  Without the use of a press, you can now build with ease and not spend a ton of money on the tooling needed.  Not only has the need for so much tooling gone down but with our guided videos you will be able to use them and follow along while completing your build. Bringing one of the most known and versatile rifles to your garage and collection.

Our kits are originated from the area specified and imported to the US.  Coated with cerakote in our facility and then put together for you.  To maintain the highest quality products, these kits are from military built rifles with the highest tolerance and build quality that makes the AK famous.  With every Ghost Guns AK 47 build kit we include a brand new barrel thats pre-headspaced and barrels populated so the hard parts already done for you.