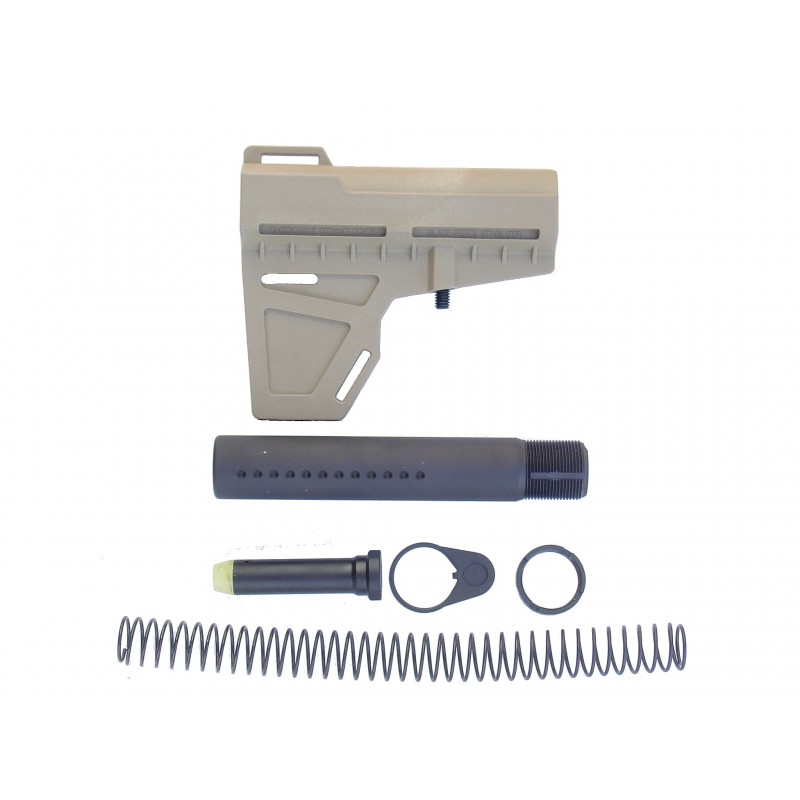 300 Blackout Pistol Blade Stock Kit in FDE
$92.00
The exclusive Ghost Guns AR15 300 Blackout Pistol Blade Stock Kit is now in Magpul FDE.  It includes all the buffer/stock components.  A compatible Mil-Spec sized pistol receiver tube along with Shockwave Technologies Blade Pistol Stabilizer in FDE. Designed for light, fast action.  The pistol stabilizer is Veteran designed and manufactured in the U.S.A.
Out of stock
The Blade is ATF Approved to use with a pistol build.  We believe it is the best product on the market to stabilize your pistol while firing.  It is quick and easy to install and only weighs 5 ounces.  The best available stock for your 300 Blackout Pistol build.

To make you lower completely finished, you can add this with our upgraded AR15 Rifle Lower Parts Kit for everything you need to finish your lower build!

Or check out our Complete 300 Blackout Pistol Build Kits (.300 Blackout) for all of the components you need to complete your first pistol build.