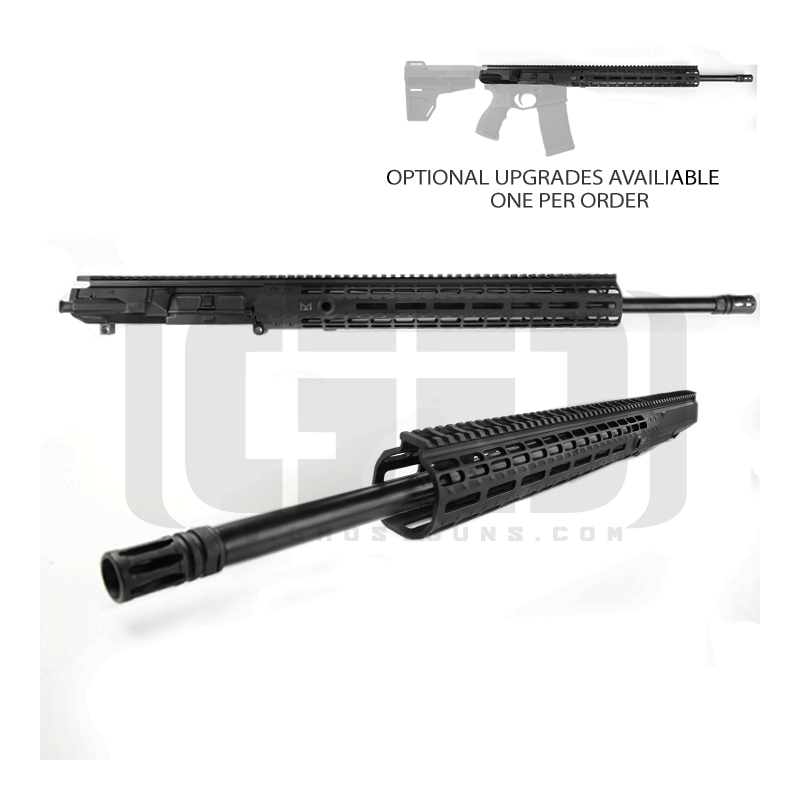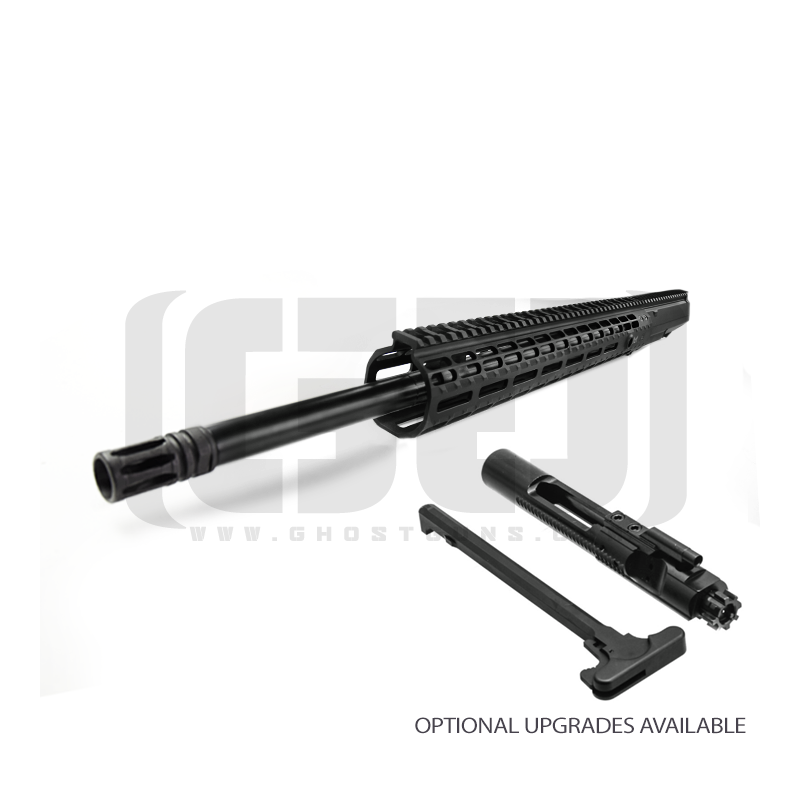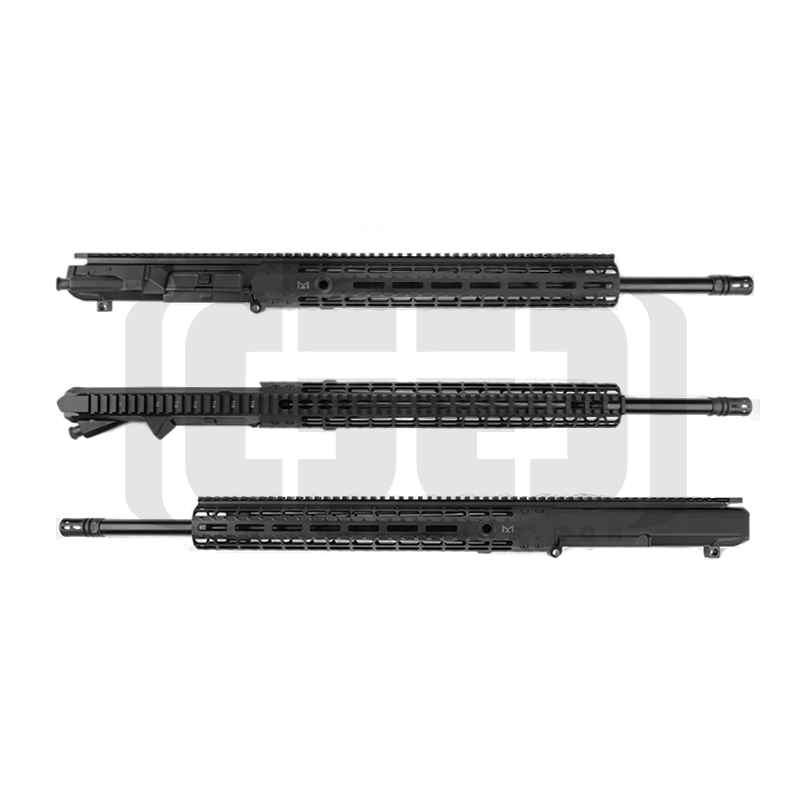 Complete 20″ Black AR10 DPMS 308 Upper Receiver Build
$580.00
The Ghost Guns 20″ Long Range Complete Black 308 Upper receiver features a custom built integrated upper receiver and M-Lok hand guard system. This extremely rigid design allows for the strongest handguard mounting platform that can accommodate a multitude of attachments.  Use the drop down to add the complete bolt carrier group and extended charging handle for everything needed. 
Out of stock
Because of our dedication to high quality builds, we start with a solid base by making sure our upper receiver is precision CNC-machined from solid block of aerospace billet aluminum. This top-tier 308 upper receiver is then combined with our free float hand guard and performance bolt carrier group and matched with a match grade barrel to give you the long range accuracy desired from a .308 long range sniper rifle build.


Superior Recoil Management With Minimal Dust Signature
Designed for tactical applications that require minimal dust signature. A massive symmetrical blast baffle, combined with three compensated front baffles, redirect gas to the sides and upward delivering unparalleled recoil reduction while also minimizing muzzle rise and ground disturbance. High tolerance class-3 threads machined in same operation as bore aperture ensures perfect concentricity; this combined with a progressively decreasing baffle thickness minimizes bullet flight disturbance resulting in less yaw, higher BC, and improved accuracy. Precision CNC machined. Wrench flats for easy installation and removal.
Specifications and Features
Barrel:


20" length


1x10 twist


4150 Chrome Moly Vanadium Steel


QPQ Treated