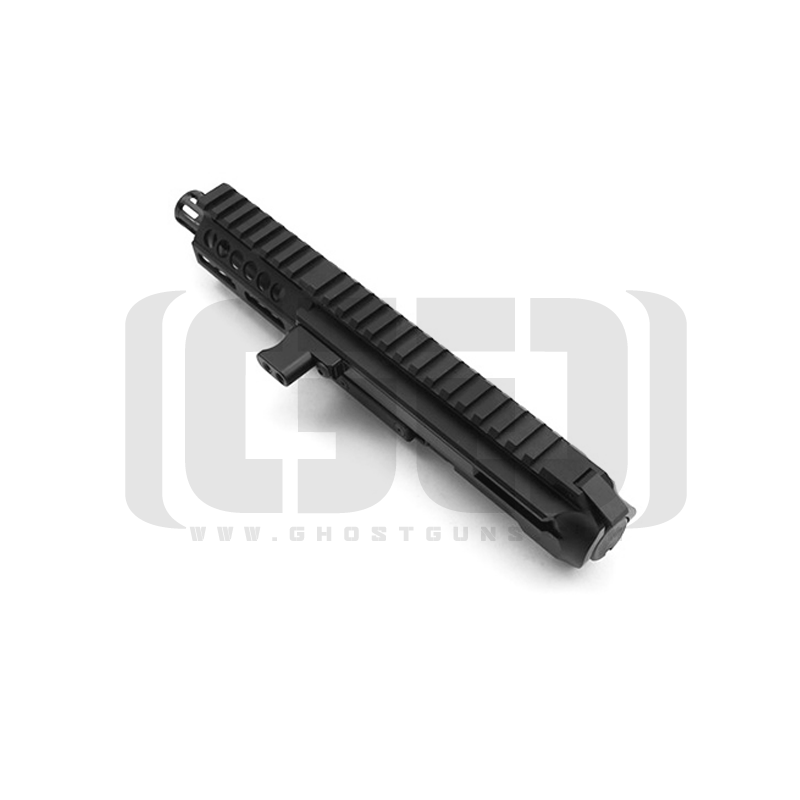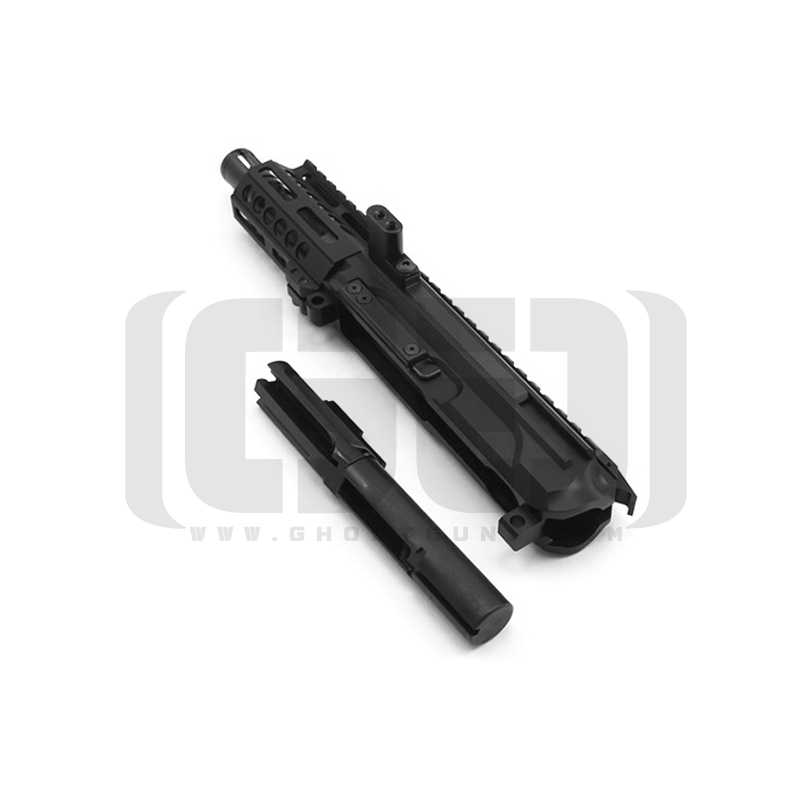 AR10MM Side Charging 10MM Complete Upper Receiver
$579.99
The side charging Ghost Guns Pistol AR10 Complete Upper Receiver in 10MM.  This complete side charging 10MM cal pistol upper matches perfectly to our AR10 80% Percent Lower Receiver. It comes with the upper portion of your 10MM dedicated pistol build including the Bolt Carrier Group, side charging handle, and A2 Birdcage Flash Suppressor.
Out of stock
Barrel Choices:



4" 10MM barrel


8" 10MM barrel


16" 10MM barrel


Bolt Carrier Group:  40S&W Bolt Carrier Group USA made with 8620 steel with a magnesium phosphate finish.  Ramped carrier to work with all standard hammers.  Cut for use with Glock and Colt style builds, ours is a Glock style build.
Hand guards:  3.5" MLOK custom machined from 6061 aluminum.  Hard coat anodized black and ready for any of your MLOK attachments.
Side Charging Handle for easier time racking and a more aggressive and meaner look.
In order to build a complete rifle, pair this complete upper with our AR40 40S&W 80 Percent Lower Receiver, our AR40 40S&W Lower Parts Kit and our Buttstock Assembly.  With all four pieces, you will have everything you need for a complete build!
**AR Pistol builds are known to having feeding/chambering issues.  This is due to the buffer/spring combination people are using in their buttstock assembly.  We have tested our buttstock assembly to ensure our buffer weight/spring tension works with our uppers and are confident in our builds.  As always, if you have any questions or issues, email us at
[email protected]
and we'll help right away!