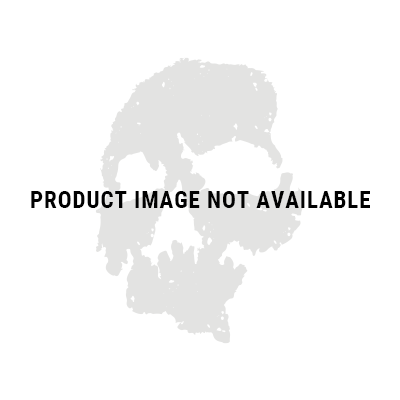 Olive Drab Green (ODG) AR45/10mm .45ACP 80% Percent Lower Receiver
$169.99
Our Glock AR45/10mm 80% Percent Dedicated Lower Receiver will accept any .45 ACP or 10mm upper receiver and it just got even better.  It now features a professionally applied cerakote in Olive drab Green (ODG).  Get the ODG complete upper or mix and match to make it a one-of-a-kind.
Out of stock
Other Specifications and Features:

Weight: 16 oz before finishing
Machined from 7075-T6 aircraft grade billet aluminum
Pre-Tumbled in ceramic media for coating
Machined magazine well with beveled feed lip
Compatible with 45 and 60 degree short throw fire control selectors such as the BAD_ASS ST 45 Lever
Take down pin spring and detent hole is threaded for a 4-40 set screw for easy capturing (hardware included)
Upper tension screw behind grip screw (threaded hole with hardware included) to adjust any "slop" out of vertical fit between upper and lower
Ambidextrous trigger finger rests with grooves (above and below mag release / mag catch)
Threaded bolt catch pin (Threaded hole and hardware)
Integrated large opening "winter" trigger guard
Proprietary magazine catch assembly and ejector is included and installed at the factory

Frequently Asked Questions

QUESTION: Do I need to adjust my ejector?

ANSWER: Yes, before firing your new pistol caliber lower we suggest you adjust your ejector. Loosen the two screws holding the ejector in to where it becomes a semi-tight friction fit. Ensure the ejector is seated all the way to the rear and all the way down in the pocket. Close your upper onto the lower with the bolt all the way forward. SLOWLY cycle the bolt in and out about 1/4 of the way back a few times then let the bolt close all the way and tighten the ejector screws. They are cupped to get a good grab on the SS ejector, so only hand tight or you risk the chance of bending the ejector over. Any slight rubbing at this point will wear in the ejector after a few magazines are cycled through the gun. If you see excessive rubbing you can also file down the top corner on the left side of the ejector (shooters left). At this point you should remove one screw at a time without disturbing the ejector location and add locktite to the screws and tighten them back down. This will ensure the screws will not back out over time.

QUESTION: What jigs can I use to complete this 80% lower?

ANSWER: Because of our mag well design, any jig that attaches to the REAR of the mag well will work for completing this lower. Other jigs can be modified to fit around our mag well and will also work.

QUESTION: What type of magazines will fit in this lower?

ANSWER: The lower was designed to fit and drop free factory Glock large frame pistol magazines. Although it accepts and shoots other aftermarket magazines some slight modification may be needed to get them to drop free from this lower because of the varying width measurement we have seen when checking these magazines to Glock factory specifications.

QUESTION: Do you offer a reliable last round / empty magazine bolt hold open (LRBHO) System for this lower?

ANSWER: YES — After watching several companies try and fail to incorporate a RELIABLE last round bolt hold open (LRBHO) system into their lower receivers we decided to take a different approach and will be incorporating our LRBHO technology (PATENT PENDING) in our matching upper receivers. After rigorous testing and hundreds of hours of research and development, we feel that this is the best option for LRBHO on a Glock magazine AR style firearm.

QUESTION: What bolt carrier group will work with a Glock magazine fed AR-45?

ANSWER: You will need an AR9, AR40 or AR45 Bolt Carrier Group that has relief cuts to clear the Glock style magazines. Our Standard Complete Uppers optionally come with compatible Bolt Carrier Groups

QUESTION: What LPK will work with this lower?

ANSWER: Although we sell a specific LPK with just the parts needed to build the pistol lower receiver , any standard AR-15 LPK will work. You will not need the magazine catch assembly, bolt catch roll pin, or trigger guard that are normally included with standard LPKs.

QUESTION: What weight buffer do I need for my pistol build AR.

ANSWER (45.CAL): It is advised that you use a 10 oz or heavier buffer. Lighter buffers aren't safe to use in a blowback system with larger calibers such as the .45ACP and 10mm, and they may not feed some types of ammunition reliably without the added weight.

ANSWER (9MM, .40CAL): Although it's not technically required, it is advised that you either use a 9mm buffer (longer and heavier than carbine) or a spacer in your buffer tube before you place your spring in. The reason for this is to limit the BCG travel to the rear so it doesn't come back forward and smash the bolt catch hard enough to break it. The 9mm BCG is shorter than a standard BCG. You can use a standard carbine buffer with a spacer.