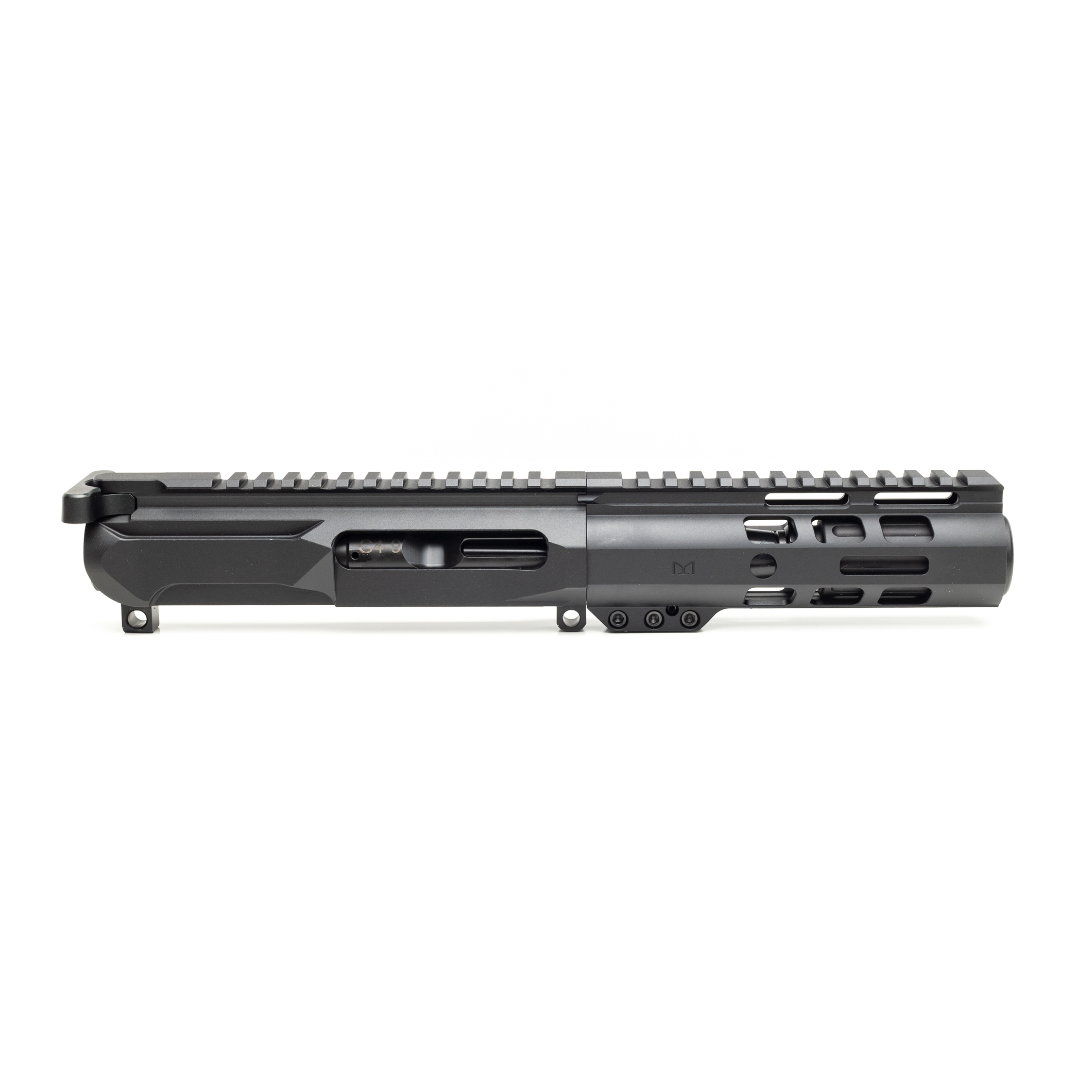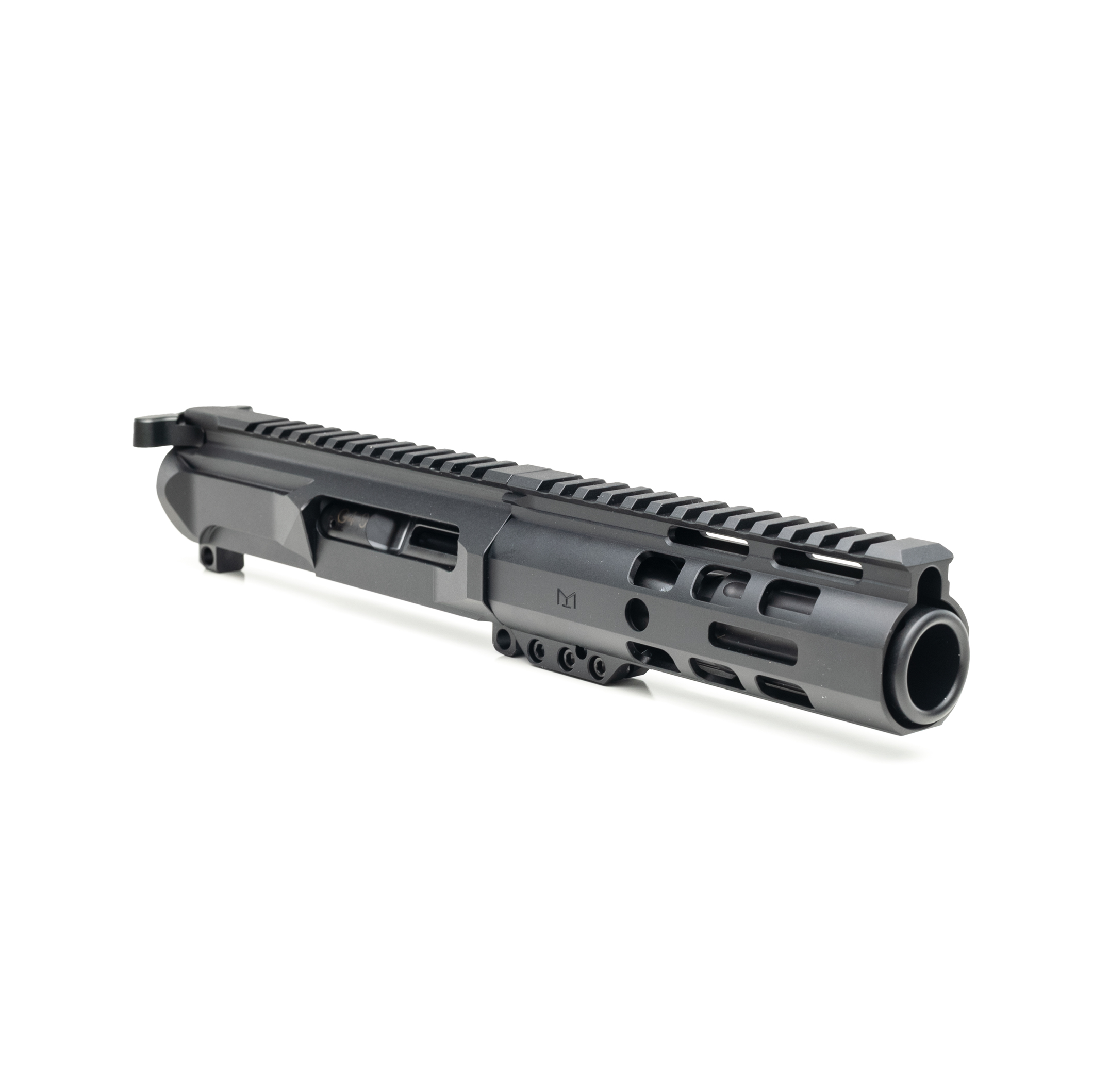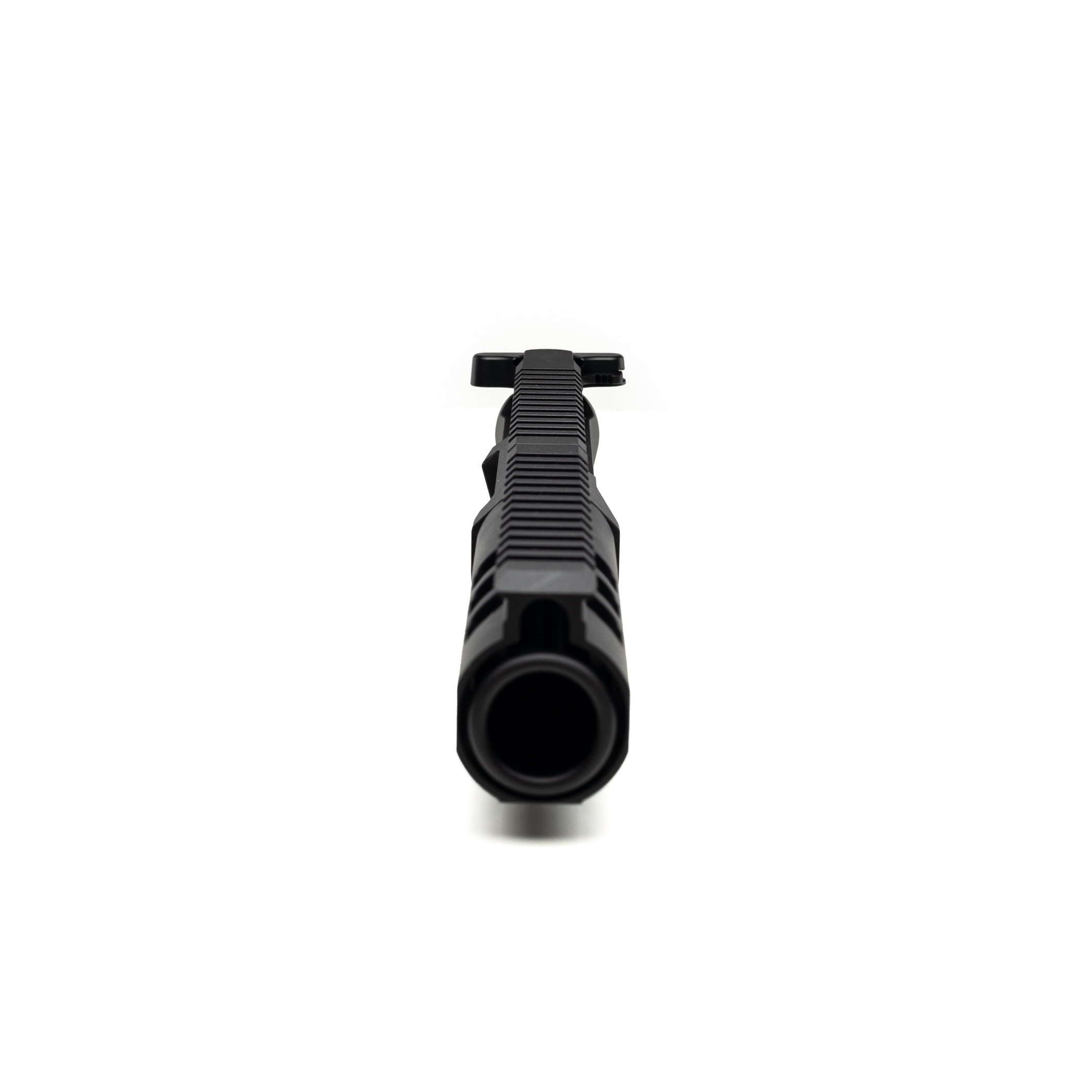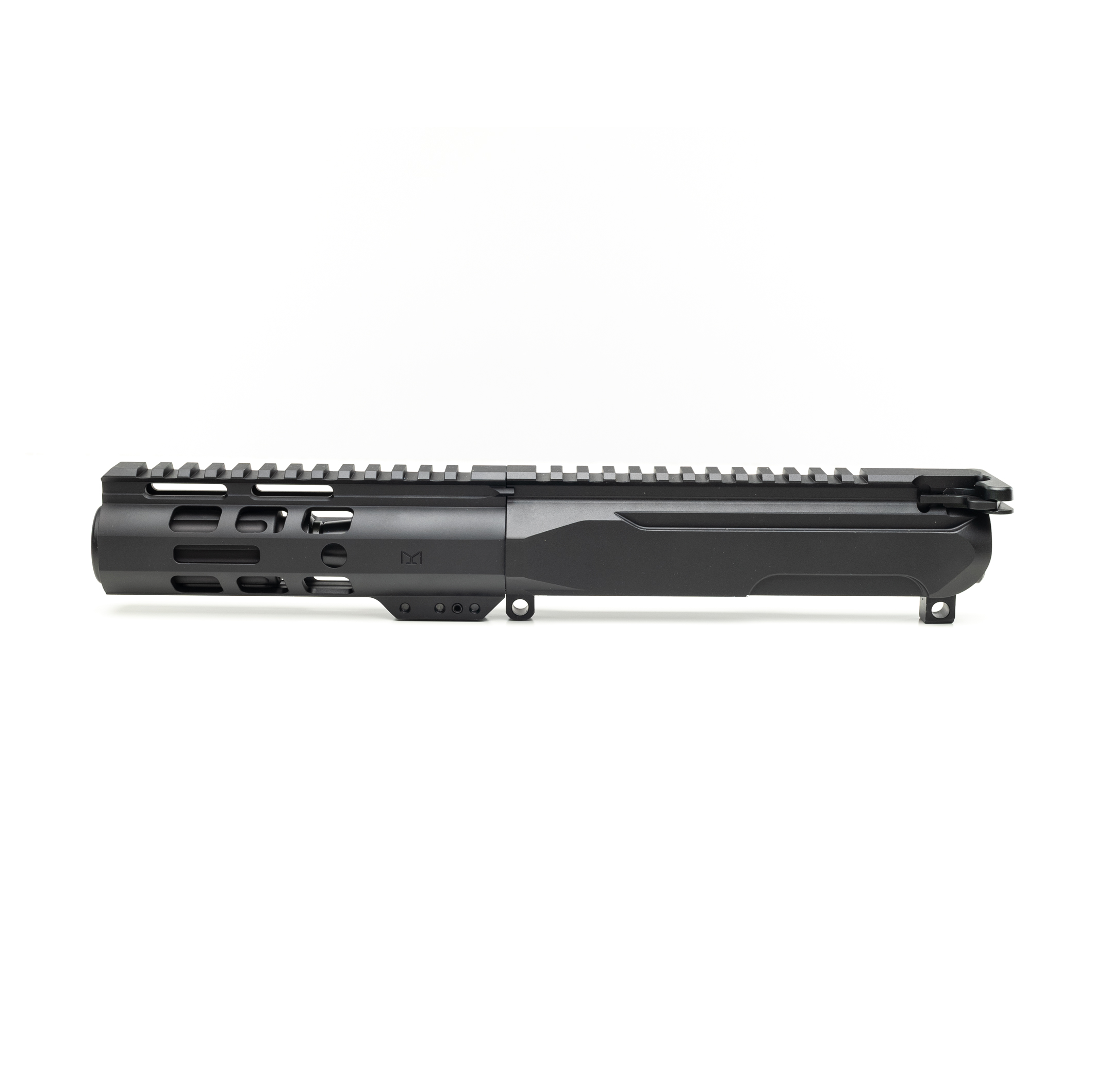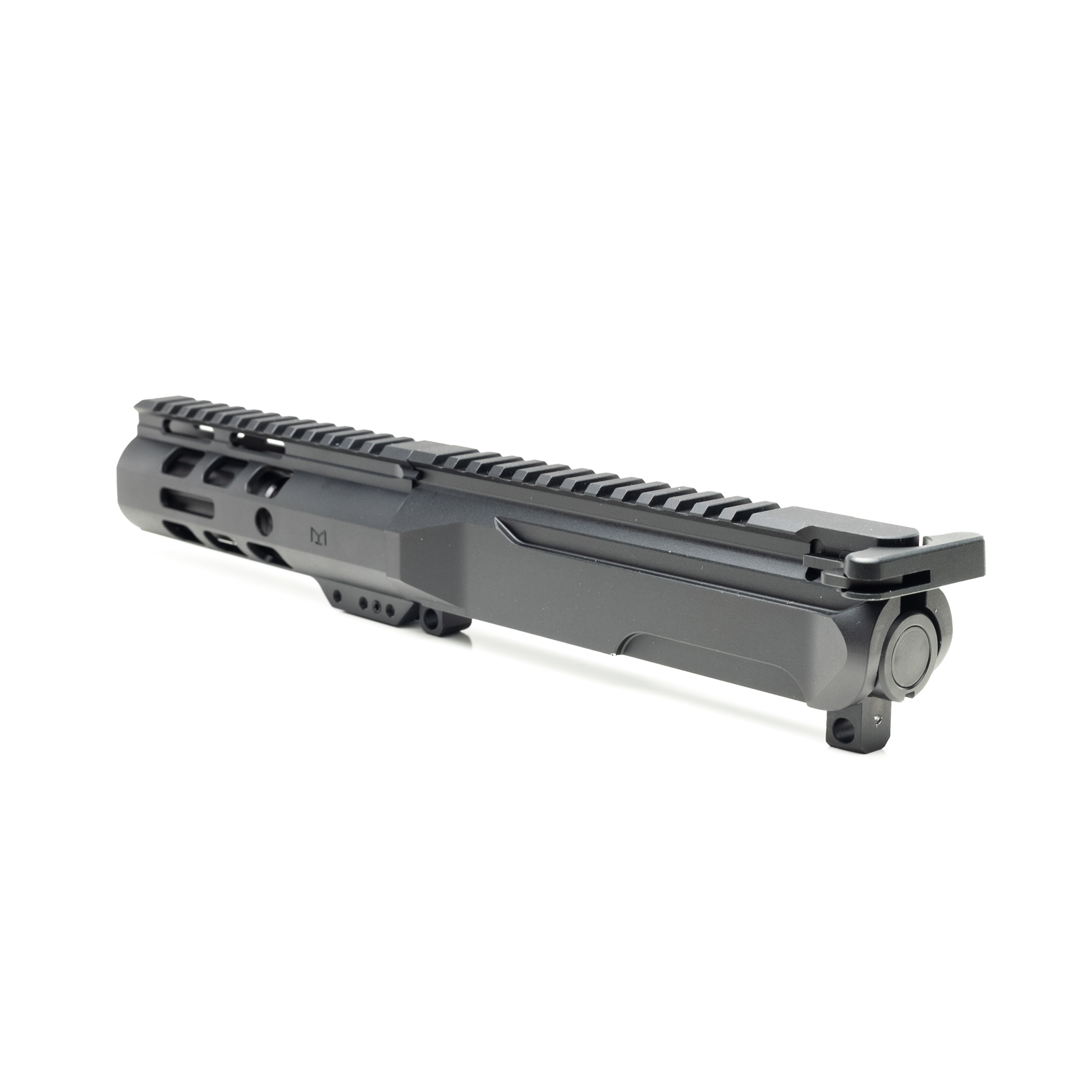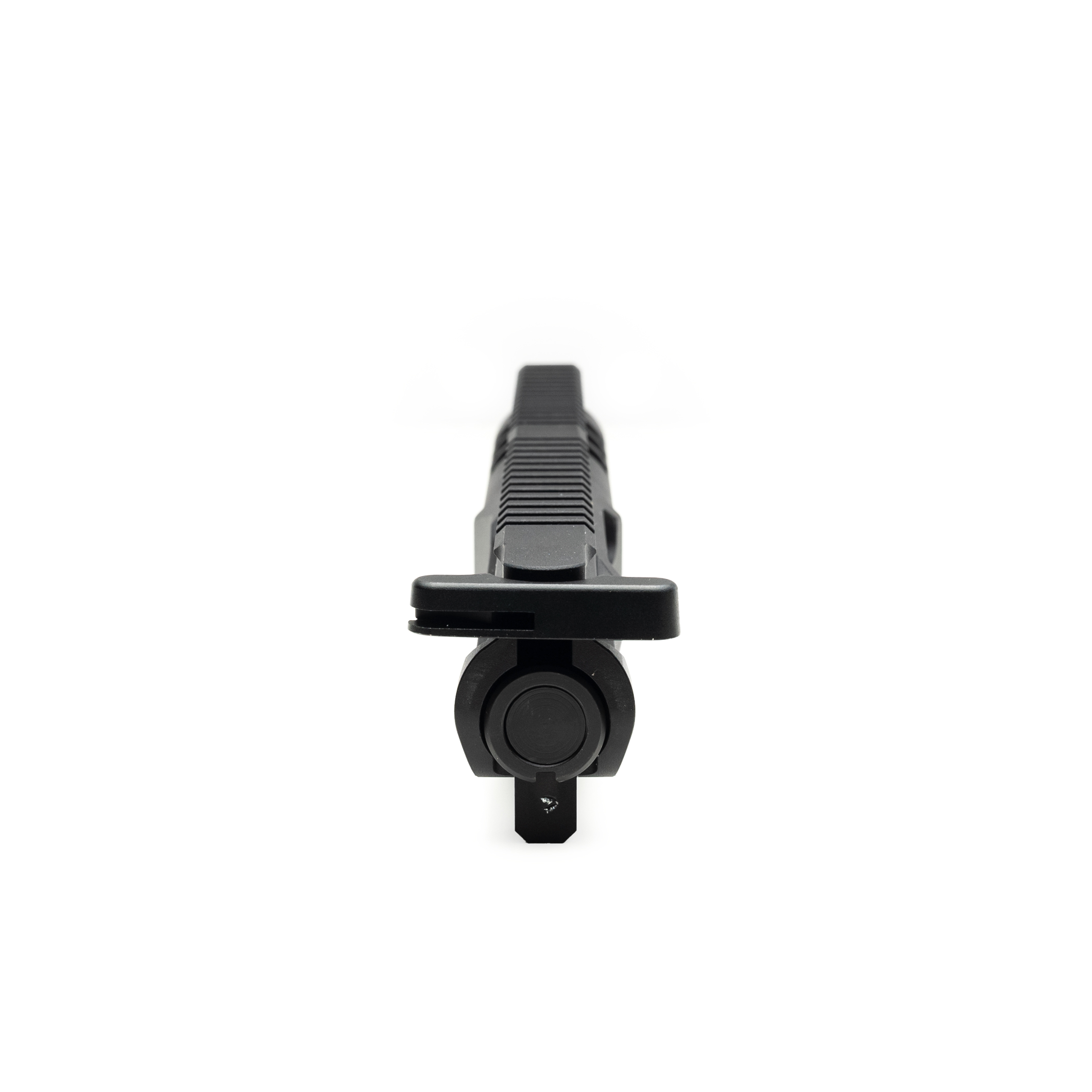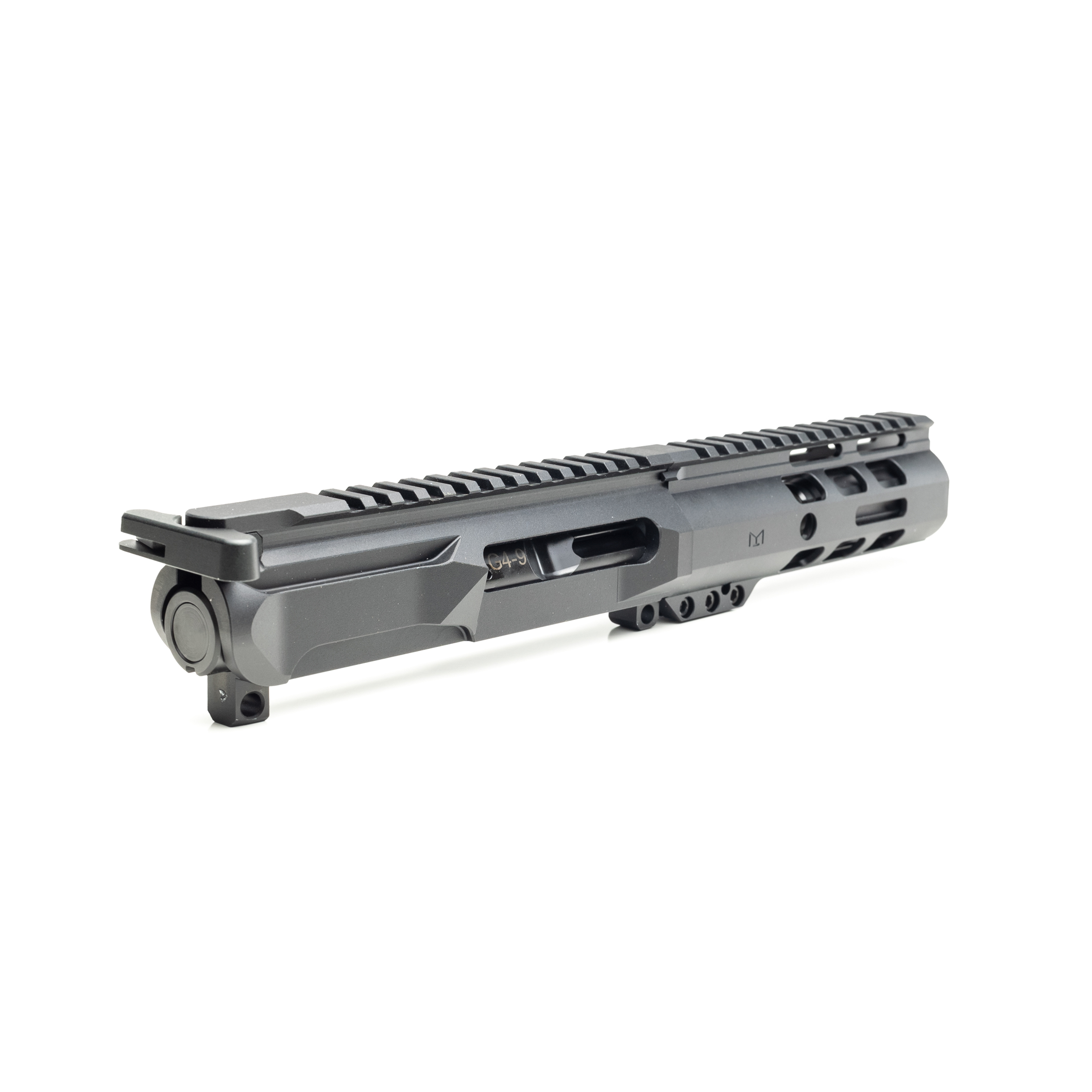 9mm 6″ Lightweight M-Lok Railed Upper – With BCG & CH
$459.00
*Not for sale to residents of the states of New York or New Jersey.
FEATURES
Barrel: 4″ chrome moly vanadium steel barrel. Chambered in 9mm (9×19), with a 1/10 twist rate. The barrel is nitride treated for durability and finished off with a 6″ Lightweight M-Lok Rail, and a Fluted Flash Can muzzle device.
Upper: Newly designed 6061 Billet T6 Aluminum slick side upper is hard coat anodized black for durability. These upper receivers are made for us right here in the USA.
Bolt Carrier Group: Gen 4 Hybrid 9mm BCG. Nitride treated 8620 steel bolt, with an enhanced firing pin and external 5.56 style extractor. The bolt carrier group is compatible with most aftermarket fire control groups.
Flash Can: Palmetto State Armory's new fluted flash can. This is a solid 6061 aluminum device that is designed to direct muzzle gases and the muzzle flash forward. Threaded 1/2-36 for 9mm. Black military-style hard anodizing. THIS DEVICE IS NOT DESIGNED TO REDUCE RECOIL, MUZZLE RISE, OR FLASH SIGNATURE. This device is designed to direct gasses and noise forward away from the shooter and enhance the weapon's appearance.
Out of stock
Note: your jurisdiction may require you to be a licensed FFL or licensed gunsmith to purchase this product.
DETAILS
Barrel Length: 4"
Barrel Profile: Heavy
Barrel Steel: Chrome Moly Vanadium
Barrel Finish: Nitride
Chrome Lining: No
Muzzle Thread: 1/2-36
Chamber: 9mm (9x19)
Twist Rate: 1 in 10"
Barrel Extension: 9mm, Blowback
Muzzle Device: Fluted Flash Can
Receiver Material: 6061 Billet T6 Aluminum
Receiver Type: Slick Side
Handguard Type: 6" Lightweight M-Lok Rail
Bolt Included: Yes
Bolt Steel: 8620, Nitride / Heat Treated