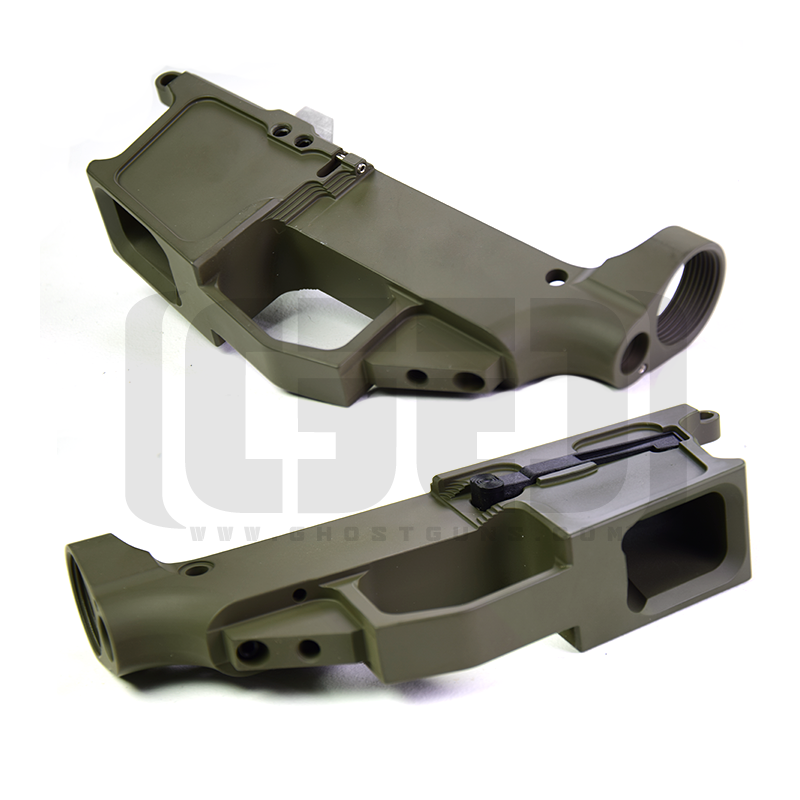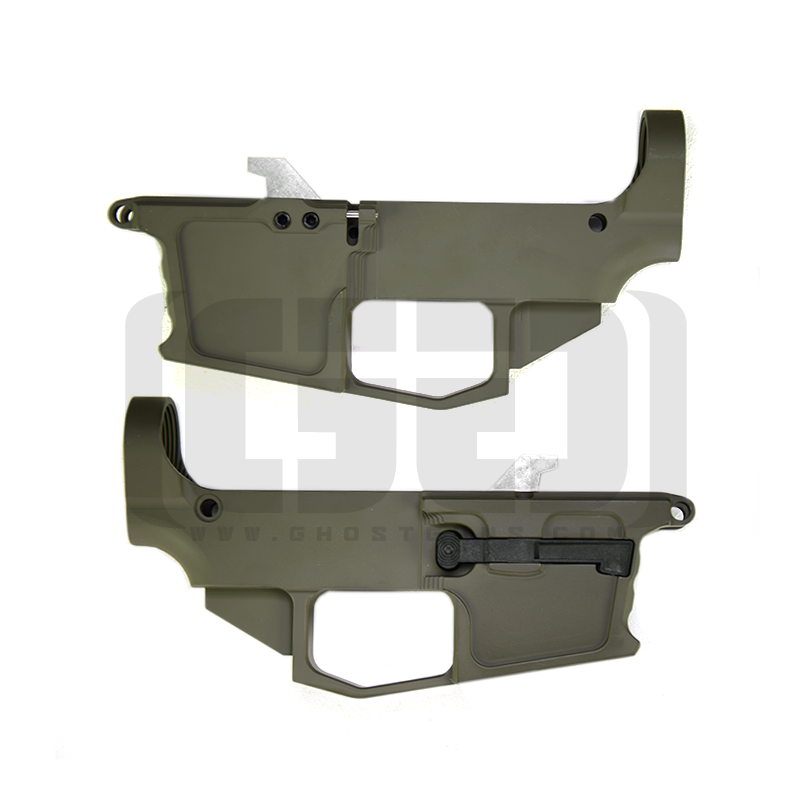 ODG AR9/AR40 9mm/40S&W 80% Percent Lower Receiver
$169.99
Our Glock AR9 9mm 80% Percent Dedicated Lower Receiver will accept any 9mm, .40 S&W, and .357 SIG upper receiver and it just got even better.  It now features a professionally applied cerakote in Olive Drab Green.  Get the OD Green complete upper or mix and match to make it a one-of-a-kind.
Out of stock
The New AR9 9mm 80% Percent Dedicated Lower Receiver - is the most reliable 9mm AR 80% build and only requires the milling of the rest of the fire control group chamber and the three trigger assembly holes. Using the same AR15 jig and the rest of our AR9 9MM build parts you can build your own Pistol (or SBR w/ tax stamp) 9mm weapons system.

Caliber Build Options
Our 80% AR9 lower receiver can be built to accept Glock 9mm magazines.

Technical Specifications
T6061, Precision Milled Magazine Well

Cerakote Olive Drab Green

Milling already completed on the following: 
Pistol Grip threading
Bolt Catch plunger hole
Take down detent hole (both)
Buffer retainer hole
Buttstock threading
Magazine catch spring and catch button
Safety selector detent hole

All of our 80% lower receiver models are considered "non-firearms" by the ATF and can be legally completed without a firearms background check to 100% per the Gun Control Act of 1968 (GCA). 18.U.S.C 921(a)(3).