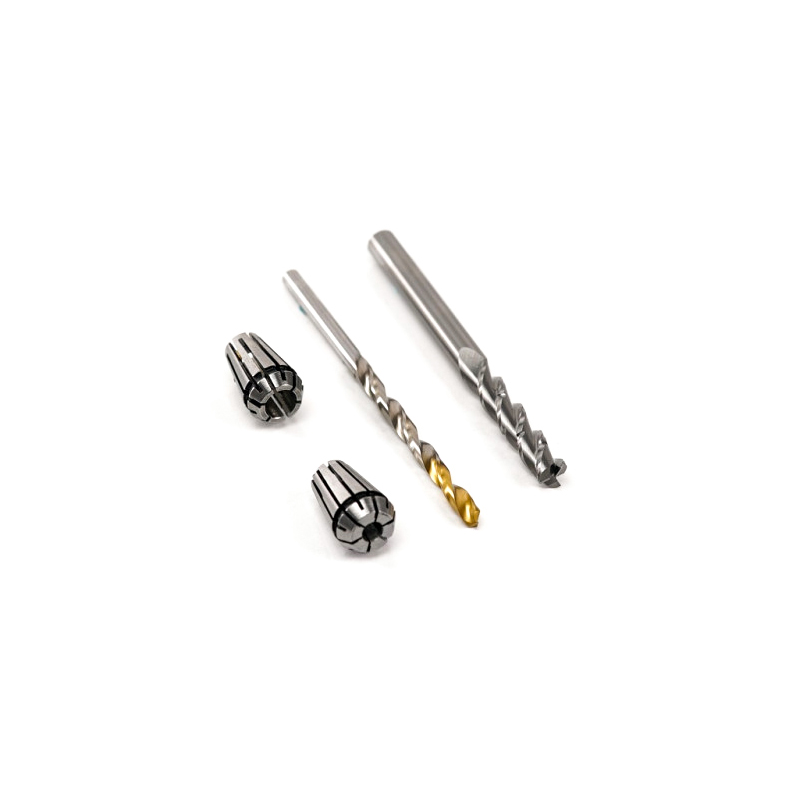 Ghost Gunner Tooling Only for AR15 and AR308
$55.99
This includes only the tooling and the collets necessary for use in the Ghost Gunner 2 CNC Machine.  Tooling is for use with the AR15 and/or AR308 jigs.  You can also purchase it at a discount on the specific jig page.  The tooling includes one 1/4″ custom carbide end mill, one 5/32″ HSS drill bit, one 1/4″ collet, and one 4mm collet.
*Please allow up to 1 week for delivery.
In stock (can be backordered)
Note: your jurisdiction may require you to be a licensed FFL or licensed gunsmith to purchase this product.
Ships to your doorstep
100% legal in free states
Secure payment processing