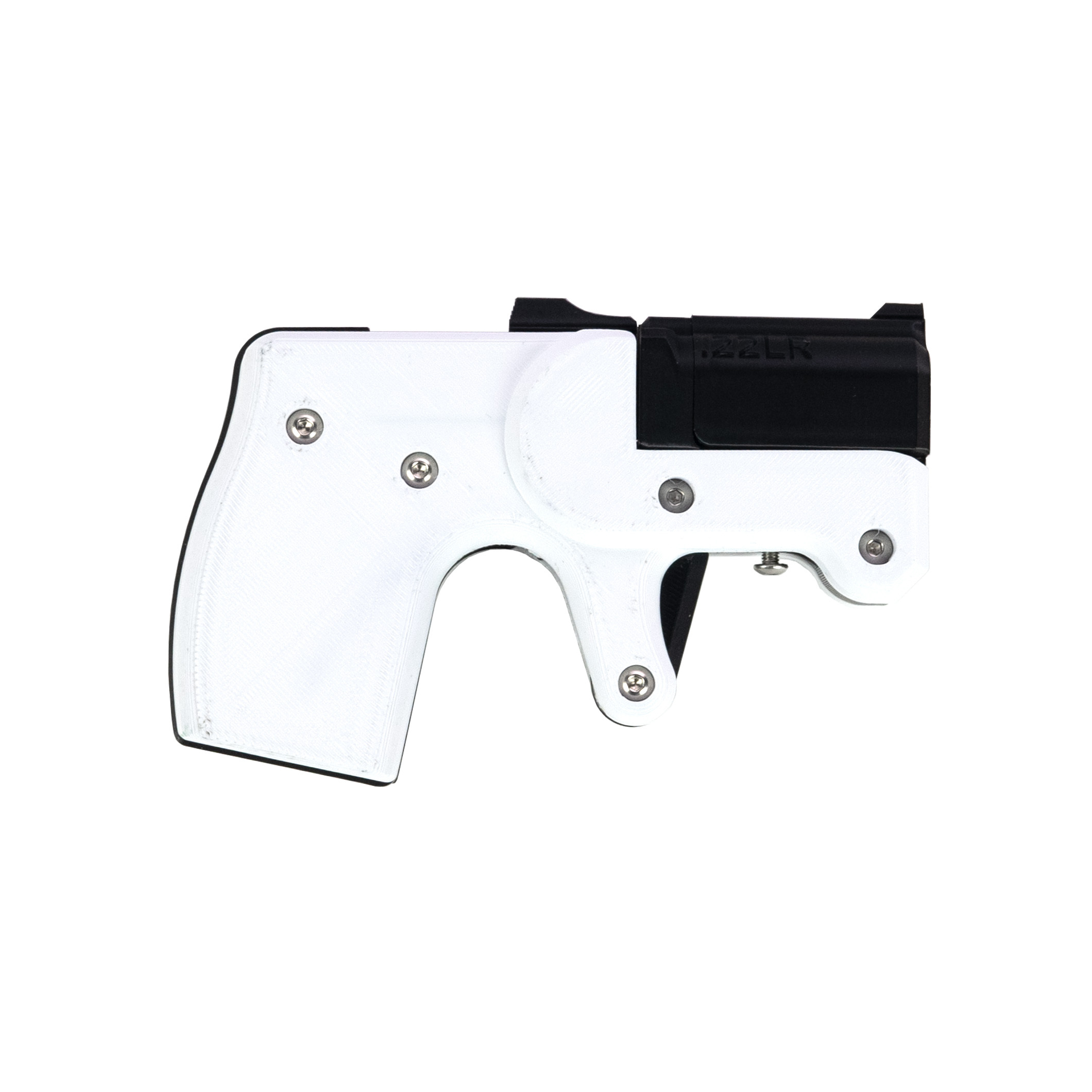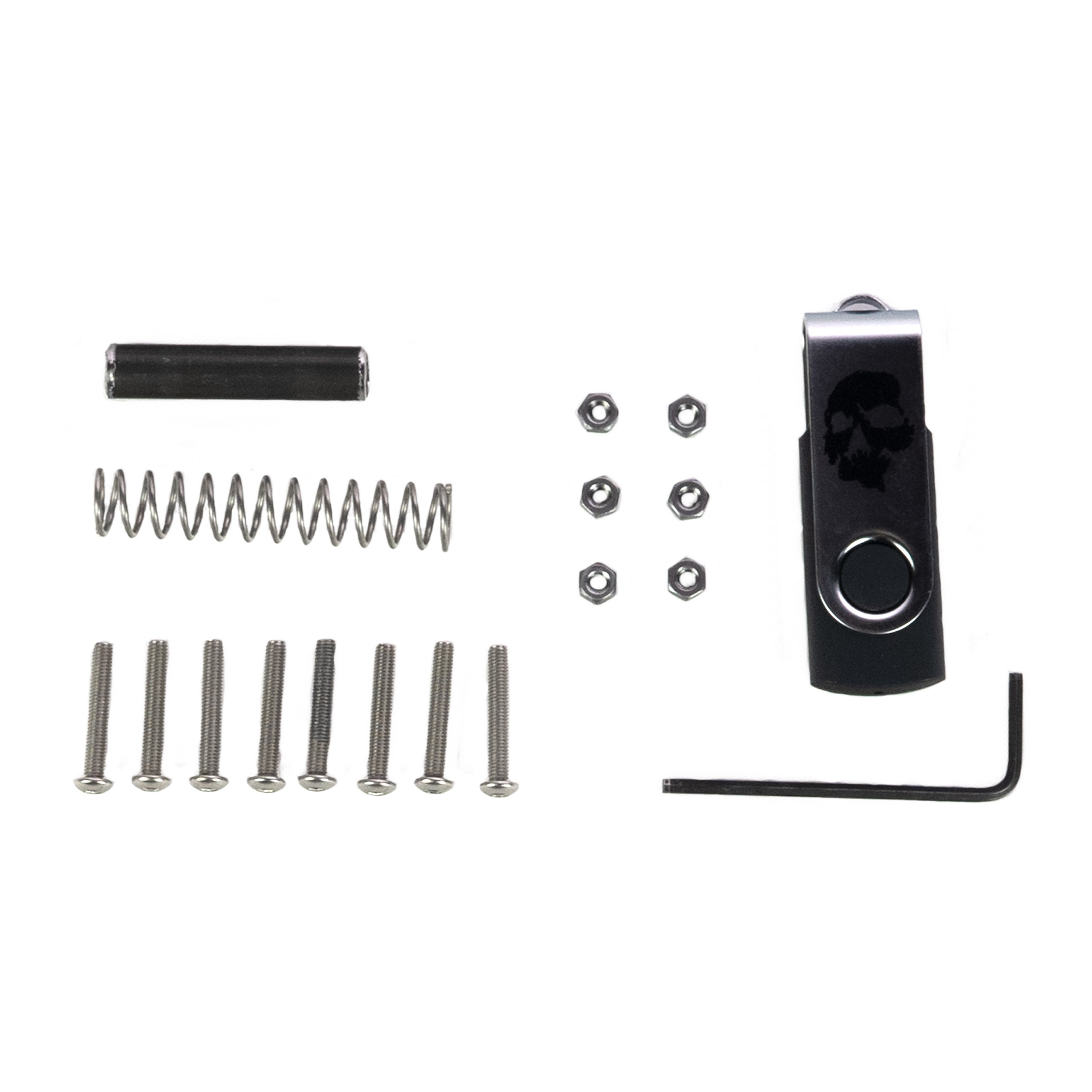 Harlot Parts Kit w/Files
$29.99
Harlot Parts Kit w/3D printable files on USB drive, barrel, spring, bolts, hex key and nuts. Caliber is .22LR.
*Plastic parts must be 3D printed.
Does not ship to NJ, WA, or internationally. 
In stock (can be backordered)
Note: your jurisdiction may require you to be a licensed FFL or licensed gunsmith to purchase this product.
What's included in the Harlot Parts Kit
USB with Files *REQUIRES 3D PRINTING*

Barrel - .22LR (pre-drilled chamber) .305" Outer Diameter (OD), 6 groove, 1/16 twist, 37mm in length.
8 X M3x20mm button head screws
6 X M3 nuts
1 X 10mm OD x 1mm wire x 50mm Spring
1 X M3 Hex Key
Important Note about Harlot Parts Kit:
  Under the 1988 Undetectable Firearms Act, this build requires 3.7oz of stainless steel (
not included
) to be placed into the printed spacer before assembly is completed.
Looking for more parts? Check out what else
Ghost Guns has in stock
.