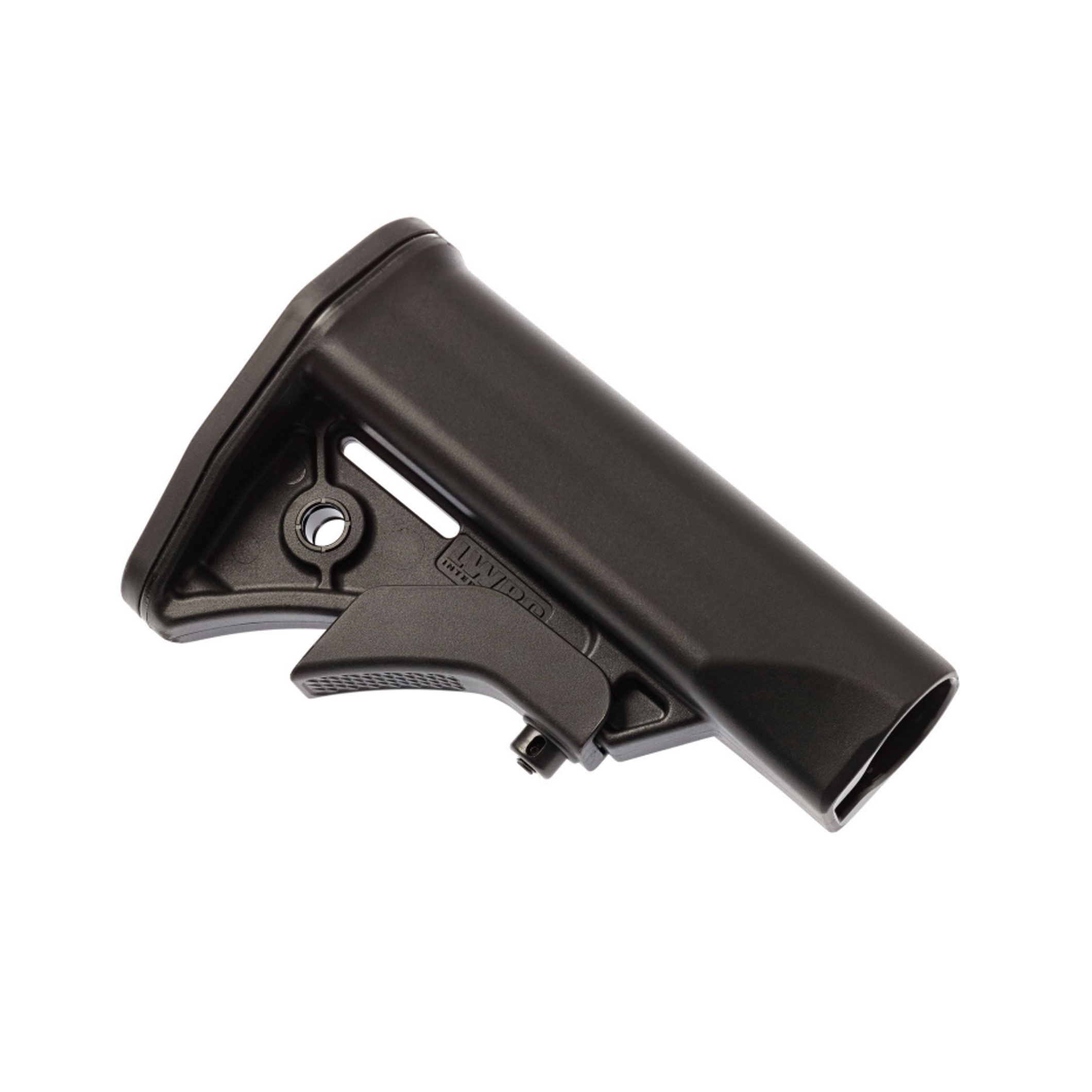 LWRC Compact Adjustable Stock – BLACK | AR-15
The LWRC International Compact Stock is a drop-in replacement for AR15/M16 carbines with mil-spec diameter buffer tubes. It is a lightweight, no-nonsense stock that features integral sling attachment points, one-handed adjustment, and an excellent cheekweld.
The LWRCI Compact stock weighs in at only 7.9 oz.
In stock
Note: your jurisdiction may require you to be a licensed FFL or licensed gunsmith to purchase this product.
Ships to your doorstep
100% legal in free states
Secure payment processing