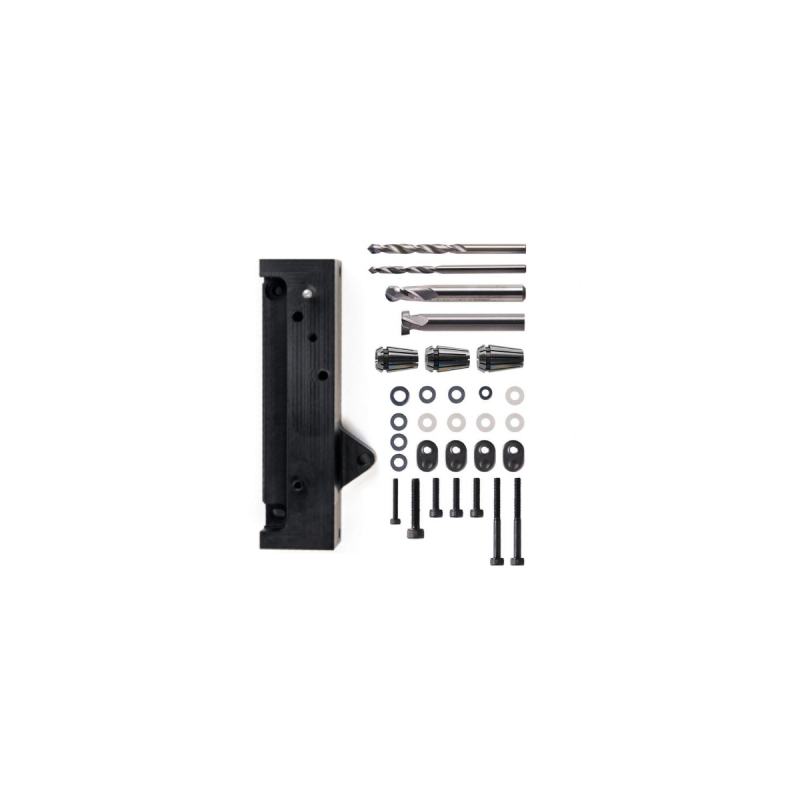 Ghost Gunner M1911 Starter Kit
$245.00
Includes everything you need to get started milling an aluminum 1911 frame in the Ghost Gunner 2 or Ghost Gunner 3 CNC mill.
Due to high demand please allow 8-12 weeks for delivery.

Available on backorder
Note: your jurisdiction may require you to be a licensed FFL or licensed gunsmith to purchase this product.
Precision machined Delrin fixture for completing Stealth Arms aluminum M1911 80% government and commander frames with either un-ramped or ramped barrel seats, including those which feature tactical rails. Comes with 1/4 in slotting end mill, 1/4 in ball end mill, #34 drill, custom carbide 5/32 in drill, 2.5mm allen, 4mm allen, 1/8 in collet, 1/4 in collet, 4 mm collet, 3 M4x16 bolts, 2 M4x20 bolts, 1 M3x20 bolt, 1 M5x25 bolt, 5 M4 washers, 5 M4 nylon washers, 1 M5 washer, 1 M3 washer, and 4 t-slot nuts.

Compatible with all v2 spindle Ghost Gunner CNC mills.

*For use with aluminum frames only.

* Note: we do not currently ship lowers or jigs to residents of and persons in New Jersey or to persons or locations outside the United States