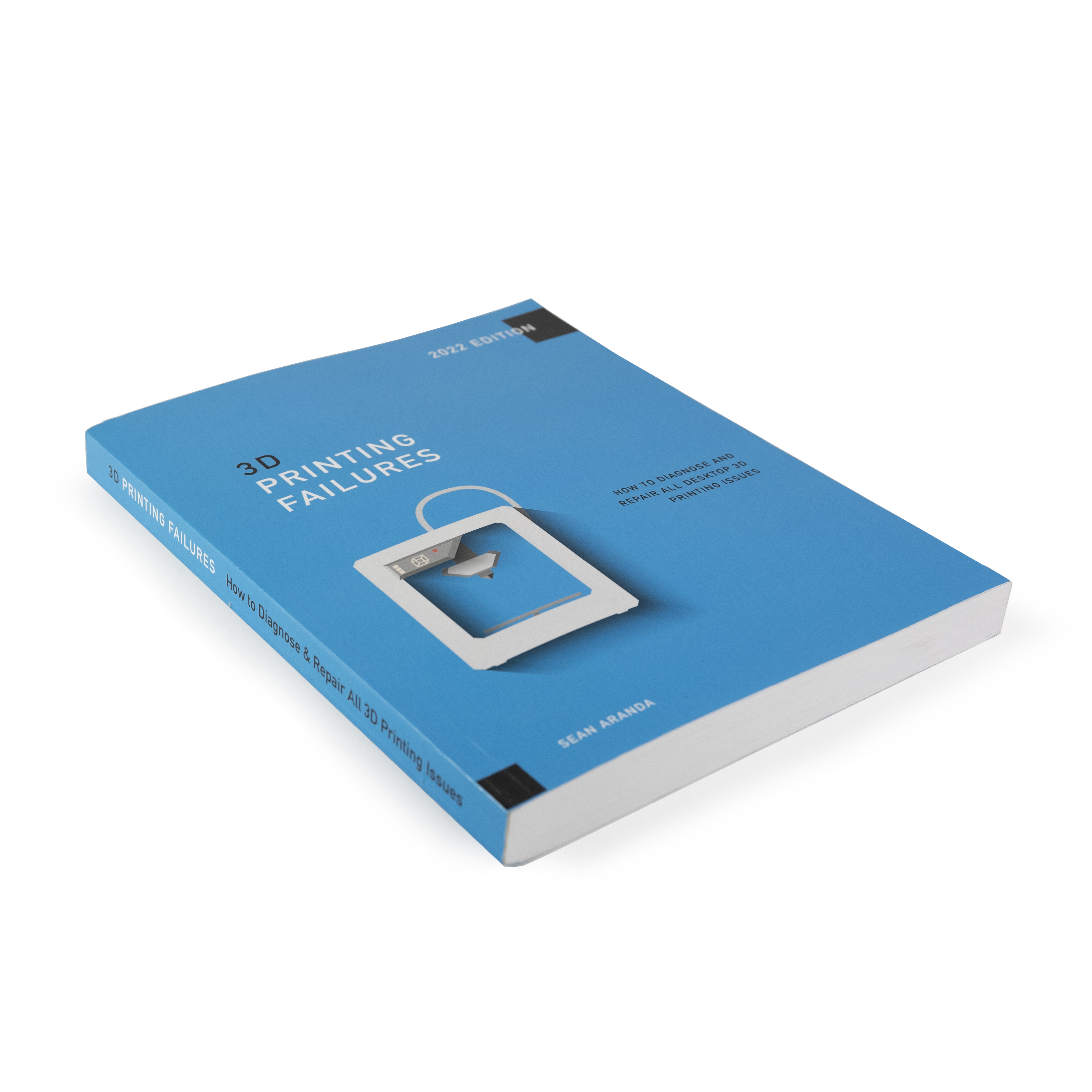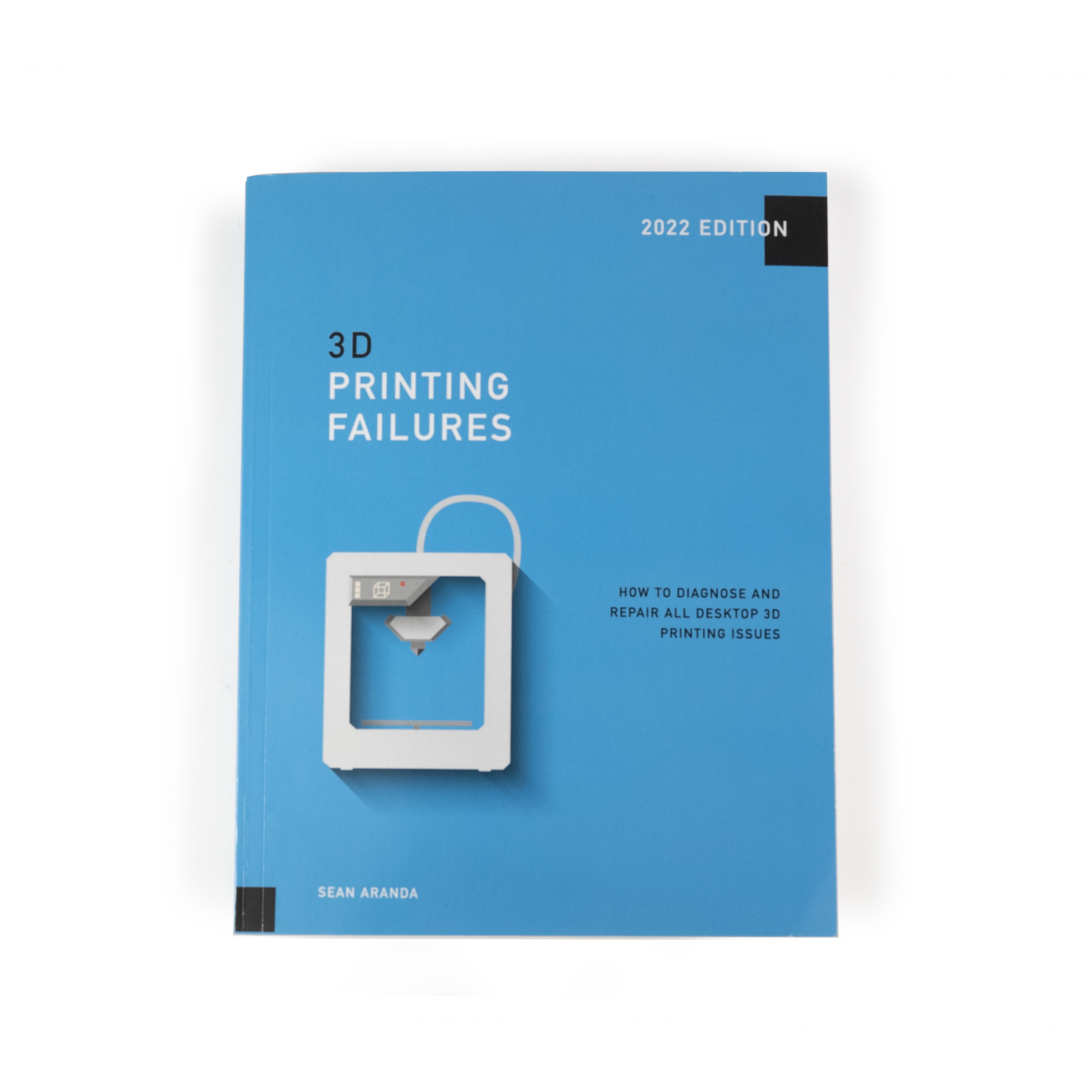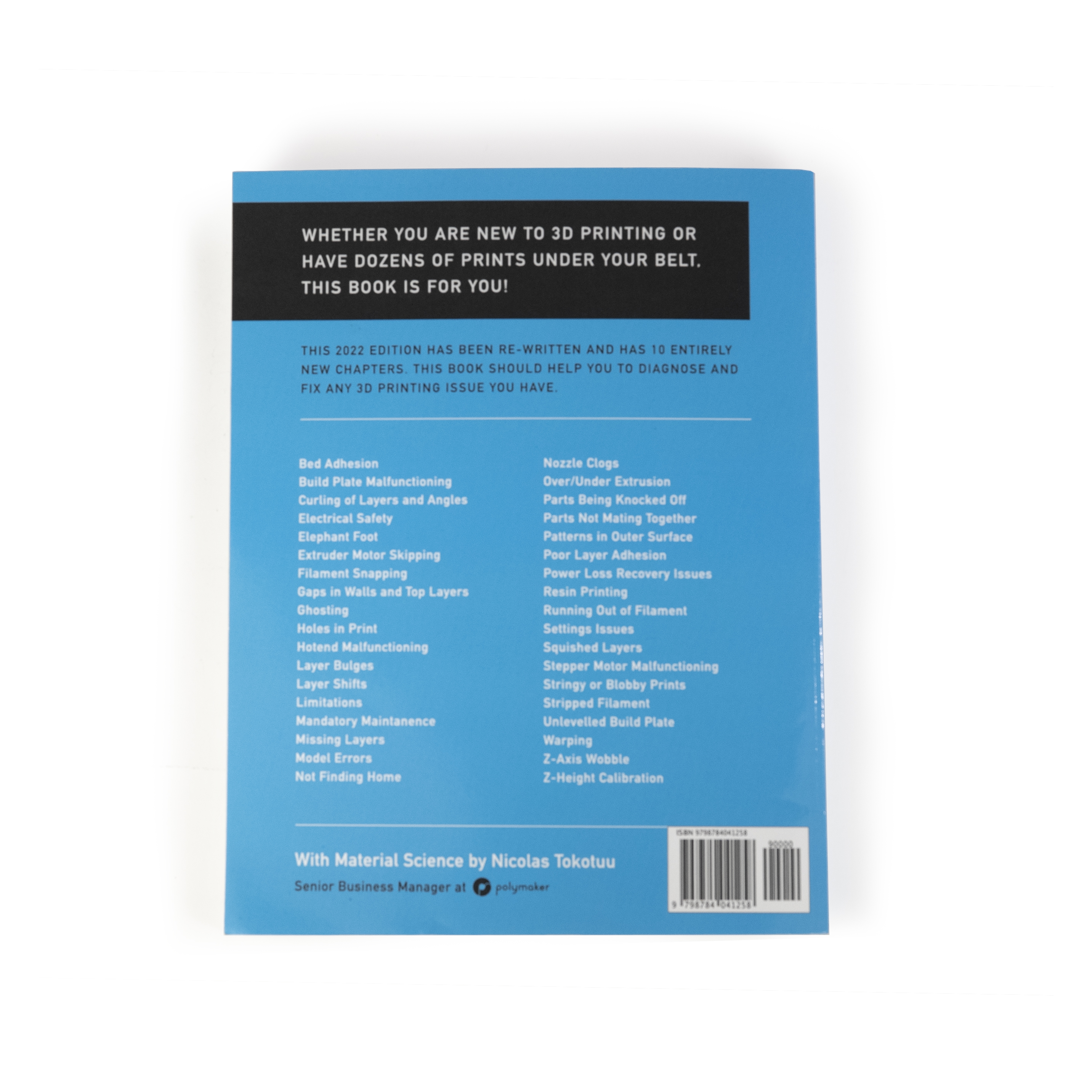 3D Printing Failures: 2022 Edition: How to Diagnose and Repair ALL Desktop 3D Printing Issues
$25.99
This paperback version has all photos in color!
Whether you are new to 3D printing or have dozens of prints under your belt, this book is for you!
This 2022 edition has been re-written and has 10 entirely new chapters. This book should help you to diagnose and fix any 3D printing issue you have.
Bed Adhesion

Build Plate Malfunctioning

Curling of Layers and Angles

Electrical Safety

Elephant Foot

Extruder Motor Skipping

Filament Snapping

Gaps in Walls and Top Layers

Ghosting

Holes in Print

Hotend Malfunctioning

Layer Bulges

Layer Shifts

Limitations

Mandatory Maintanence

Missing Layers

Model Errors

Not Finding Home

Nozzle Clogs

Over/Under Extrusion

Parts Being Knocked Off

Parts Not Mating Together

Patterns in Outer Surface

Poor Layer Adhesion

Power Loss Recovery Issues

Resin Printing

Running Out of Filament

Settings Issues

Squished Layers

Stepper Motor Malfunctioning

Stringy or Blobby Prints

Stripped Filament

Unlevelled Build Plate

Warping

Z-Axis Wobble

Z-Height Calibration
With Material Science by Nicolas Tokotuu
Senior Business Manager at Polymaker
In stock
Note: your jurisdiction may require you to be a licensed FFL or licensed gunsmith to purchase this product.
frequently bought together