GhostGuns Blog – GG3-S Product Release
---
Everything you need to know about the NEW GG3-S™ from Defense Distributed®!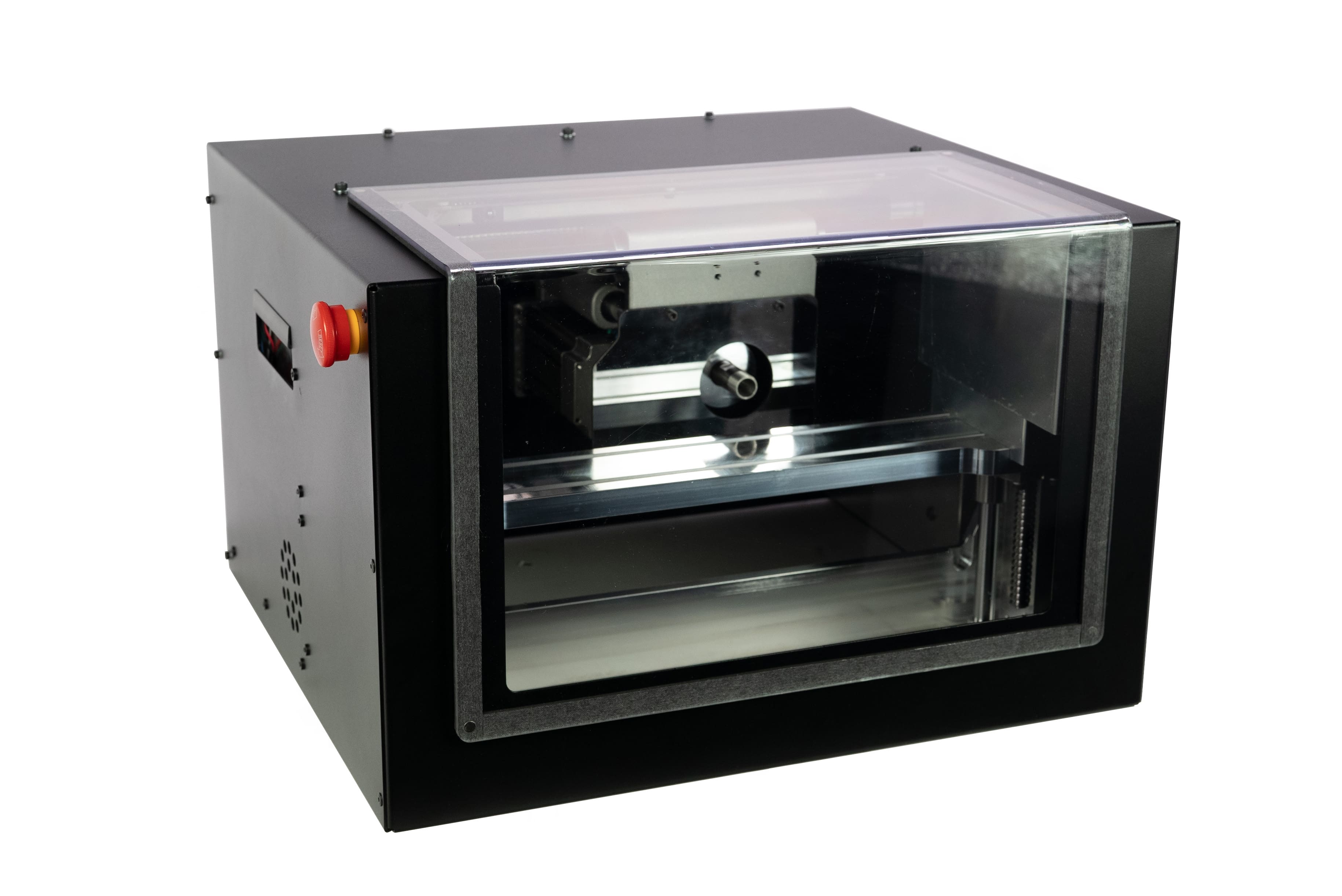 Overview
The new GG3-S™ Tabletop CNC Machine from Defense Distributed® hit the market on November 1st. GG3-S™ comes with an expanded list of features, enabling users to take advantage of a growing number of CNC applications. Some of these functions include: slide milling, engraving, customizing, milling gun parts and accessories. 
The GG3-S™ is perfect for enthusiasts who enjoy 3D Printing and Gun Building in the privacy of their home.
GG3-S™ Features
We developed a comprehensive list of the key features. These benefits highlight how this machine is a true upgrade from the previous versions:
Visit the product page for the complete list. 
4x increased table rigidity
17x greater low end torque
Closed-loop spindle control firmware
Channeling and chip sealing for steel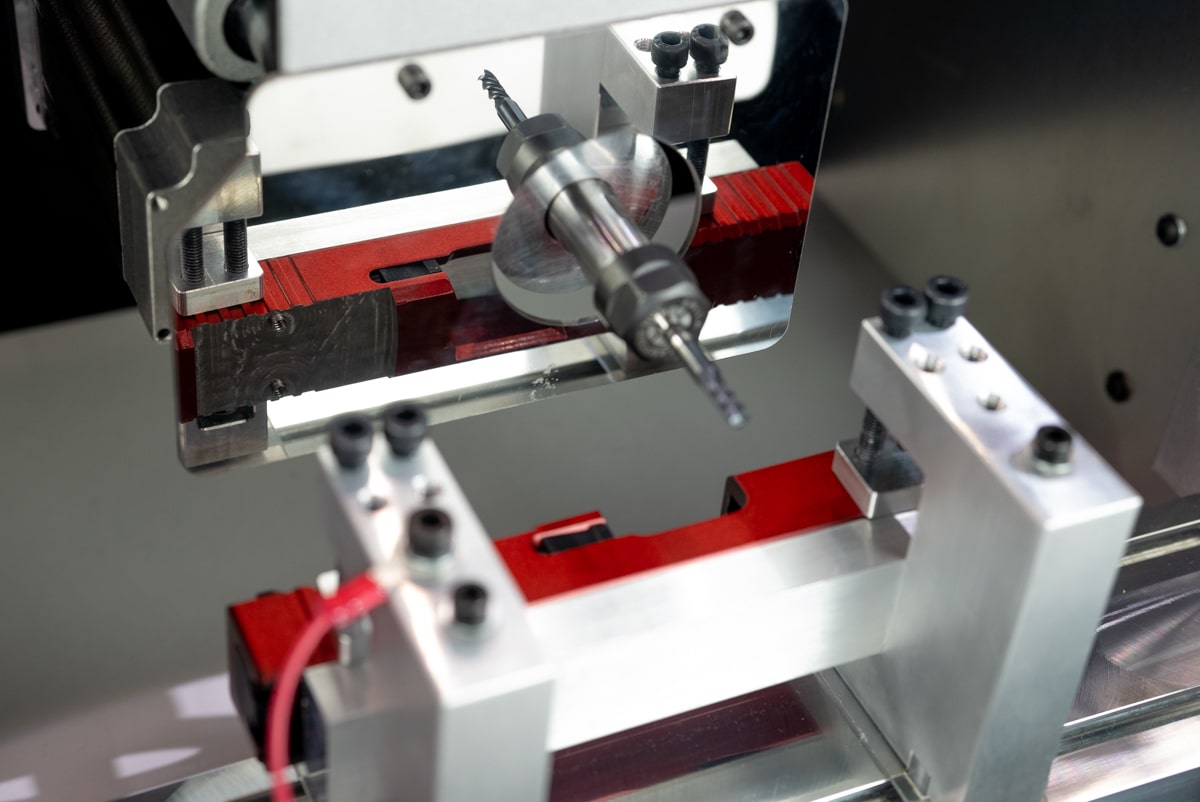 Supplementary Benefits of GG3-S™
There are a few reasons why we are so excited about the GG3-S™. First, is our new closed-loop spindle control, or VFD, firmware. VFD improves GG3 cutting power and precision, and is a vast improvement from all the previous versions of the machine to date.
This tabletop CNC is general use, fully-open source and fully-programmable. It can mill anything you want to make! The versatility is generated from low-end torque increases of up to 17x. This is noted across a variety of metals, including hardened steels. GG3-S™ is the only machine at its size and price that has the rigidity and power to cut hardened steel. For gun builders, our website offers a complete list of GG3-S™ fixtures and starter kits for AR-15, AR-10/.308, and 1911 platforms.
Our convenient software, DDCut™, allows you to work at the touch of a button. The offering of simple tools and point and click software, facilitates the ability to easily program a CNC. Just install the DDCut™ software and get started. You'll be up and running within 15 minutes with a simple touch of a button. Should you have any questions visit us at the Defense Distributed Support page.
New Feature
The added benefit of the GG3-S™ is that it now ships with a prepackaged code to cut RMR optic profiles into Glock® 17, 19 and 26 slides.
Expensive optic cuts and other operations were previously restricted to high-end custom shops. With this machine, now *you* are the custom shop!
The Machine will allow you to complete tasks like:
Enhancing your standard Glock® Slide with an RMR cut
Installing a red dot from manufacturers like https://holosun.com/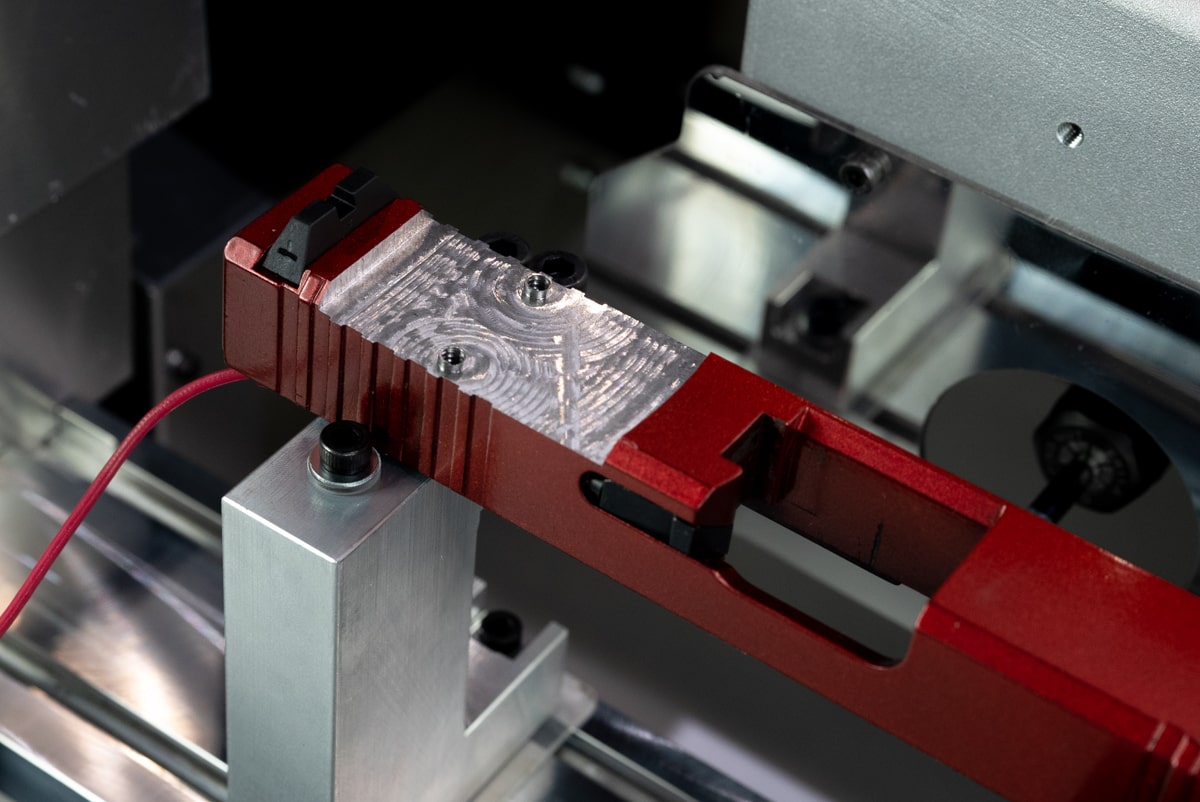 What's To Come
We aren't stopping here. Routines and work holding for new slides and optic profiles (RMS, Docter, etc.) will follow in early 2023. These will be available for the GG3-S™ soon. Completing your enhanced slide couldn't be easier, especially with myriad options for slide parts kits and barrels.
Reserving your own GG3-S™ is easy. Just follow the button link directly to our product page!