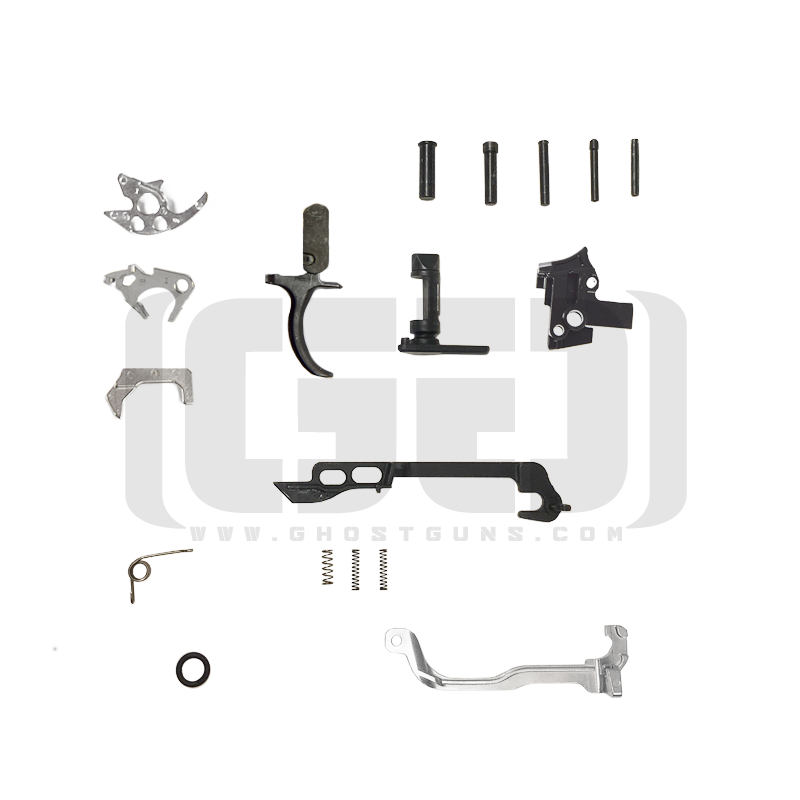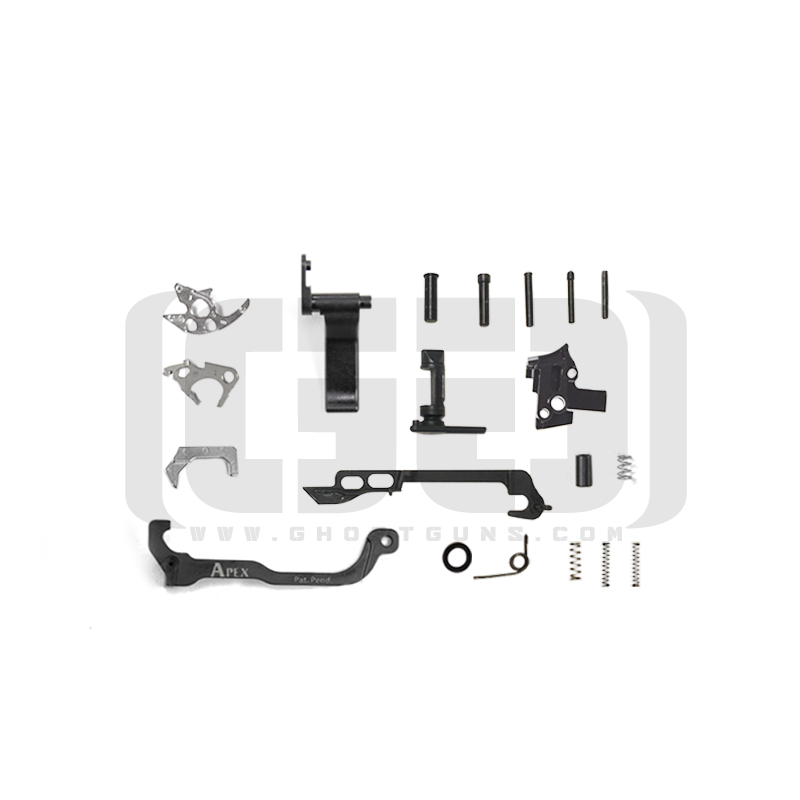 Sig P320 Lower Parts Kit to Complete 80% Frame
$209.99
The Sig P320 Lower Parts Kit to Complete the 80% Frame has everything you need to make it compatible and function with the line of Sig P320 firearms.  Comprising of Sig Factory and in-house parts it has only the best of what you need and for less than you can find anywhere else. This kit contains the upgraded lightweight trigger, sear, safety lever, and mechanical disconnect.
Out of stock
This kit is compatible with the 9, 40, and 357 caliber builds.

The following pieces are included in this kit:



Safety Lever Housing (Sear Housing)




Takedown Safety Lever Spring





The following pieces are not included in this kit but are available for purchase at a discount:





Slide Catch Lever Spring Post


Why don't we include the add-on with our kit?
We aren't including the Slide Catch Lever Kit with the main lower parts kit because they are now coming with all new grip module purchases.  Sig Sauer did an inline change to their grip modules making some cosmetic changes as well as starting to include the slide catch lever kit with every grip module.  If you have an older version grip module then you'll be able to get the slide catch lever kit at a substantial discount.  If it's not currently available because the lower parts kit is sold out, please contact us and we'll get one out to you!
P320 Slide Catch Lever Available Here
The Saftey Lever Spring is no longer used with the updated parts kit
Available Apex Flat Forward Set Trigger Kit for Sig P320 Upgrade Includes the following:
The upgrade kit includes an Apex Tactical upgraded forward set trigger bar, flat advanced trigger, and an over-travel stop and over-travel stop spring.  The forward set trigger bar reduces trigger travel by 30% and trigger reset by 20% while the flat advanced trigger reduces the trigger pull weight by 30% and increases trigger reach so that you use the natural resting position of your trigger finger.
What's Included:


Flat Advanced Trigger




Reduces trigger pull weight approximately 30%


Increases trigger reach to position trigger finger lower on the trigger to take advantage of the increased leverage







Forward Set Trigger Bar




Reduces trigger travel by approximately 30%


Reduces trigger reset by approximately 20%







Over-Travel Stop


Over-Travel Stop Spring


- Direct drop-in replacement with no need for tools or fixtures
- Not recommended for use with subcompact grip modules due to internal dimension differences
- Not for use in thumb safety models of Sig Sauer P320
- Not for use in Sig Sauer P250
Available Add On Sig P320 Flat Trigger
Factory Sig P320 Flat Trigger is a direct replacement to your stock trigger giving you a smoother, more consistent pull.  The flat trigger gives the shooter a lower position on the trigger, effectively increasing their leverage giving them a smoother, more consistent trigger pull.  *Includes the Trigger only