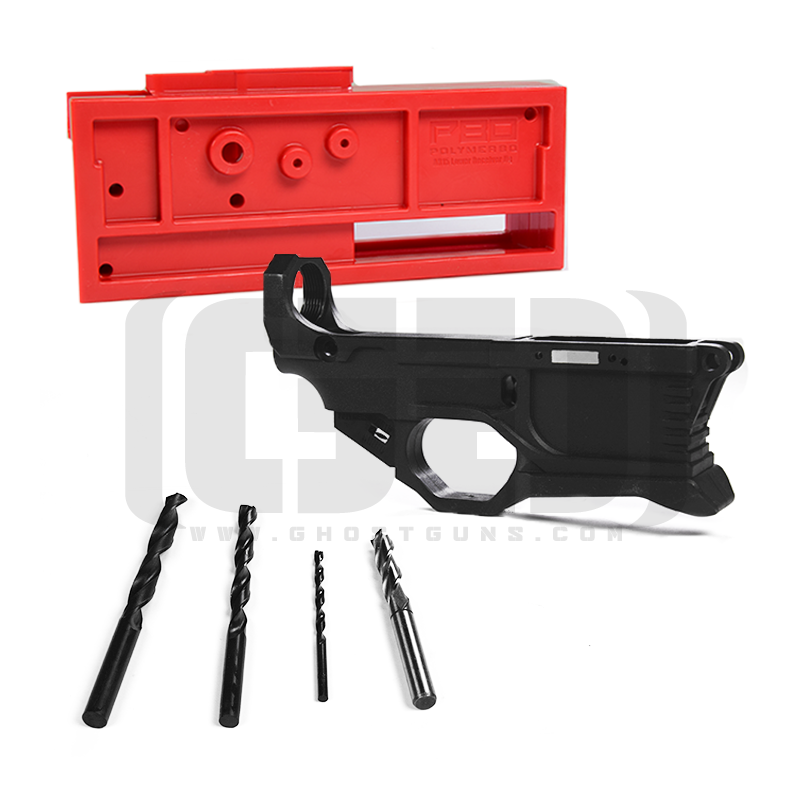 Polymer AR15 Black 80% Percent Lower Receiver
$95.00
Now offering the polymer AR15 80% Lower Receiver – featuring an already milled out rear takedown pocket and only requires the milling of the rest of the fire control group chamber and the three trigger assembly holes.  This Polymer80 RL556v3 is the newest version and incorporates more reinforced areas along the magwell and fire control pocket.  Includes the jig and all necessary drill bits!
Out of stock
Caliber Build Options
Our 80% lower receiver can be built to accept .223, 5.56 NATO, and 300 Blackout calibers.

Technical Specifications
Features Polymer80's proprietary polymer composite, a solid core design, stiffened magwell and beefier MILSPEC buffer tube housing. The pistol grip area features a unique no-thread design specific to Polymer80 lowers.

Milling already completed on the following: 
Bolt Catch plunger hole
Take down detent hole (both)
Buffer retainer hole
Buttstock threading
Magazine catch spring and catch button
Safety selector detent hole

All of our 80% lower receiver models are considered "non-firearms" by the ATF and can be legally completed without a firearms background check to 100% per the Gun Control Act of 1968 (GCA). 18.U.S.C 921(a)(3).